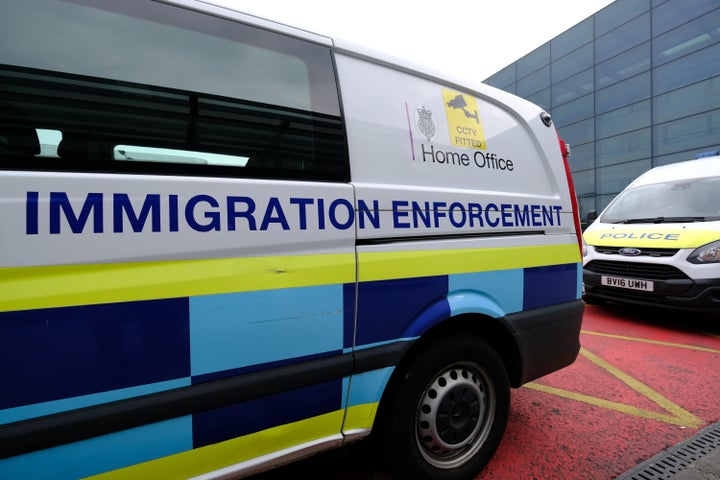 In my job I speak to a diverse range of people every day – from those seeking asylum, to politicians, business leaders, religious figures and of course the general public. One subject unites them all - the principle that people seeking asylum should have the right to work.
Imagine being forced to flee your country because of war, persecution and violence. You must leave behind your job, home, belongings and even your family. After braving a long and terrifying journey you aim to rebuild your life, but when you arrive in the UK you realise that you're banned from working while you wait for your asylum claim which can take months and even years.
People seeking asylum in the UK are only able to apply for the right to work after they have been waiting for a decision on their asylum claim for over a year. Even then, the few people who are granted permission are rarely able to work because they're restricted to a ridiculously narrow list of jobs such as classical ballet dancer and nuclear medicine practitioner.
Vulnerable people are seeking safety, shelter and protection in the UK. We are failing them and us by denying them the ability to help rebuild their lives. It's high time this changed. British public opinion may be divided on many issues, but on this there is very wide agreement with 71% of the public wanting to end this unfair and inhumane ban.
If we allow those seeking asylum to work while they're waiting on their claim it would make it easier for people to integrate into the communities they're living in, improve their language skills, take people out of poverty and allow them to live in dignity and support themselves.
Instead people are left to live on just £5.39 a day to meet all their essential living costs, including food, clothing, toiletries and transport. This leaves them struggling to support themselves and their families, while their skills and talents are wasted.
People in this situation feel worthless, useless and depressed. There are teachers, managers, engineers and doctors waiting on their asylum decisions. They want to do something with their lives and give back to the country that has protected them. Being left in limbo for months and even years at a time leads to a spiral of destitution.
A new report from the Lift the Ban coalition – an incredible array of 65 organisations including Refugee Action and other charities, the TUC and other trade unions, think tanks like Global Future, faith groups including Methodist Church and businesses like Ben & Jerry's - reveals the full extent of both the moral and economic evidence for lifting the ban. If half of people seeking asylum earned a national average wage, £42.4 million would be recouped by the Government through tax and national insurance payments and savings on financial support.
At a time when it seems that the British public is divided, this is a subject that also crosses political boundaries. Recent polling showed that 63% of Leave voters and 78% of Remain voters agree that people seeking asylum should be allowed to work. It's utter madness that we're willing to stand by and squander potential. Allowing people seeking asylum to work is common sense.
For too long we've let down some of the most vulnerable people in our society. It's time to give them hope for the future. This incredible coalition is urging the Government to commit now to grant the right to work for people seeking asylum. It's time to lift the ban.