The exact whats, whys and hows of what makes an ATM free to use or whether it charges a fee per withdrawal isn't something most of us give a second thought to.
In fact, discovering an ATM charges a fee is usually just an inconvenience that can often be avoided by simply walking further down the road until you find a free to use one.
However, increasingly that inconvenience is becoming more of an unavoidable fact of life on our high streets. ATMs are funded by a fee charged by the operators to your bank or building society each time you use your card to take out cash.
In 2017, LINK, the organisation that runs the ATM network, proposed that this source of funding be cut by 20%, despite warnings from ATM providers and consumer groups that any cut could seriously impact provision.
ATMs are dependent on small marginal profits sustained over a long period to make them viable with the extensive network meaning that the costs of maintaining these ATMs are spread out.
The cuts to the funding for ATMs as well as an overall decline in cash use has seen a number of at-risk ATMs close, these closures have then increased the costs of maintaining the network. Alongside the cut in funding this has put a larger number of ATMs in the at-risk column, with each additional closure making the situation worse.
This snowball effect has resulted in a cascade of closures and conversions to pay to use as many machines cannot remain viable using LINK's funding mechanism.
As a result, ATMs are closing at a rate of around 300 per month.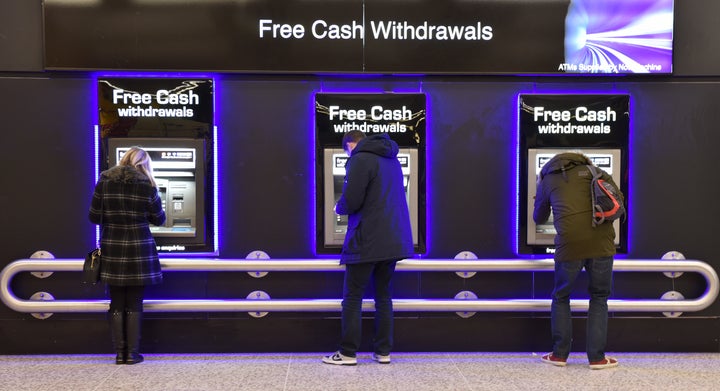 LINK has tried to protect vulnerable machines using its financial inclusion programme (FiP), however only around 3,500 of the 50,000 free to use ATMs are protected by this scheme, just 7% of all free to use ATMs.
This means that 93% are unprotected from closure or conversion. The failure in effective communication between LINK and the providers and a declining level of trust has meant that many providers concerned about their businesses are moving more and more of their machines to a pay to use model.
It is estimated, after the most recent announcements by operators, that 6,500 more machines across the UK could begin to charge, with areas such as Scotland seeing as many as one in five ATMs move to a fee charging model.
We are moving towards a cashless society, there can be no doubt about that. However, in this transition period there remains a large proportion of consumers, approximately eight in ten people according to the Access to Cash review, who rely on cash for payments, they should not be left behind or charged a premium because of that.
Following LINK's funding cut, a review of access to cash by the former Chief Executive of the Financial Ombudsman Service found that, if action is not taken soon, the UK's infrastructure for providing cash could be damaged to such an extent that if may never recover.
The report concluded that, without joined up action, better management, and a clear focus from Government and regulators, fee charging ATMs could become the norm.
I am determined that this does not happen, particularly because we know that the impact of a decline in free-to-use ATMs will be felt most harshly by the elderly, those on the lowest incomes, and those living in remote and rural communities.
I want to see the costs of transitioning to a cashless society borne not by the consumers but by the banks who will be the long-term beneficiaries of a cashless society. That's why I introduced a private members bill to Parliament to ban ATM charges and establish a new consumer right for free access to cash.
Achieving this won't be easy. It will require a review of the UK's entire cash network, increasing access points and funding for ATMs while also strengthening the regulator to ensure that there is a statutory body fighting to ensure consumers do not have to pay to access their own money.
These proposals have received wide cross-party support and were adopted as the policy of the Labour Party at its 2018 conference.
There is a growing recognition that access to cash needs to be protected, with the most vulnerable at risk. Our management of the transition to a cashless society will be a clear marker of how we plan to manage the pace of technology and who it risks leaving behind. It's important that we get this right.
Ged Killen is the Labour and Co-op MP for Rutherglen & Hamilton West