Australia could become the first country to 'eliminate' cervical cancer, new research suggests.
Seven in every 100,000 Australian women develop cervical cancer, however researchers estimate this will decrease to fewer than six new cases per 100,000 women by 2020, and to fewer than four new cases by 2028. This is referred to as a 'potential elimination threshold'.
The question now is: how far away is the UK from doing the same?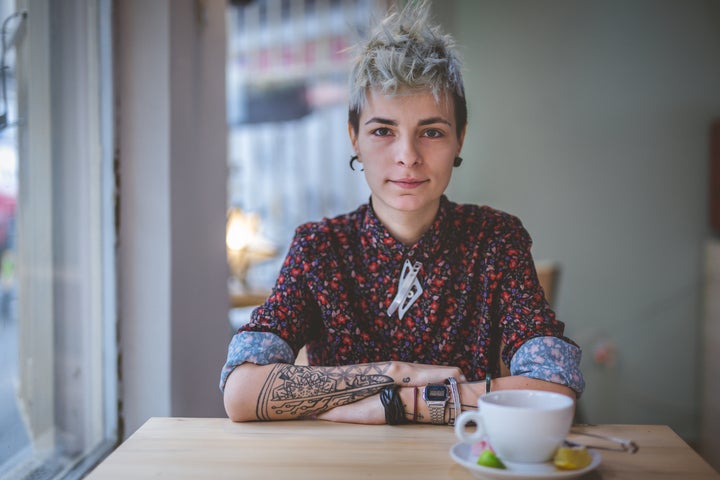 Cervical cancer is preventable in 99 per cent of cases, as it is mostly caused by human papillomavirus (HPV).
In 2007, Australia became one of the first countries to introduce a national human papillomavirus (HPV) vaccination programme and it has since achieved high vaccination coverage across both sexes.
Sophia Lowes, from Cancer Research UK, says the first group of girls to be vaccinated are now approaching the age where cervical cancer risk increases: "It will be exciting to see the benefits of the vaccine, as we expect to observe a drop in incidence of cervical cancer in the next few years."
Australia used to offer cervical screening (smear tests) to women aged 18-69 years old every two years, however in December 2017, it changed this so women aged 25-69 had HPV screening every five years. The disease is most prevalent among young women, hence the focus on these age groups.
Researchers wrote in The Lancet Public Health: "If high-coverage vaccination and screening is maintained, at an elimination threshold of four new cases per 100,000 women annually, cervical cancer could be considered to be eliminated as a public health problem in Australia within the next 20 years."
They did add however that this progress depends on the continuation of screening and vaccination initiatives in the country.
What's the different between cervical screening and HPV testing?
With cervical screening, test samples are examined under a microscope in a laboratory to look for abnormal cells. Women aged 25 to 49 are called up for these tests every three years, while women aged 50 to 64 have them every five years.
With HPV screening, the woman's cell sample is tested for high-risk HPV first, a spokesperson for charity Jo's Cervical Cancer Trust tells HuffPost UK. If high-risk positive HPV is found then the samples will be examined to determine whether cell change (abnormalities) are present. If this is the case, then the woman will be referred to colposcopy – a simple procedure used to look at the cervix.
If high-risk HPV is not found in a woman's sample then the risk of her developing cervical cancer will be minimal. It's thought this type of screening is a more effective test than the standard smear tests.
What changes are being made in the UK?
In England, HPV screening will be rolled out by the end of 2019 and in Scotland by 2020. It is already in place in Wales.
Since the introduction of HPV vaccination in England, infections of some types of HPV in young women have reduced by 86 per cent – a very positive result.
Given that around 80 per cent of all cervical cancers are caused by these types of HPV, public health officials say they expect to see "big reductions" in cervical cancer in years to come.
Robert Music, chief executive of Jo's Cervical Cancer Trust, tells HuffPost UK: "There are constant advancements in cervical cancer prevention and Australia has been ahead of the UK in adopting many of them. This means they are well and truly on the path to eliminating cervical cancer.
"We should look to follow their example and introduce new technologies as soon as possible, this includes HPV primary screening, self-sampling as part of the cervical screening programme and vaccinating boys for HPV."
Self-sampling enables women to take their own sample in the privacy of their home or at a GP and send it off to be tested – meaning no uncomfortable speculum examination is required.
Research by Jo's Cervical Cancer Trust has shown that elimination of the disease could be on the horizon in the UK, with deaths predicted to almost disappear among vaccinated generations by 2040.
"We must not lose sight of this goal and should strive to increase uptake of the preventative vaccination and screening programmes, especially among non-vaccinated women where incidence is set to rise," Music adds. "If they continue to fall elimination will get further away."