A huge artwork of tragic Syrian toddler Aylan Kurdi has been painted in Frankfurt to act as a poignant reminder of the plight of refugees.
Thousands of city workers passing the mural on the river Main will see a 120-square-metre painting of three-year-old Aylan, a version of the iconic image of his body which captured hearts and changed minds the world over.
The two graffiti artists behind the installation say that they want the piece to act as both a memorial and a call to action.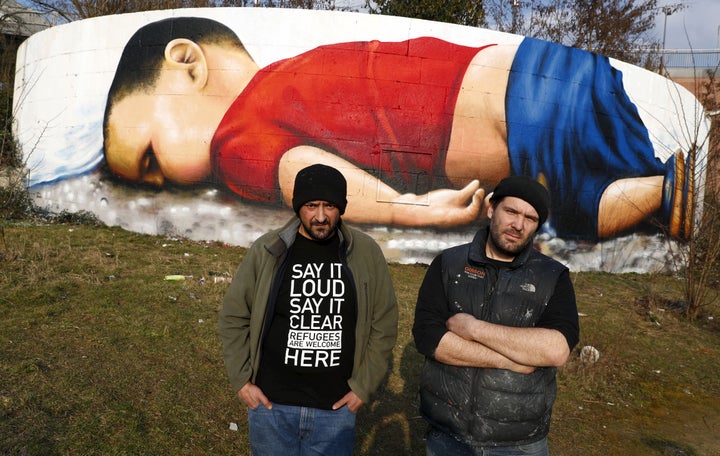 Graffiti artist Justus Becker, 38, known as COR, worked on the image with another artist who uses the moniker Bobby Borderline.
Becker told Reuters: "We are very sad about the children dying and we are angry.
"We want to work with issues facing our society.
"It is a memorial piece representing all children who died fleeing from war to Europe.
"We hope to have people emotionally rethink their selfish fears of refugees coming to Germany."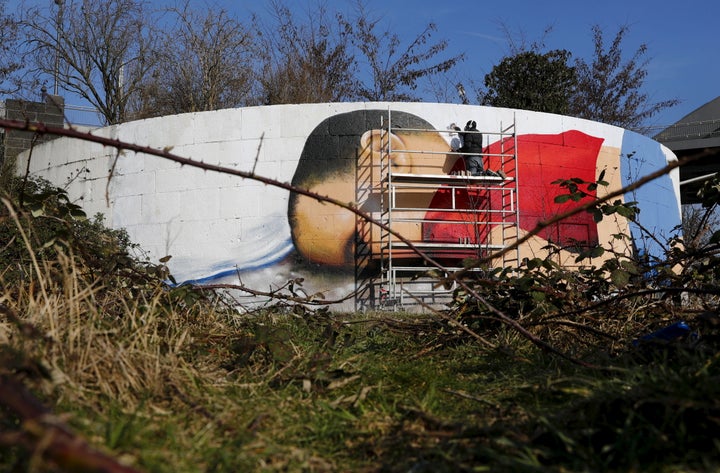 Becker has done voluntary work with refugees in Germany, which is still receiving far more refugees than any other European nation.
The latest figures from the United Nations show that 131,000 migrants and refugees have reached Europe from the Middle East this year.
The UNHCR reports more than 80,000 refugees and migrants arrived in Europe by boat during the first six weeks of 2016.
These are higher figures for the equivalent period last year, it found.