Several Brits are feared to have been injured after an explosion on a tourist ferry killed at least two people in Indonesia.
The boat was ferrying them from Bali to neighbouring Lombok when the blast occurred on board.
One Indonesian person died, as did one woman of either German or Dutch descent. Around 20 other people were injured.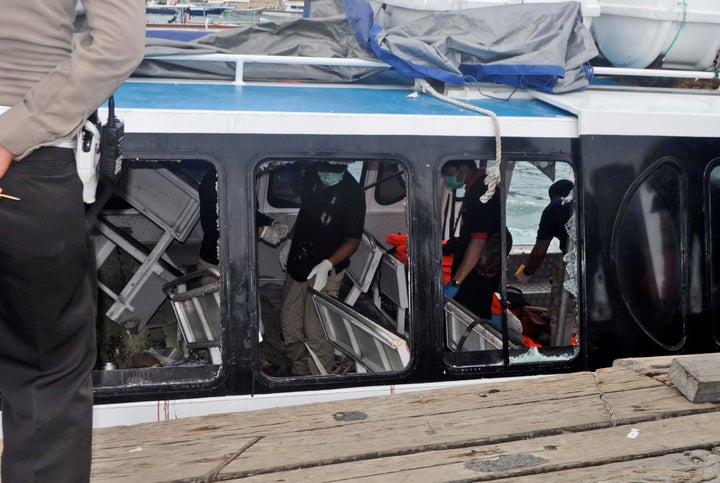 Karangasem district police chief Bambang Sudarso said the "Gili Cat 2" fast boat had more than 40 people including crew on board. He said all the passengers have been evacuated and the injured are being treated at a local medical clinic.
The explosion occurred about 200m from the port of departure, Padang Bai, and was preceded by smoke billowing from the engine, he said.
"One of the passengers died from bad injuries after being hit by boat debris that also caused injuries in others," Sudarso said.
Pictures posted on Facebook appeared to show one survivor, a middle-aged white woman, who appeared to have had both her feet blown off in the blast, being carried to safety.
A manifest showed that passengers were from several other countries, including Britain, France, Italy, Australia, South Korea and Spain. Reports claim there were between 13 and 17 British tourists aboard the speedboat.
The cause of the blast is unknown, though investigators have dismissed suggestions it was a bomb. Early reports claim the boat's fuel bank may have exploded.
Police are questioning the boat's captain.
A Foreign Office spokeswoman said: "We are providing consular assistance to British nationals affected by an explosion on a ferry off the coast of Bali."