People from Black, Asian and minority ethnic (BAME) backgrounds are not mentioned in the priority list for a coronavirus vaccine – despite the health secretary saying they could be among "the first" way back in June.
older adults resident in a care home and care home workers
all those 80 years of age and over and health and social care workers
all those 75 years of age and over
all those 70 years of age and over
all those 65 years of age and over
high-risk adults under 65 years of age
moderate-risk adults under 65 years of age
all those 60 years of age and over
all those 55 years of age and over
all those 50 years of age and over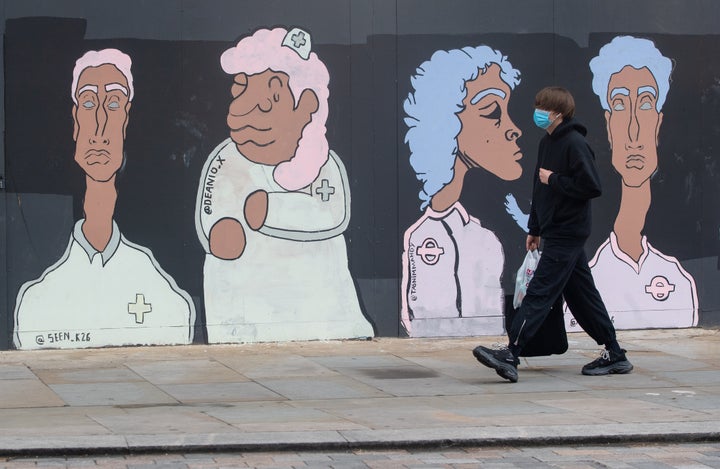 He told a Downing Street press conference: "As we learn more about the virus we will continue to take into account which groups may be particularly vulnerable – including, for example, those from ethnic minority backgrounds – so that we can protect the most at risk first, should a vaccine become available, and get this country back on our feet as soon as we possibly can."
The government on Monday repeatedly failed to answer HuffPost UK's questions about whether it would be accepting the JCVI's recommendations wholesale, or whether it had any idea why BAME people were not mentioned once on the list.
Nor could a spokesperson for the Department of Health and Social Care tell HuffPost UK if BAME people were classed as high-risk or not, as per point 6 of the scale above.
They said: "We want as many people as possible to access the Covid-19 vaccine. The Independent Joint Committee for Vaccination and Immunisation (JCVIV) advise government on which groups of people to prioritise, based on the characteristics of the vaccine when it becomes available and the nature of delivery, and we keep their advice under consideration.
"The committee's interim advice is the vaccine should first be given to care home residents and staff, followed by people over 80 and health and social care workers, then the rest of the population in order of age and risk."
Labour MP Apsana Begum asked Hancock about the issue again in the Commons on Tuesday.
"The JCVI have looked at this issue," said the health secretary, "and in their earlier iteration of their draft advice they considered the question of the disproportionate impact that this virus has had on BAME communities.
"Their conclusion having looked at it in some detail is that the overwhelming indicator of mortality from coronavirus is age and therefore they've based their recommendations around age and of course the occupation groups who directly support the most vulnerable, hence they've come up with the classification that they have and I respect their independence and their analysis."
He did not explicitly say whether the government would adopt the guidelines in full, or why it was not possible for the JCVI to consider more than one risk factor when there is clear evidence that BAME people are more at risk than white people.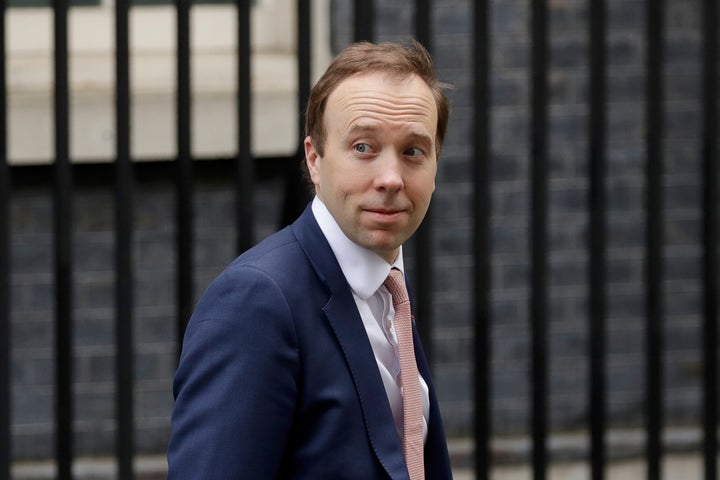 A Public Health England (PHE) report published in June, entitled Covid-19: Review of disparities in risks and outcomes, indicated that a range of people, including those from ethnic minority backgrounds, were most disproportionately impacted by Covid-19.
It found the increased risk of death involving Covid-19 for people from a Black ethnic background was two times greater for males and 1.4 times greater for females compared with white people.
Last month, HuffPost UK revealed that the proportion of intensive care beds filled with Covid patients from BAME backgrounds was back at the level it had been during the first peak – despite pledges from the government to learn lessons and protect the vulnerable.
The JCVI even adds in its own recommendations: "Any vaccine programme will need to ensure every effort is made to get good coverage in Black, Asian and minority ethnic (BAME) groups, in areas of higher socio-economic deprivation, and in areas with outbreaks or high levels of community transmission." But no mention is made of prioritising any of those groups.