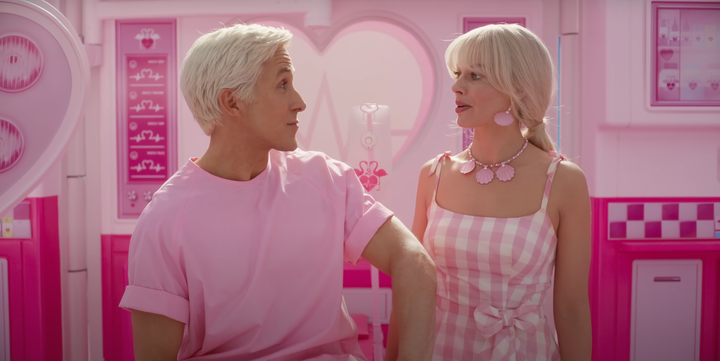 Bringing Barbieland to life on the big screen for the iconic doll's upcoming movie required a lot of pink paint – so much, in fact, that they "cleaned out" their suppliers.
The Greta Gerwig-directed film, which stars Margot Robbie in the title role, was partly shot at Leavesden Studios near Watford, where production designer Sarah Greenwood and her team constructed colourful sets inspired by Barbie's famous Dreamhouse and other classic toys.
Speaking to Architectural Digest about the process, she claimed that "the world ran out of pink" – specifically a fluorescent shade of paint made by Rosco, a company which is known for supplying products like scene paints and colour filters for the film and TV industry.
Lauren Proud, the company's vice president of global marketing, confirmed that the movie "used as much paint as we had" in an interview with the Los Angeles Times.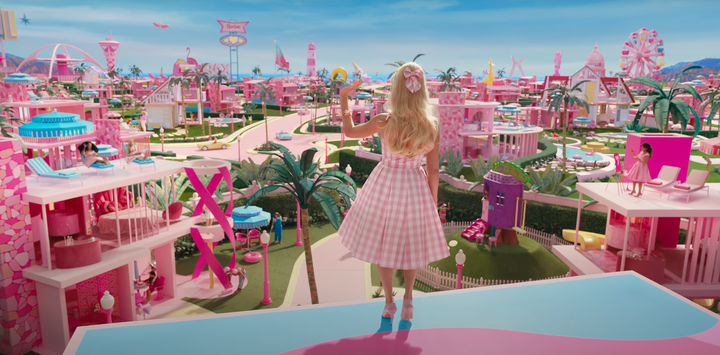 She explained that the Covid pandemic, as well as blackouts and extreme cold weather in Texas, also had an impact on the supply chain for Rosco's paints when filming for Barbie was underway.
"There was this shortage, and then we gave them everything we could," she said. "I don't know [if] they can claim credit. They did clean us out on paint."
With its ultra-pink sets and star-studded cast, it seems that the much-anticipated movie did nothing by halves.
In the same Architectural Digest interview, Greta explained that she had very specific ideas about finding the perfect shade of Barbie pink, noting: "I wanted the pinks to be very bright, and everything to be almost too much."
The director added that she didn't want to "forget what made me love Barbie when I was a little girl".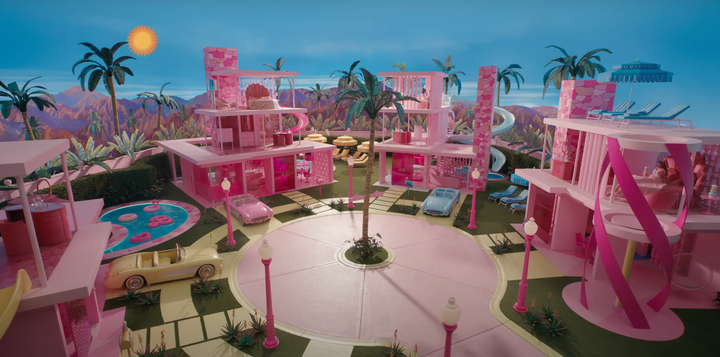 Alongside Margot, the film will also star Ryan Gosling as Barbie's perpetual boyfriend Ken, alongside the likes of Emma Mackey, Issa Rae, Hari Nef and Sharon Rooney as fellow Barbies.
Ncuti Gatwa, Simu Liu and Kingsley Ben-Adir will play other versions of Ken too.
Though details of the plot are being kept under wraps, the trailer hints that Barbie will undergo an existential crisis, leaving Barbieland behind to journey into the real world.
Barbie is in UK cinemas from 21 July.