The BBC has been forced to apologise for a commentator's "ill-judged" comment that sparked outrage from viewers who claimed it was "horrendous casual homophobia".
Paul Hand was presenting the women's tennis singles at the Rio Olympics yesterday when, during a break in the match, he made an off-the-cuff remark.
The camera was panning through the crowd, and Hand commented on spectators' reactions as their faces were pictured on the big screen.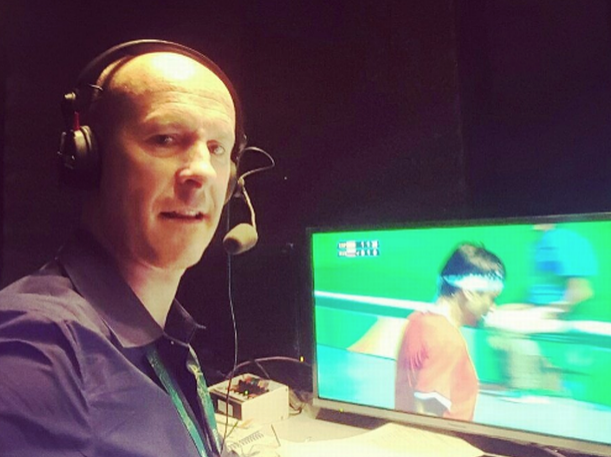 "It's amazing, isn't it, when these people find themselves on the big screen?" he said, before joking about couples who spent their seven seconds of fame kissing.
After two men and women gave their respective partners a peck, Hand said: "Let's hope they don't go on to two blokes sat next to each other."
The quip prompted swift anger from social media users who accused Hand of making a "horrid homophobic comment".
In a statement, the BBC apologised for Hand's language and said his comment was "ill-judged".
A spokesperson for the corporation said:
"The comment was ill judged and we apologise to any of our viewers who were offended"
The corporation also confirmed it had received complaints.
Hand had been commenting on Team GB's Johanna Konta fending off stiff competition from Russian tennis player Svetlana Kuznetsova in a 2-1 set win.
Konta is competing in the mixed doubles with Jamie Murray, brother of Andy, at 9pm on Wednesday.
Skelton was told she should be "ashamed" of wearing the garment in such a hot climate because "children and families were watching".
READ MORE:
Popular in the Community