Conservative MP Alan Mak was openly mocked by a BBC presenter on Monday afternoon after he said Theresa May was still providing "strong and stable" leadership.
The MP for Havant appeared on the BBC News channel to defend of the prime minister's position in the wake of her disastrous election result.
"Our job is to make sure we form a strong and stable government to make sure we deliver for the people," he said. "Our job is to provide certainty."
BBC presenter Simon McCoy asked incredulously before laughing out loud: "Are you really still saying strong and stable?
"I am sorry to laugh. We are in a country, where if you talk to anyone at the weekend, people are quite worried. The three words you will not have heard are 'strong', 'stable' and 'certainty', those are three things we don't have."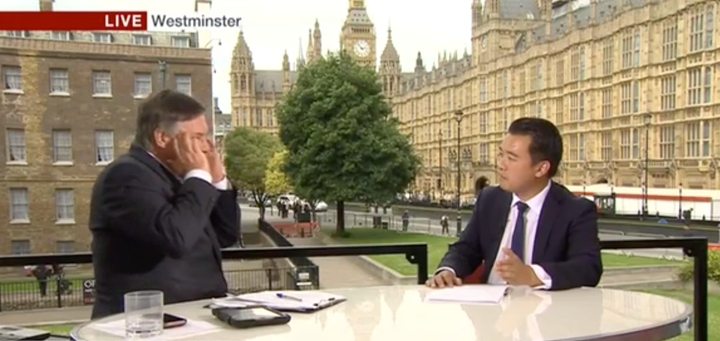 McCoy was also unimpressed with Mak arguing May the Conservatives were aiming to "govern in the national interest" as it sought a deal with the DUP.
"Is this a speech you have all been given to read out? Because it sounds very formulaic and very put together and not bearing much relation to the atmosphere here in Westminster, which is, let's face it, febrile, chaotic and uncertain. We had had the Queen's Speech delayed for the first time in history."
He added: "Alan forgive me, I don't know where you have been for the last few days."
Downing Street today failed to confirm whether the Queen's Speech setting out the government's legislative programme – due to take place next Monday, June 19 - would go ahead as planned.
And Brexit Secretary David Davis told BBC Radio 4's Today programme this morning the Conservatives may dump some of their manifesto commitments in the wake of the election result.
In a further embarrassment, the government may also have to delay the start of its Brexit talks with Brussels and the other EU 27 states.