Coronavirus has changed everything. Make sense of it all with the Waugh Zone, our evening politics briefing. Sign up now.
The public will be allowed to hold barbecues and garden parties with people from outside their household from the end of June, under plans being considered by the government.
Senior insiders have told HuffPost UK that the relaxation of the lockdown rules, which could be announced as early as today, is part of Boris Johnson's determination to give Britons something to look forward to as the threat of Covid-19 reduces.
The issue was discussed at the cabinet meeting on Monday as part of a wider strategy of gradually changing the currently strict restrictions on daily life.
The new permission to host others inside your garden will be accompanied by several preconditions, but could be part of a wider move to allow people to mix in 'social bubbles' of up to 10 people outdoors.
The government in Northern Ireland has already indicated that it will allow outdoor groups of up to six people from outside a household, as long as they follow social distancing rules.
But the BBQ/garden party proposal would go further, and is seen by some as a way of securing support for a similar idea of 'protective bubble' groups within primary schools of up to 15 pupils plus a teacher.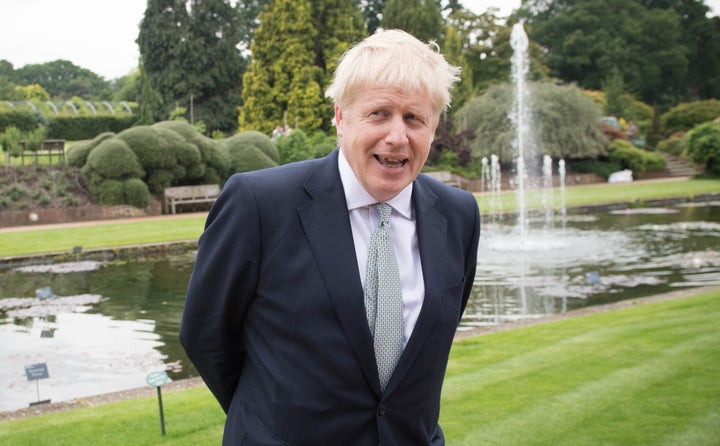 The PM himself hinted on Sunday that he favoured extra relaxation of social contacts in coming weeks, as part of a phased approach to unwinding key parts of the lockdown.
Amid sunny weather, many families and friends have already appeared to have held barbecues or parties in their gardens and the new rules would authorise them without the police having to intervene.
Under the government's plan to exit lockdown, key tests have to be met, including lowering the number of coronavirus cases and ensuring the 'R' number of transmission is low enough to prevent a second peak of the pandemic.
Johnson later announced at the No.10 press conference that non-essential shops would be able to open from June 15, as long as their premises were 'Covid-secure'.
Department stores and other shops will be allowed to trade for the first time since the lockdown began on March 23, if they impose social distancing measures and other protections.
Outdoor markets and car showrooms will also be able to open from June 1, the PM revealed.
Further measures are due to be set out through the week ahead of the three week review of the rules on Thursday.