You may have seen Hackney-based Bella Kinesis and its fashionable-yet-functional fitnesswear on Instagram, but the story behind the brand is worth more than just a double tap.
Best friends Roshni Assomull and Shaleena Chanrai started the company in 2014 after feeling that a lot of women's sportswear on the market was "designed by fit people, for fit people".
But the duo aren't only aiming to empower women with exercise - their business is dedicated to helping women in rural India become self sufficient.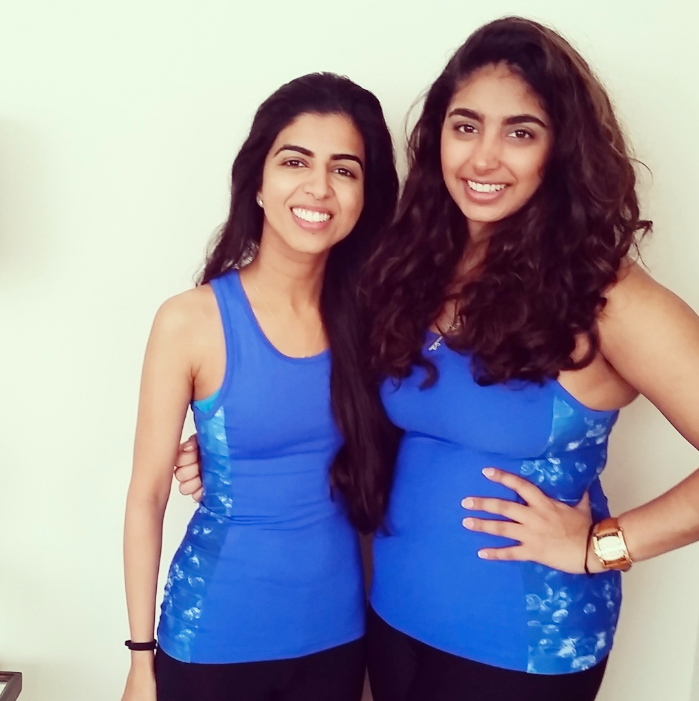 Assomull and Chanrai both discovered fitness in their twenties after suffering from differing weight issues, and it was shopping for activewear that sparked the idea for the brand.
"We felt intimidated by the sportswear available, and how it was presented – on people with very athletic figures," Assomull told The Huffington Post UK.
"We wanted to change this - it should be about balance and enjoying the journey instead of obsessing about the end result."
After falling in love with fitness, the women discovered that the most positive effect of working out wasn't their body transformations, but their huge boost in confidence.
Inspired to help other women feel a sense of empowerment too, Assomull and Chanrai devised the 'strength for strength system' - making sure every customer's fitnesswear purchase, bought to help strengthen their body, would also help another woman strengthen her life.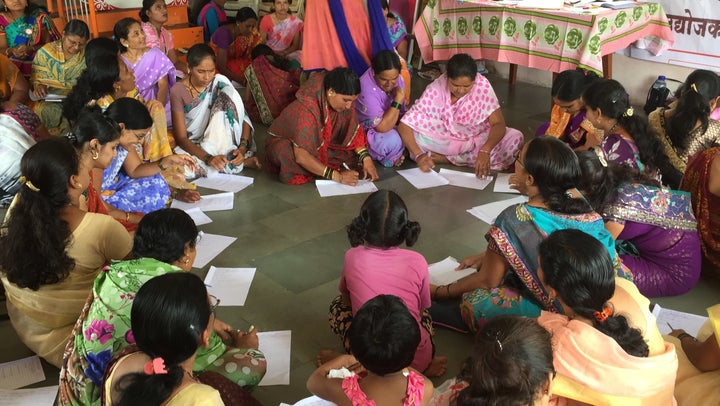 Bella Kinesis now helps women in India start their own businesses through the Mann Deshi Foundation, which aims to create women entrepreneurs through skill-based training programs.
For every Bella Kinesis item sold, $5 (around £3.80) is donated to the foundation.
"Before we even had a business, we knew we wanted to do something to help Indian women," Assomull said.
"We both spent a lot of time in the country before launching the business and found it so upsetting to read so many cases of violence against women.
"For one woman, $5 is not a huge amount, but it's amazing to see the impact that it can have when it's delivered to the right place.
"What's even more inspiring is that many of the women who have received support then go on to support other women in their communities."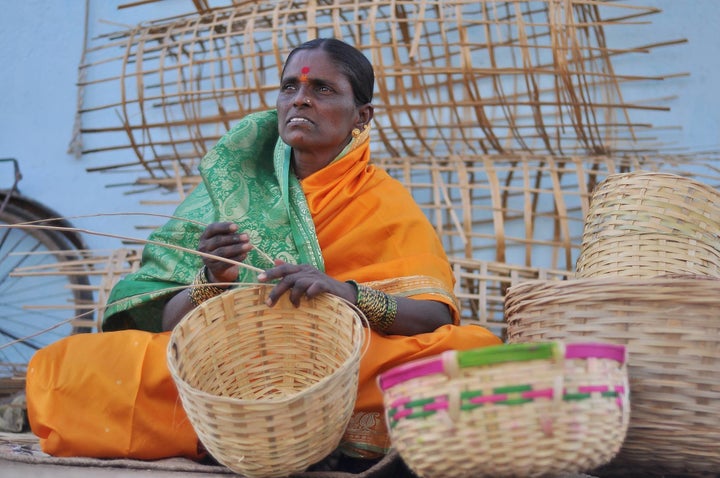 Assomull and Chanrai are also advocates for change within the fashion industry, using a manufacturer in Yorkshire to ensure complete transparency when it comes to how Bella Kinesis clothing is made.
The process from design, to sell, takes the brand four months. But, to them, it's worth the wait.
"Fast fashion is like fast food, it's quick, cheap and easy," Assomull said.
"Just as they've done with food, we think consumers will start to look for more sustainable and locally produced options and be willing to invest in higher quality items that will endure more wear and tear."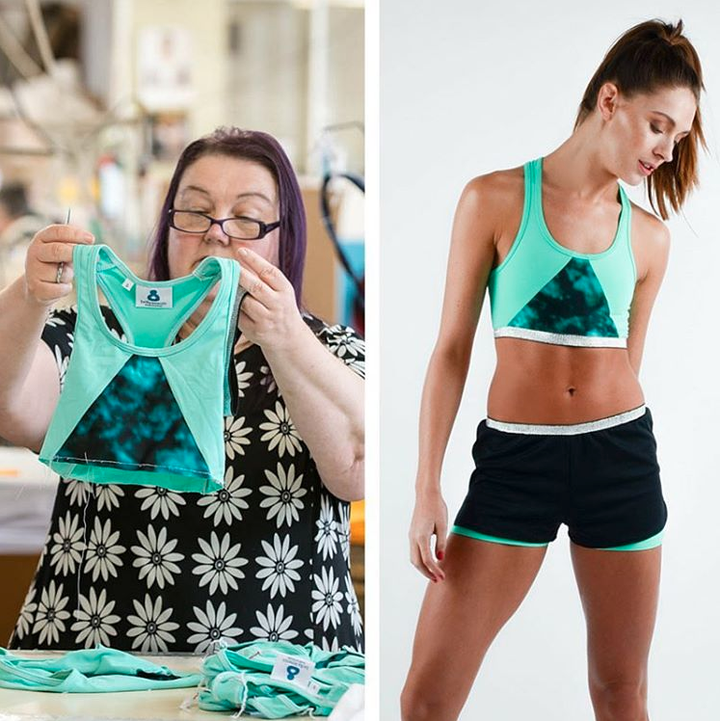 Assomull and Chanrai see it as a point of pride that they create clothes that flatter a range of figures.
"Shaleena and I have very different body shapes," Assomull said. "Between us we have a good understanding of what many women have issues with when buying workout wear."
As part of their push for inclusivity, the duo also run the Give It Another Go campaign, which aims to prove exercise is for everyone.
Along with showcasing the state-of-the-art workout gear, Bella Kinesis' social media accounts share stories of women's fitness journeys in a positive, non-competitive environment
"We might not be the fastest, strongest or most flexible, but we can still run that 10k, hold that yoga pose and handle any crazy workout that comes our way."
Popular in the Community