There is a new-twist in the flight hijack 'selfie' story with the co-pilot of the EgyptAir plane revealing that an air stewardess posed for a picture with Seif al-Din Mustafa as a way of assisting authorities.
Flight MS181 was forced to divert to Cyprus after Mustafa threatened to detonate a suicide belt, which later turned out to be a fake.
News stories about the hostage drama later focussed on the actions of Brit Ben Innes, who posed for a picture alongside Mustafa before he surrendered to authorities.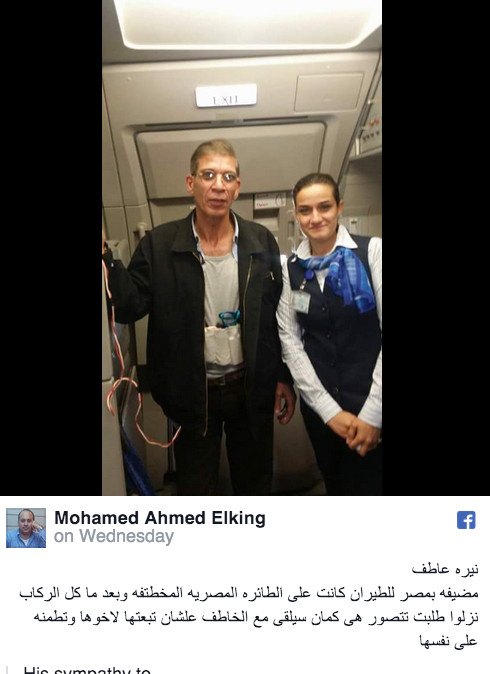 EgyptAir co-pilot Hamd al-Qaddah has since spoken out, detailing the reasons behind the seemingly inappropriate snap to Newsweek.
Qaddah said that the crew was not laughing at the hijacker or making light of the situation but tricking Mustafa so they could relay his appearance and his device to Egyptian and Cypriot authorities.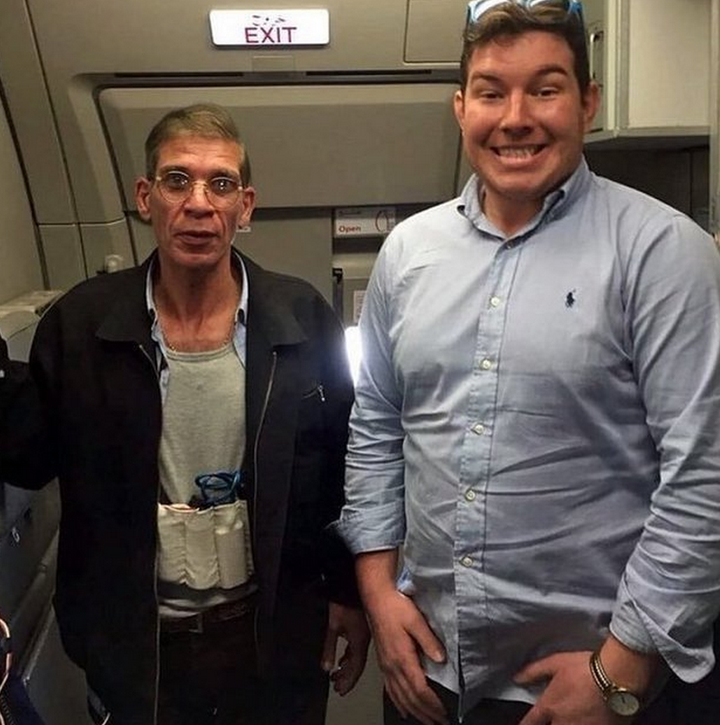 He said: "I was sending everything back to Cairo and sending everything to Cyprus via Whatsapp. So I was just taking pictures of him. One of the air hostesses took a picture with him."
None of the 63 passengers on board the plane or the crew were injured during the incident.
Mustafa appeared in a Cypriot court on Wednesday where authorities ordered his detention for eight days. He faces charges of air piracy, kidnapping and threatening behavior.