Iconic ice cream brand Ben & Jerry's is partnering with social justice campaigners Hope Not Hate to encourage young Londoners to register to vote.
Ahead of the deadline for registration before the city chooses its next mayor, the initiative will feed thousands in an effort to combat poor voter registration.
The new flavour 'Give A Fudge' is a variation of Ben & Jerry's famous Chocolate Fudge Brownie.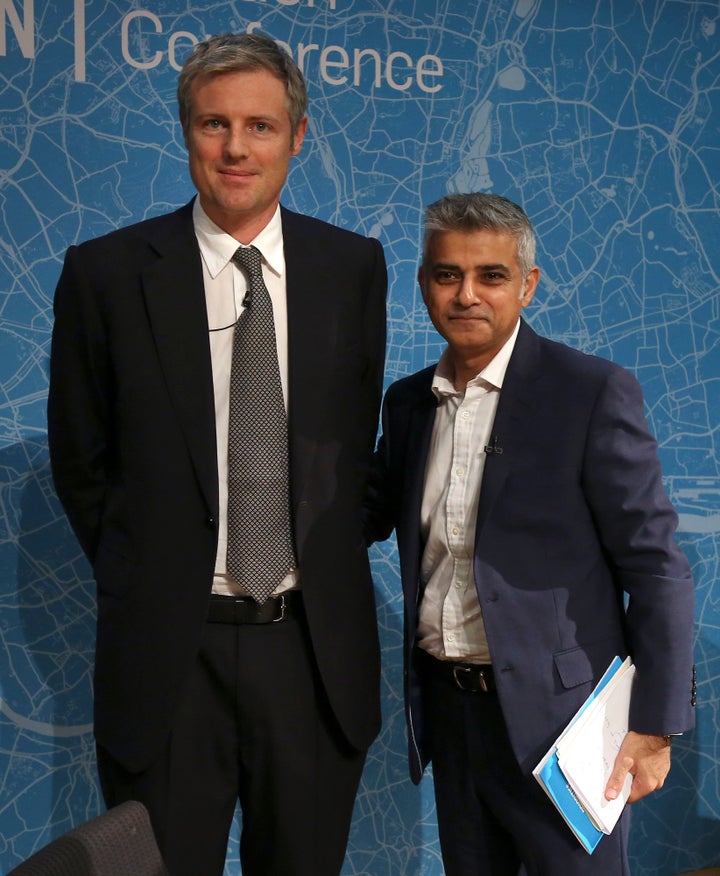 New research has found that four in ten young Londoners admit to being "confused" about registering to vote.
A further 40% said they thought a lack of communication was a problem.
The findings add to the turmoil in voter registration caused by changes implemented in December 2015.
Since then 329,000 Londoners have fallen off the electoral register.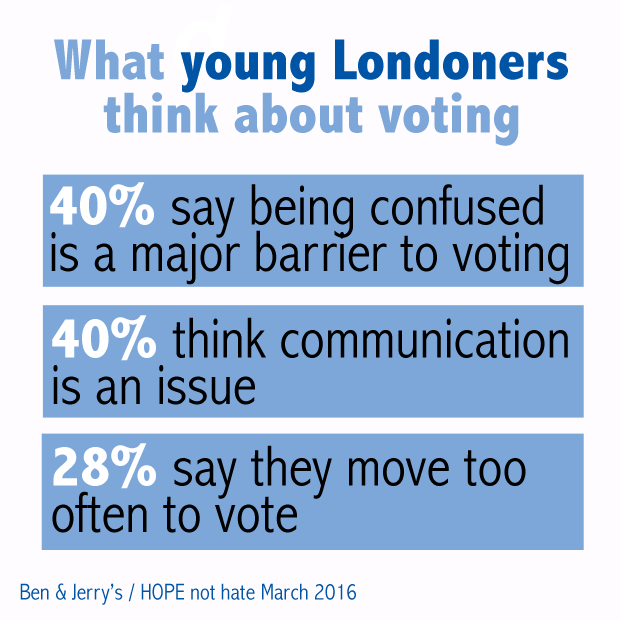 Nearly half of young Londoners admitted to not being able to relate to either of the leading candidates for mayor, the Conservative's Zac Goldsmith and Labour's Sadiq Khan.
A mass voter registration drive in key boroughs across the capital could help young voters influence the result.
Ben & Jerry's will be visiting colleges and universities across the capital, from Waltham Forest to Ealing, giving out of 10,000 scoops of the 'Give a Fudge' flavour to students.
Monday 18 April is the deadline for voter registration ahead of the Mayoral vote on 5 May.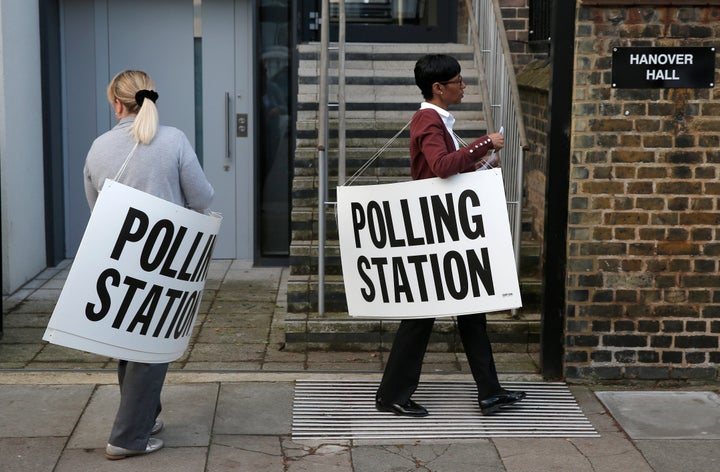 Nick Lowles, founder & chief executive of Hope Not Hate, said: "We've seen that democracy is currently not reaching young people, and we're in danger of having a lost generation due to voter registration changes.
"Hope Not Hate is focused on driving more equal democratic access and participation, especially across the great city of London.
"That's why we're excited to be partnering with Ben & Jerry's, an organisation that is similarly committed to standing up for social justice and equality. We hope our campaign will help more Londoners have their voice heard in the London Mayoral election."
Popular in the Community