Officers probing the disappearance of Ben Needham have unearthed two potentially vital clues during an excavation of the site close to where he was last seen.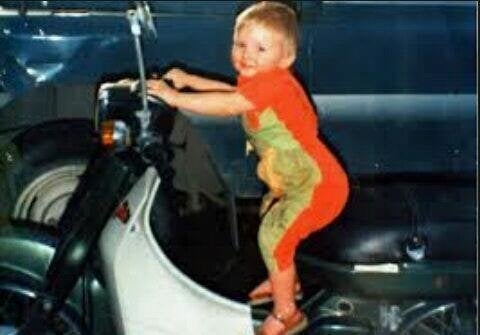 On Tuesday it emerged officers from the 19-strong team of South Yorkshire Police were examining a photo of a tree planted shortly after the little boy vanished 25 years ago.
Detective Inspector Jon Cousins told Huffington Post UK the image was taken by a journalist 10 days after Ben went missing and that it was planted within the area of interest which the force is currently scrutinising.
He added that "hundreds" of bones had been found so far during the dig, but that all had been discounted as non-human.
It also emerged that "items of interest" were found at the same spot four years ago and the force has now enlisted a shoemaker on the island to make a replica of the leather sandals the 21-month-old was wearing when he went missing to compare them to.
Reporting from the scene, ITV reporter Duncan Wood says Det Insp Cousins has denied the items found in 2012 included a sandal buckle and say there is no DNA on the evidence they have.
But Wood added: "Items of interest were discovered and they are now trying to work out whether the items were part of the sandals Ben was wearing when he disappeared."
It comes after further items of "slight interest" including fabric were found at the spot on Monday.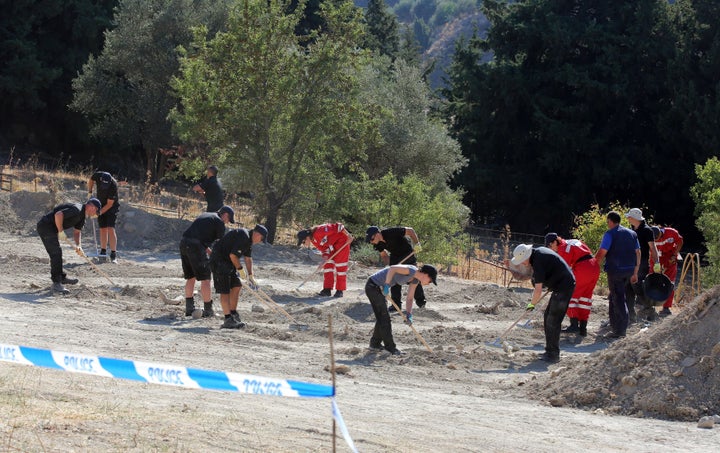 The toddler was wearing a white and green shirt and a pair of leather sandals on the day he went missing, July 24 1991.
Searches of the site, around two miles (3.2km) east of the Greek island's historic town centre, are expected to last for at least a week.