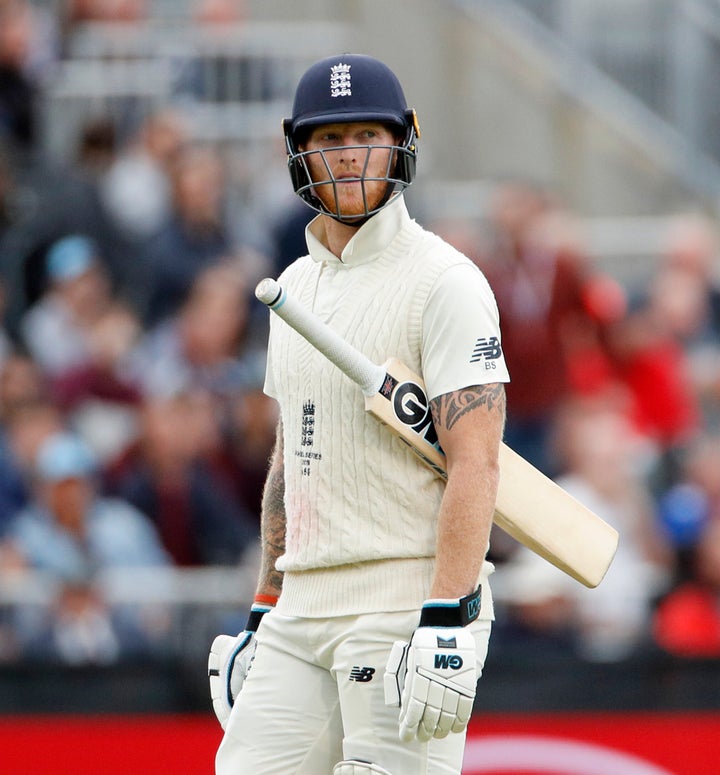 Cricketer Ben Stokes has fiercely responded to The Sun's front page story about an "extremely painful, sensitive and personal" tragedy.
Stokes, who is odds-on favourite to win BBC Sports Personality of the Year, tweeted of his dismay that the tabloid had visited his family in New Zealand to question them about the "incredibly upsetting topic."
He said: "For more than three decades, my family has worked hard to deal with the private trauma inevitably associated with these events and has taken care to keep private what were deeply personal and traumatic events.
"On Saturday, the Sun sent a 'reporter' to my parents' home in New Zealand to question them, out of the blue, on this incredibly upsetting topic. If that wasn't bad enough, the Sun think it is acceptable to sensationalise our personal tragedy for their front page," he wrote in a post on Twitter.
Stokes continued to describe the newspaper's actions as "utterly disgusting", adding: "I will not allow my public profile to be used as an excuse to invade the rights of my parents, my wife, my children or other family members. They are entitled to a private life of their own. The decision to publish these details has grave and lifelong consequences for my mum in particular.
"This is the lowest form of journalism, focussed only on chasing sales with absolutely no regard for the devastation caused to lives as a consequence. It is totally out of order."
The matter has prompted the hashtags #dontbuythesun and #boycottthesun to trend on social media.
Stokes, who played a key role in England's World Cup success on home soil earlier this summer, and also produced one of the great Ashes innings of all time to help his country win the third Test at Headingley, continued to state the article contains "serious inaccuracies" and called for "a serious look at how we allow our press to behave."
He concluded by urging the public to respect his family's privacy and right to home life.
The Sun told HuffPost UK it was working on a response to the matter.
It's the second time in less than a month that The Sun has been criticised by athletes in the public eye.
In August footballer Wayne Rooney accused it of using his and his family's name to sell papers.
In a tweet, Rooney claimed he had been followed by a freelance photographer who took long range shots of him "making it look like I took a girl back to my team hotel."
"The pictures sold to the newspaper were selected and edited to create a sensational and completely untrue story about me. This whole story was a smear against me. It is damaging to my family and not something I am prepared to put up with."