If your idea of researching a holiday is to read a few hotel reviews online, book the one that sounds the least scary, and then head off with just a guidebook in your hand luggage, then it's time to up your travel game. There are now tons of terrific websites available to help you do everything from find fantastic flight deals to uncover hidden sightseeing gems in exotic cities.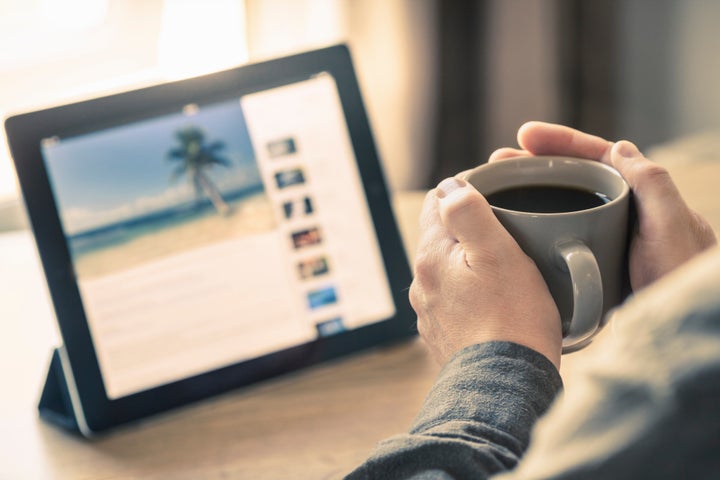 Here are eight of the best places to find travel tips on the Internet that will transform you from timid traveller to spontaneous adventurer...
A user-friendly flight price comparison website, Skyscanner has millions of fans across the world. A key feature for those who need inspiration is Skyscanner's Everywhere search option. So if you want to go somewhere, and location doesn't matter, Skyscanner will tell you the best price out of your chosen airport. Or if you are flexible on departure date, you can search for flights to a specific destination over a Whole month. Great for those who need a bit of inspiration as they start their travel planning.
If you're about to hit a new destination for the first time, then a city guide app will be invaluable. A popular choice is the Citymapper app. Coverage includes key cities in America, Europe and Latin America. The app can do everything from plan your route from the airport to offer suggestions for walking and biking tours. And the 'take me home' option is great for tired travellers who just want to get back to their beds at the end of a long day's sightseeing.
If you're travelling on a budget, these two websites should become your best friends: Hostelling International and Hostel World. Whether you're looking for a cheap layover night before catching a flight, or taking the family on a trip through Europe, these well-designed sites will not only save you money, but connect you with the experiences of thousands of travellers. Tips, comments and advice are at the heart of hostelling, so join in and gain deep wisdom from this global travelling community.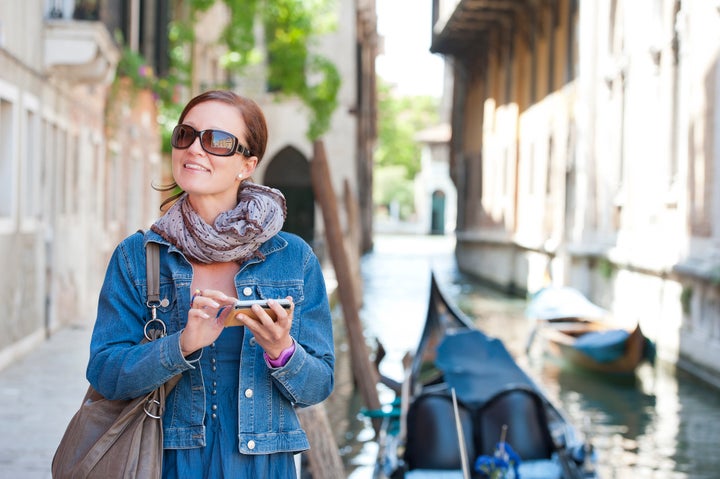 If you get a little bored (and confused) reading contradictory restaurant reviews that were written two years ago, then you need to update your food apps. Foodspotting is a crowd-sourced app that encourages travellers to photograph and upload their favourite meals. So you're in Toronto and you want a great meal? Hit the search button and see what everyone's been eating in the past month. Guaranteed you'll discover something that's not in your guidebook!
Nothing quite comes close to Foursquare when it comes to finding tips on a new place while travelling. You've got 75 million suggestions at your fingertips. There's a great desktop or app version depending on your preference. So just type in your destination and find out what people are saying. Foursquare is aimed at having fun, so if you're looking for a hospital this might not be your best bet. However, if you need a recommendation for a bar in Barcelona pronto, start searching.
For culture vultures who like to be at the museum gates by 9am, then Musement should be a mandatory part of your holiday. Instead of flipping through the leaflets in the hotel lobby, just open the website and type in your requirements. For example: Enter 'Art' and 'London' and you'll be taken to 'London Street-Art Graffiti Tour' and a button to book. After a week using this website, you'll wonder how you ever made a sightseeing decision without it.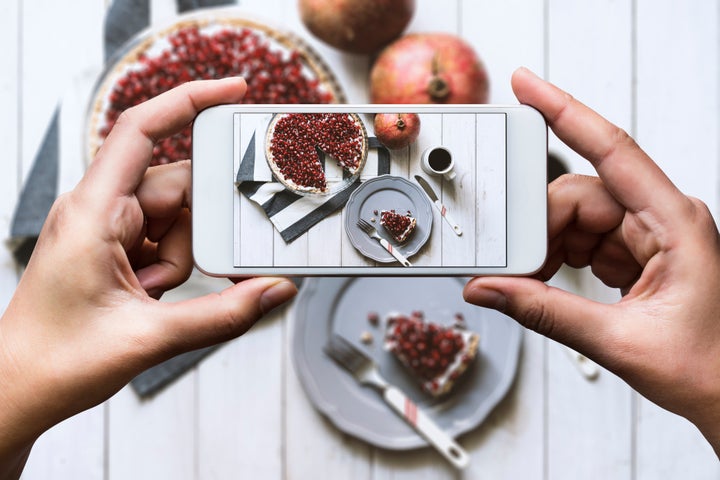 Triphobo
Really stuck for ideas while on holiday? Don't worry. Thousands of other people have visited your destination before and poured over the guidebooks, so you don't have to. Go to Triphobo and choose from 200,000 user-generated itineraries that span the globe. Whether you want five relaxing days in Prague, or a hectic weekend in Bangkok, someone has helpfully already 'been there and done that'!
Sunscreen
So once you've reached your destination, downloaded a walking tour and crowd-sourced your dinner venue, what's left? Ah yes. The weather. We're trusting you to be able to find a weather app. (Oh okay. Here's one!) But beyond staring fearfully at the gathering rain clouds in the sky, there are other weather-related travel issues for tourists to consider when on holiday. Sunburn is a regular problem for carefree voyagers. Avoid this traditional hazard by using the Sunscreen app. Simply set the UV index for your destination, add in your SPF sunscreen level and choose your skin type. The app will calculate the maximum time you can expose your skin to the sun, then sound an alarm when you've hit your limit. Handy eh?
Related