Marco caused a stir on the Channel 5 show when he had sex with Laura Carter, despite being in a relationship with Kim on the outside world, claiming she had given him a "hall pass".
As he revealed news of their split during an appearance on 'This Morning' on Monday (20 June), the son of TV chef Marco Pierre White, admitted there had been a "misunderstanding" as to what the term "hall pass" actually meant.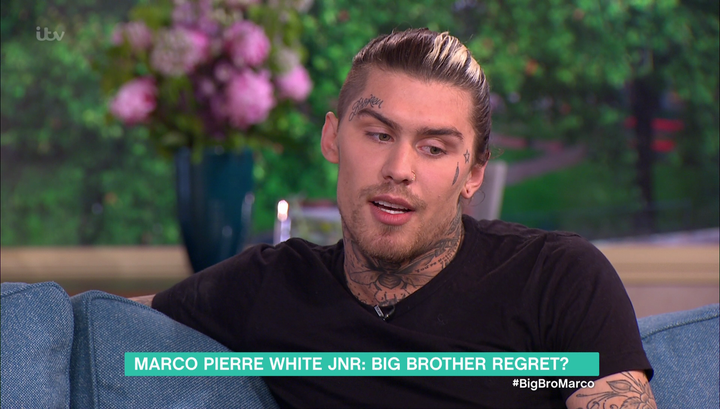 "The arrangement we had was that I was given a hall pass. Basically a free pass to do anything I wanted, or what I believed," he told hosts Phillip Schofield and Holly Willoughby. "Maybe I did push it too far and take full blame."
Revealing they had agreed to be friends, Marco continued: "I'm in contact with her at the moment and just spoke to her now and I think we've decided to see how it goes over the next couple of weeks and just be friends for the moment.
"We spoke about it [the hall pass] before, and I said if it happens, it happens and she basically said to me 'look, I'll give you a hall pass instead of you cheating, I'll accept [that] in case anything does happen'. So we spoke about it and she knew the situation and she said I'll give you a hall pass, it's fine, I'm not going to be mad, angry."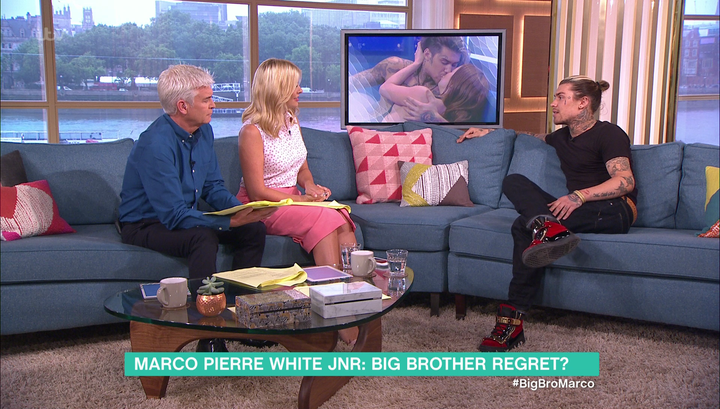 While he insisted he did feel guilty for his actions with Laura in the house, he claimed he did not feel any regret.
"I think Kim's a great person. I don't regret anything to do with Laura, I think she's a great person as well, but I do feel guilty… I feel bad," he said.
"Did I forget she'd be watching? No. I knew she'd be watching. But when you are in the 'Big Brother' house you do forget the outside world sometimes, it's crazy in there."
Asked about his famous father's take on his antics, Marco added: "He was a bit upset about some of the things I mentioned on the TV show, but he is proud of me. I did speak to him this morning, I feel like I let him down a tiny bit to be fair and I feel really bad for my sister obviously watching."
'This Morning' airs weekdays at 10.30am on ITV.
Watch Marco's interview in full below...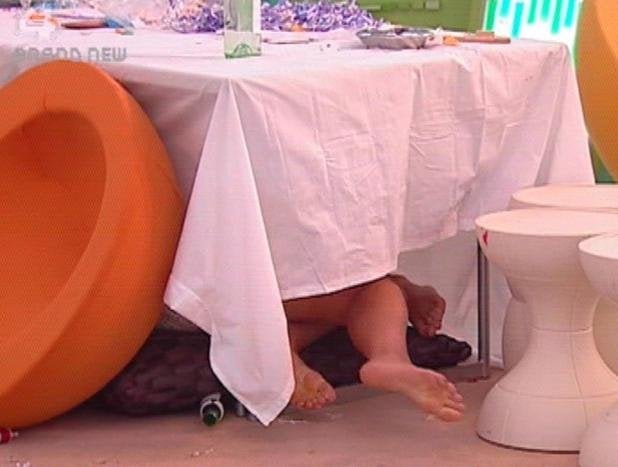 'Big Brother': 18 Raunchiest Moments