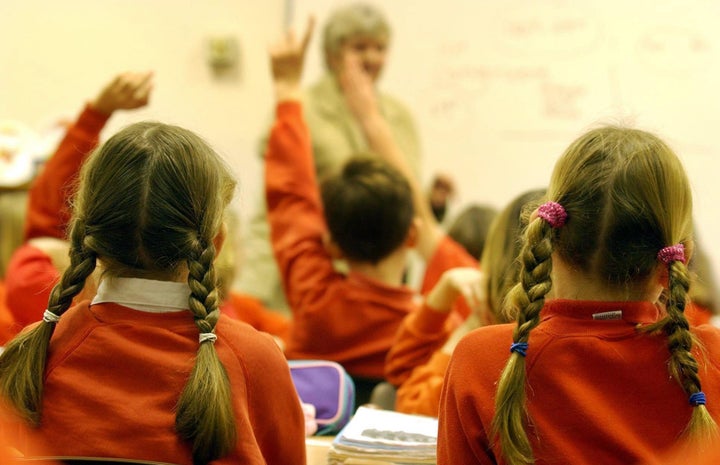 Many children in the UK's second largest city are starting school without knowing their full names or being able to use the toilet properly, a network of six charities, which supports disadvantaged young families, has claimed.
The findings come as Education Secretary Damian Hinds, who has been criticised for presiding over rising inequality, made his first major speech on social mobility, saying it was a "a persistent scandal" that more than a quarter of children starting primary school are unable to communicate in full sentences.
The Department for Education has found that 28% of four- and five-year-olds do not meet communication and literacy levels expected by the end of the reception year.
The problem doesn't just impact children while at school. New research has found that children with a poor vocabulary aged five are more than twice as likely to be unemployed at age 34 as children with good vocabulary.
Home Start Birmingham, a consortium of six charities working with parents and their children in challenging circumstances, has shared the findings of a survey of 44 primary schools and nurseries across Birmingham exclusively with HuffPost UK, which shows the scale of the problem.
More than three-quarters of headteachers and nursery managers who responded said children in their care struggled during mealtimes because they are not used to sitting at tables or staying still for long, and were not able to use a knife and fork.
Nearly 70% said they have looked after school-aged children who are not potty trained, and 85% said that children struggle with doing up coats and with buttons.
The research, which was carried out last year, found that poor verbal communication skills was the biggest issue, with 86% of respondents saying they looked after children who did not know their own full names, and have a poor vocabulary for their age group.
Almost half said that children lacked in confidence, while 57% said they work with children who have behavioural issues.
Alison Foden, manager of Home Start Stockland Green and Erdington, said the issues highlighted by those who responded to the survey were echoed by the charity's own experience of supporting over 130 struggling families.
She said that while the problem of children not being toilet trained in time for starting school has previously hit the headlines, her charity found that the other issues they come across were just as common.
She said: "Quite often we see children who know their first name but not their last name, but some don't know their first name either.
"It could be they are used to being called a nickname at home but often they just don't have the verbal communication."
Foden said it was important that even very young children can answer the question if they are asked what their name is, in case they got lost or something happened.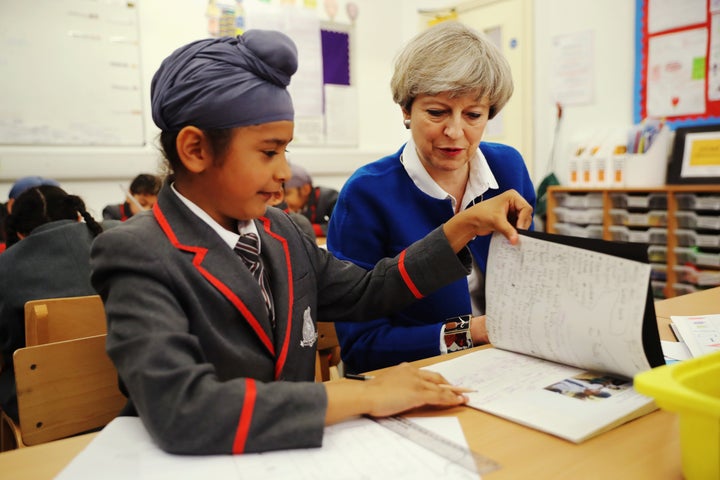 Earlier this year, Amanda Spielman, chief inspector of Ofsted, addressed the issue, which is a problem across the UK, in a speech to members of the Pre-School Learning Alliance.
She said that many children lack basic literacy and hygiene skills at the age of four, which was leaving them unable to keep up in class.
A report from the same time found that nationally, teachers lose more than a million hours every year teaching children basic hygiene and how to use the toilet.
One of the Home Start volunteers, Sallie-Ann Darby, who works closely with a family in need as well as helping to run a parent and child group, said the families of children who struggle in their first years at school often need support themselves.
She said: "It may be that they had bad experiences in their education, they may not have the reading or numeracy skills themselves to pass on and we also work with a lot of people who have English as a second language.
"There can be a lot of barriers to getting children ready for school and parents need a lot of support from our volunteers and family support workers."
Gary Jeffries, who manages a nursery in Bartley Green, Birmingham, said it wasn't just children from disadvantaged backgrounds that are getting behind.
"We actually see all sorts of families struggle with this," he said. "It isn't just specifically disadvantaged parents and families who have children who are not ready for school. But I do think poverty makes it harder."
The closures of children's centres and cuts to local services has meant that a lot of parenting classes and supportive parent and baby groups have disappeared. Jeffries said that nurseries are now "picking up that slack" and nursery assistants now go "above and beyond" to help children.
During his 16 years working in nurseries in Birmingham, he said the role of nursery assistant has shifted and his team are having to engage with parents more.
"Obviously our main focus is the children but we do have much more impact on the parents now. We offer them advice, give them ideas for how they can start things at home and offer them support."
Getting parents on board with the importance of early years education and school readiness is crucial, Jeffries says, but some struggle with it.
He said: "We see parents who just don't want to get it wrong. They aren't that confident or they just don't have the time. They also seem to have less support and advice than before."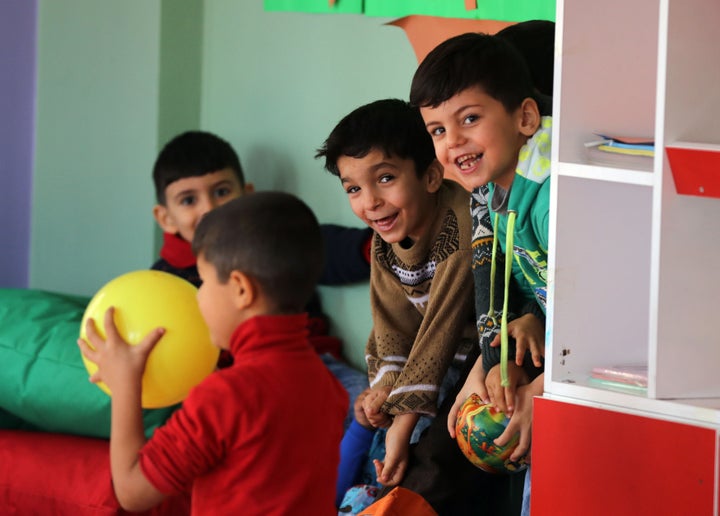 But not all children attend nursery school. Recent research by London School of Economics (LSE) found that children from poorer backgrounds are a third less likely to take up free places in pre-school education compared to one in six of their higher-income peers.
Foden said this is why early intervention services are crucial.
She said: "As an example, we have been working with a family for three years and they now have one of our volunteers visit each week and the mum has just opened up that her reading and writing skills aren't really very good. She said it was the first time she had been able to speak to anyone about it," Foden said.
"Parents, like the ones we work with, need time and patience, which we can offer but it's getting harder for us to recruit volunteers and we are always fighting for funding," she added.
In his speech on Tuesday, the education secretary announced an education summit this autumn aimed at encouraging parents to get involved in their children's language development from an early age.
He said: "The home learning environment can be, understandably, the last taboo in education policy – but we can't afford to ignore it when it comes to social mobility.
"I don't have any interest in lecturing parents here. I know it's parents who bring up their children, who love them, who invest in them in so many ways, who want the best for their children. But that doesn't mean extra support and advice can't be helpful."
Rosemarie Lowe, associate professor at Birmingham City University's school of education and social work, said that while the role of parents and teachers is important, another reason a child may struggle when they get to school is because of an underlying issue that hadn't previously been diagnosed.
She said: "All children are ready to learn, sometimes it's about not whether they are learning but what, and importantly how ... If a child is behind developmentally, the teachers, sometimes with support from more specialist services, would work with a parent and the child to design more appropriate learning experiences which will help their development.