Curly and Jacky Moore are thought to be the most tattooed couple in Britain.
The pair, who appeared on ITV's 'This Morning' on Friday, have spent a combined 500 hours in the tattoo chair getting inked.
Curly, who works as a tattoo artist and regularly tattoos himself, has covered around 95% of his body in intricate patterns.
"I was 23 when I got my first one as I never had any interest in them before," he told presenters Eamonn Holmes and Ruth Langsford.
"It's something that I always thought was visually unpleasant really.
"But then I started to realise what the possibilities were with tattooing."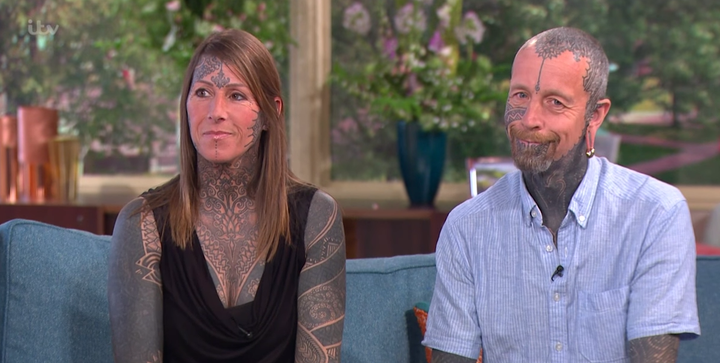 Although Curly's opinion of tattoos has changed over the years, he said he's aware that many other people will not understand or approve of his ink.
"This is no doubt unpleasant to many people, but I like it," he said.
"None of it has any meaning. I purposefully wanted to look visually interesting in my eyes. It's a collage of pattern work."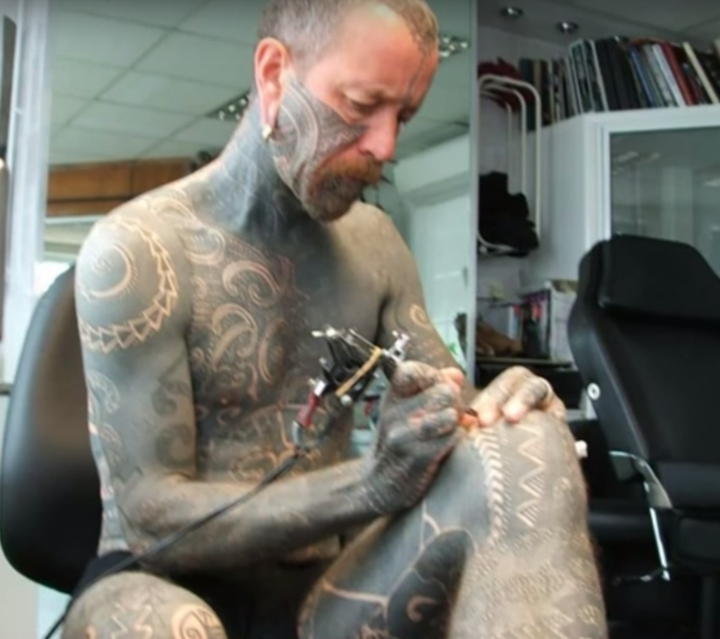 The couple met when Jaky went to Curly's tattoo shop to get a new design for herself.
At the time, she "didn't really have many tattoos" but that soon changed, despite the fact that she hates the pain every time.
Thankfully, her loved-ones have always been supportive of her lifestyle choice.
"Family and friends don't see the tattoos," she said.
"My mum doesn't mind my tattoos, but she hates that I have my face done."
The pair both have children and Curly said although his kids do have a couple of small tattoos, he's glad they're not into inking to the extent that he is.
"It opens doors and it shuts doors getting heavily tattooed," he said.
"You've got to be aware that some people will find it unacceptable and won't want you in their workplace."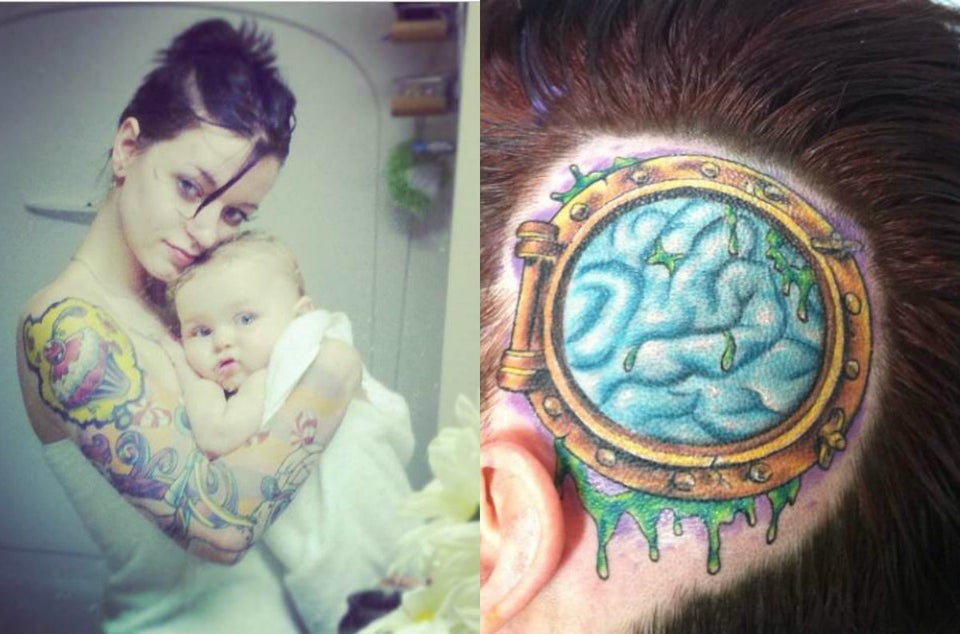 Tattoos And The Stories Behind Them