A judge has criticised nine Black Lives Matter protestors who occupied the runway of a busy London airport, disrupting thousands of travellers holidays and business trips.
District judge Elizabeth Roscoe said she found it "rather hard to see the link" between the movement against US police killings and the protestors bringing London City Airport to a standstill to highlight a so-called "racist climate crisis"
"It's quite clear this caused a lot of disruption to a great many people, doubtless many of whom were the people you were aiming at", she said.
"It may have caused a real upset to people who had similar beliefs to yourself."
They appeared at Westminster Magistrates Court to admit aggravated trespass by obstructing a person engaged in lawful activity.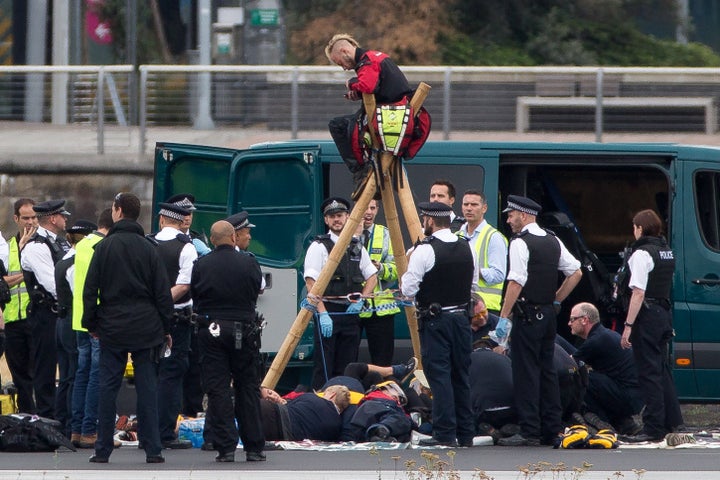 The group, which includes the cousin of actor Ralph Fiennes and a man who directed an opera about sex workers, caused chaos when they stormed the runway on 6 September and chained themselves together.
They had breached the east London airport by using an inflatable raft to cross the River Thames before climbing up from a dock onto the tarmac.
Police were called at 5:40am to reports of trespassers but only managed to remove them all six hours later.
The BLM group released a statement at the time claiming: "Black people are the first to die, not the first to fly, in this racist climate crisis."
"The action was taken in order to highlight the UK's environmental impact on the lives of black people locally and globally," it added.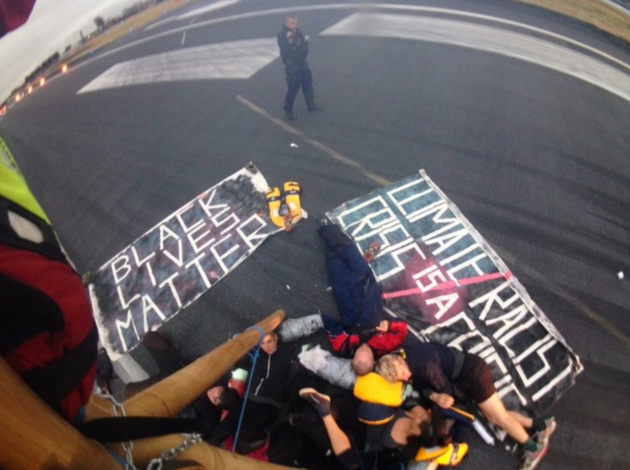 But the judge in their sentencing case said while they obviously "care deeply" about the issue of climate change, she could not see the connection to protesting against racial inequality.
"I find it rather hard to see the link between the movement which started in America and goes by name of Black Lives Matter, which as I understand protests against the treatment of the black population by the police in America," Roscoe said.
Defending, Mike Shwartz said of the almost all-white group that they believed it was a matter for white people to "take responsibility in a society that privileges them through racism".
He told the court: "They want to highlight Britain's contribution to climate change which is primarily felt by the global South and developing countries.
"Equally, there is inequality of freedom of movement which is to do with this airport in particular - city airport deals with city passengers on business."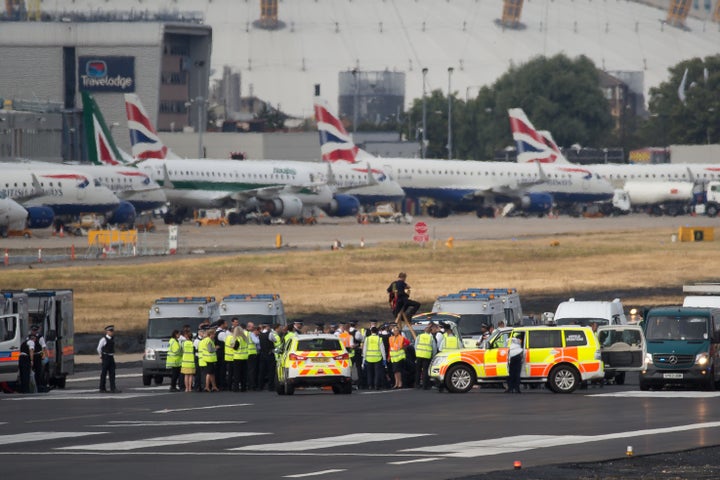 The defendants were Natalie Geraldine Twistleton-Wykeham-Fiennes, a cousin of actor Ralph; Richard Collet-White, 23, an Oxford University graduate; Esme Waldron, a 23-year-old documentary maker; Alex Etchart, 26, who directed West End show the Sex Workers Opera; and William Pettifer, 27, an organic farmer.
Those who also pleaded guilty were Deborah Francis-Grayson, 31, a PhD student; Global Justice Now campaigner Sam Lund-Harket, 32; Ben Tippet, an LSE graduate; and expert climber Sama Baka.
The City protest came a month after another protest by Black Lives Matter at Heathrow Airport that brought traffic to a standstill to mark the fifth anniversary of Mark Duggan's death.
SEE ALSO: