A video apparently showing the aftermath of a fatal police shooting during a routine traffic stop in Minnesota has sent shockwaves through social media.
A woman identifying herself as the victim's girlfriend is believed to have live-streamed the video onto Facebook.
The video shows a woman sitting in a car with a man slumped in the driver's seat, with his shirt soaked with blood. She says an officer shot her boyfriend.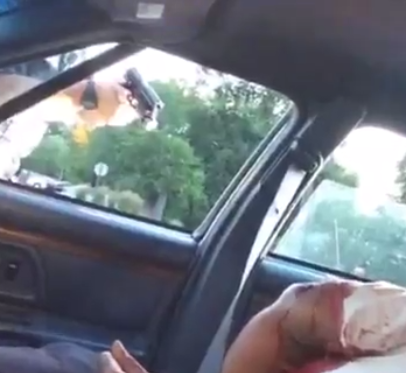 A person who appears to be an armed police officer is standing at the car's window, pointing a gun at the dying man. The police officer, panicked and breathing heavily, shouts: "Fuck! I told him not to reach for it!" A child can be heard in the back seat.
In the video, the woman says the officer asked her boyfriend for his licence and registration. She says her boyfriend told the officer it was in his wallet but that he also had a pistol he was licensed to carry.
"The officer said, 'Don't move,'" the woman in the video says. "As he was putting his hands back up, the officer shot him in the arm four or five times."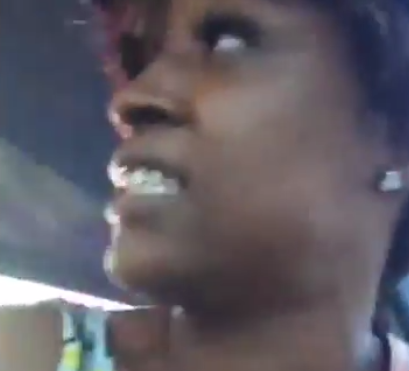 When the man falls silent, she says: "Oh my god, please don't tell me he's dead."
St. Anthony Police interim police chief Jon Mangseth told reporters at a news conference that the incident began when an officer initiated a traffic stop around 9pm Wednesday in Falcon Heights, a St. Paul suburb.
At some point, one or more officers fired, he said. The woman and child weren't hurt, he added.
"I do not have a lot of information right now as to what the reason for the traffic stop was or what the circumstances were," Mangseth said.
The St. Anthony Police Department issued a statement early on Thursday morning saying the man had died. It did not elaborate on what led to the shooting.
The man was not immediately identified, though some outlets have named him as Philando Castile. The woman has been named as Lavish Reynolds.
The Minnesota Bureau of Criminal Apprehension has been called to investigate, Mangseth said.
By early Thursday morning, scores of people had gathered at the scene of the shooting, and some were shouting angrily, the Star Tribune reported. KARE-TV reported another crowd had gathered at the hospital where the man was taken.
The US Justice Department has launched a civil rights investigation into the shooting, which took place after Sterling, who was black, scuffled with two white police officers on the pavement outside a convenience store.