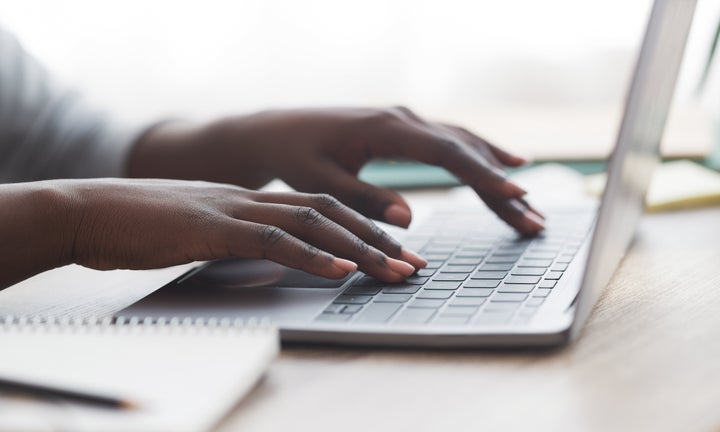 A government agency funding £4.3m of research into the impact of Covid-19 on Black, Asian and minority ethnic people didn't give a penny to Black researchers – and now a group of Black women working in health and academia are calling for answers.
"As Black women in academia and healthcare, we believe that we need to recognise differences of experience and thought rather than reducing communities to a 'BAME' monolith, which dehumanises us," the authors wrote.
"We encourage you to explicitly consider intersectionality and the full range of concerns presented by Black individuals, many of whom have repeatedly expressed a desire to challenge and study the impact of systemic and structural racism."
While other ethnicities are represented among the researchers awarded with the funding, not one of the academics leading the projects is Black.
The ONS analysis also showed that all ethnic minorities – barring females with Chinese ethnicity – were more likely to die of Covid-19 than the white population.
Monday's letter comes from 10 Black professionals, academics, researchers and community representatives involved in research. They want "a review of the systems and processes that perpetuate research inequity towards funding allocation and to stimulate reform within the process".
"We are concerned and disillusioned to learn that a major British funding organisation which made an explicit commitment to equality and which is legally bound by the Public Sector Equality Duty Act awarded £0 of £4.3m to Black academic leads [...] to explore Covid-19 and its disproportionate impact on Black, Asian and minority ethnic communities.
"We are deeply concerned that UKRI confirmed that no equality data was collected on this call and that one member of the awards assessment panel is co-investigator on three of the six successfully awarded studies."
The open letter also calls attention to the often precarious nature of Black people's experience as employees within the research sector.
Data compiled by the Higher Education Statistics Agency (HESA) show just 1.3% of Black and mixed heritage women hold full-time research positions in the UK – a figure that the authors of the letter say highlights "systemic issues that result in lack of inclusion and persistent precarious employment in higher education".
They continue: "This year, we have seen our communities disproportionately affected by Covid-19, as this pandemic has illuminated many aspects of systemic and structural discrimination in the UK.
"We had hoped that this crucial research call would include a wide range of individuals and experts to explore the complex biological, social, cultural and political factors that are connected to the disproportionate impact of Covid-19 on our community.
"The brutal deaths of George Floyd, Ahmaud Arbery, Breonna Taylor and hundreds of other known and unknown Black citizens became a catalyst for highlighting structural and systemic racism and galvanised the Black Lives Matter movement.
"This ricocheted across the globe, sparking statements of solidarity from UK higher education institutions and health funders decrying anti-Black racism. UKRI in their statement on Black Lives Matter said: 'We also know that racism takes many forms – including far more subtle forms that keep Black people out of the room and silence their voices.'
"Both the UKRI and NIHR issued statements that promised to support anti-racist work that would involve 'on-going and longer-term commitment of practising justice' and to address 'racism and structural barriers to minority communities in the research system'."
In response to the fact that none of the researchers granted funding is Black, the authors of the open letter have asked UKRI to engage in a discussion with them about "what went wrong" with the Covid-19/BAME scheme – "moving beyond an initial conversation about who received funding and who did not, to a conversation about how we move from representation to meaningful inclusion".
The letter also highlights concerns "that there does not appear to be top priority on the impact of inequality and structural racism within the UK" – despite organisations such as the Royal College of Nurses, Runnymede Trust and Public Health England raising concerns.
Its authors make three short-term recommendations: greater transparency around panellists and selection criteria for research calls; a consistent approach to collecting equality data; and banning panellists from being part of the assessment process if they are involved with any of the applications.
The recommendations are followed by four long-term actions for UKRI's consideration, including introducing safeguards "so that Black academics and other marginalised individuals can speak freely about their concerns and the challenges they face without concern for retribution or discrimination in future applications".
They also include the consistent publication of equality data; and a commitment to ensuring equality in the decision-making process, especially in the context of funding, to "focus on and direct structural change for Black, Asian, indigenous, women, disabled, impoverished, LGBTQI+ and other minoritised and marginalised communities that involves researchers from these communities and clear steps to ensure that culture change happens at institutions that hold UKRI funding".
The authors added: "We all have a responsibility to hold our friends, our allies, our institutions, our funders and ourselves accountable for missteps and actions that exclude particular groups through honest, open dialogue and conversation.
"We want the funding bodies to be part of this critical reflection process. In the UK, we have to brace ourselves for the possibility of a second wave of Covid 19 this winter. Black and 'BAME' communities have taken on roles that yield high risk of exposure due to increased face-to-face frontline contact within the NHS and in essential services.
"Many have lost their lives to help this country in the response. This is a matter of life and death for our community. Research affects policy and policy directly affects our lives.
"We are asking UKRI to work with us to truly turn the course of history and to end racism – structural, systemic, institutional, discriminatory and hostile—for good. We will not rest until we are all free. The time for change is now."
UKRI said it would consider the recommendations.
A spokesperson said: "We welcome this input and encourage open dialogue as part of our commitment to achieve change. As a steward of the research and innovation system we are committed to eradicating injustice and improving the representation of Black, Asian and minority ethnic communities in our work, including our discussions, governance and decision-making, and our funding.
"Constant reflection and examination of our structures and systems, and ensuring we are transparent and accountable for our actions, is crucial to ensuring our communities have confidence in our decision making and in enabling us to deliver change. Engagement with our communities is vital in ensuring this work is effective in addressing the challenges we face. We will consider these recommendations as part of this ongoing work.
"We know there is a need to translate words into action to address underrepresentation and to build a more fair and equitable research and innovation system. We will bring forward further actions, starting with the publication of UKRI-wide detailed ethnicity categories, in the near future."
The National Institute for Health Research (NIHR) declined to comment, but said it was "supportive of the values and commitment [UKRI's response] expresses".