You're reading our series Summer's Not Cancelled, where we celebrate summer in this new normal. From rediscovering nature and cherishing time with friends and family, to virtual festivals and unforgettable staycations – summer's still here, it's just different.
We know you're itching to get away at the first chance you get, but it's worth keeping in mind that – with lockdown easing and travel restrictions lifting – pretty much everyone else has the same idea.
Beaches and beauty spots can become overcrowded quickly, making the one-metre plus social distancing rule tricky to maintain, and it can be difficult to get reservations you want with holiday booking sites reporting record sales.
There are ways around this by opting for smaller independent websites and destinations off-the-beaten track. But before you bag yourself a cheap travel deal or jump into a car for a staycation, it's worth getting clued up on the dos and don'ts of travelling beforehand. Here's everything you need to know.
Where can you travel?
For those wanting to stay closer to home, the Welsh, Scottish and Northern Ireland Government's five-mile travel restriction and 'stay local' messages have now been lifted, allowing for holidays within the UK. It's wise to do your research before heading off, as some cities will be more open than others and be sure to observe social distancing rules.
For the less obvious choice in the UK try Devon, Essex, or Yorkshire. Take the road less travelled go during off-peak times and weekdays to avoid the crowds.
What are the travel restrictions?
Thinking of heading abroad? It's vital to check the individual country's entry requirements before booking and also seek out cancel-for-free or flexible rebooking options in case circumstances change further down the line.

"If you see a cheap deal to Copenhagen, then be aware that you can only go there or anywhere else in Denmark if you stay for a minimum of six nights," Emma Coulthurst, travel expert at Travel Supermarket explains. "Most Brits would want to go to the city for two or three nights only."

Cyprus is currently a safe bet for holidaymakers, as the Foreign and Commonwealth Office (FCO) allows Brits to go on holiday and not have to quarantine on return. However, Cyprus has threatened to pull the plug if Britain's R rate goes up, so be careful booking and keep eyes peeled.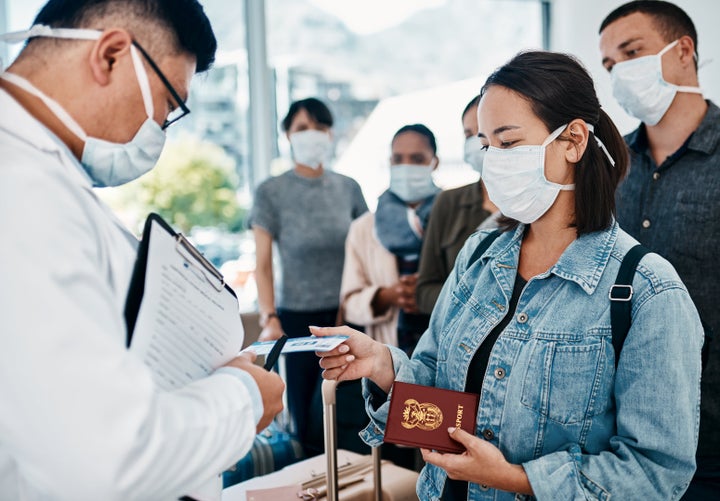 How can I protect myself while travelling?
Don't forget that it's required by law to wear face masks or coverings on public transport, shops and takeaways in England and Scotland. From July 27, three-layer face coverings will be mandatory on all public transport in Wales. For those who don't comply, you may land yourself a £100 fine and you might not be able to travel onboard. It's worth checking other countries' policies on face coverings, too.
Practising good hand hygiene can also help lower your risk of contracting a respiratory infection or other contagious illnesses while travelling. Whether you're travelling abroad or staying home, make sure your vaccinations are up to date. While travel vaccines won't protect against Covid-19 –– it will lower your chances of contracting something and it could be lifesaving.
Should I take out travel insurance?
Travel insurance has changed dramatically since the beginning of the pandemic where many providers removed themselves from the market in order to review and redevelop their policies. "There are travel insurers selling policies again. Currently, there are around 12 providers on our website," Coulthurst says. "You can compare prices for and click through to buy policies, and there are more policies going live every day."
Remember, just because you have insurance for your summer holiday doesn't mean you'll be covered for coronavirus-related claims, but you'll be covered for a range of other issues. Always check with your travel insurer and the details of your policy. For any EU holidays this year, it's better to be safe than sorry, so be sure your EHIC card is up to date and take it with you in case you need to access reciprocal free health care.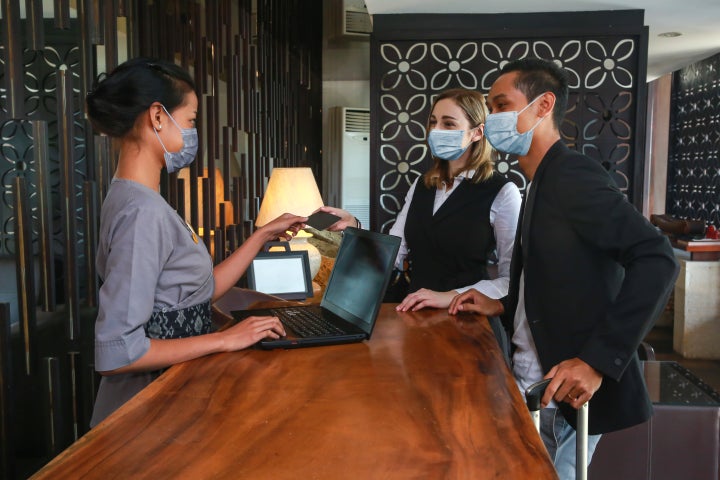 What about overnight accommodation?
Stays in all kinds of holiday accommodation, including hotels, B&Bs, campsites, caravan parks and self-catering accommodation, will be permitted in England, Scotland, Wales, and Northern Ireland. Bear in mind there'll be secure guidelines to minimise the risk of infection for visitors.
Your home away from home experience isn't going to be the same, so expect some notable precautions in place, such as enhanced room-cleaning services throughout buildings, extra sanitation and hygiene facilities, no buffet service, as well as closed off fitness centres and gyms.
Have airlines started flying again?
Thankfully, many airlines and holiday companies are providing flexible booking terms, allowing you to change your itinerary for free. So, if you book something and then realise that restrictions make it impossible or difficult for you to take the holiday, your best bet is to switch to a future date when, hopefully, restrictions will have changed.
EasyJet has restarted a limited number of flights to European destinations, with all passengers and cabin crew told to wear face masks. EasyJet Holidays also allows for free cancellations up to 28 days before departure for any reason. Ryanair has reintroduced 40% of its scheduled flights and runs on a limited flight schedule, with mandatory face mask-wearing. And British Airways' new policy allows for free re-bookings up to three weeks before for flights booked before August 31.
Each airline will have its own policy so be sure to check before you jet off.