If the mention of a "credit score" makes your eyes glaze over - or sends a tingle of fear down your spine, you're not alone. Many of us are unaware of our credit scores, or what factors contribute to them.

Anyone – landlords, lenders, mobile phone providers - is entitled to run a credit check on you. Your credit score can serve as a good indicator of your likelihood to be able to pay credit back. A bad credit score could unfortunately impact your ability to get a loan, which you could need to start up that business you've been dreaming of, or to upskill by enrolling on a course.

Credit score ranges vary, but a "good" score is typically considered upwards of 600. There's an incentive to getting an even better credit score - think closer to 700 - which could qualify you for lower interest rates, credit cards with better perks and more favourable borrowing terms.

Often, a credit score is something we really don't consider until we have to - at which point it gets tricky. To build up a good credit score, you need to have spent time amassing credit, and making payments on time. Late payments can heavily impact your credit rating, as well as remaining on your account for years.

Suddenly thinking about your credit score and how to improve it? Read on for five expert-approved tips below.
Register onto the Electoral Roll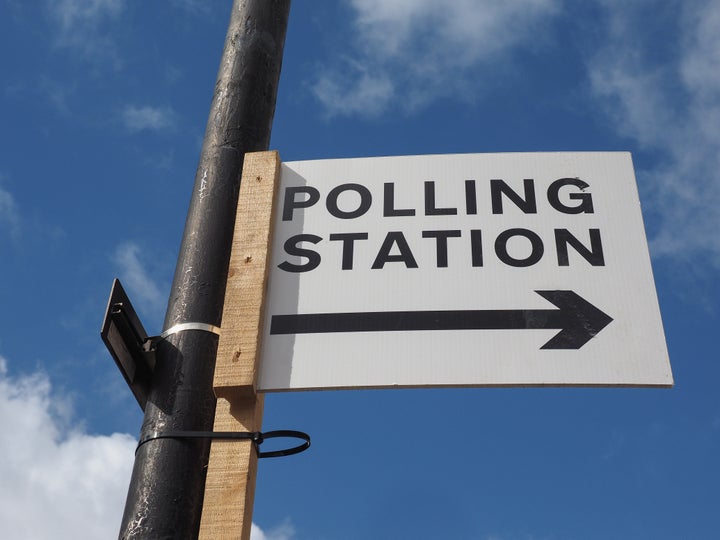 Here's an easy way you could give your credit a boost: get yourself registered on the electoral roll, which could not only just improve your credit score, but also give you the chance to exercise your civic responsibilities by voting in elections.

"Being on the electoral roll allows lenders to verify who you are and where you are currently living. I would advise doing this sooner rather than later as lenders look for stability, they want to know you are a reliable person that will make repayments," says Diane Watson, a financial planner, principal partner at Sovereign Wealth and founder of She Can Prosper, which aims to help women become more financially independent.

Being registered in the same location for an extended period of time gives lenders confidence that you aren't the type of person to "up and leave," notes Watson.

"The longer your electoral roll listing has been active, the more stable you will appear, strengthening your application… credit reference agencies can mark down your score if you have moved multiple times within a short period of time," she explains.
Build up some credit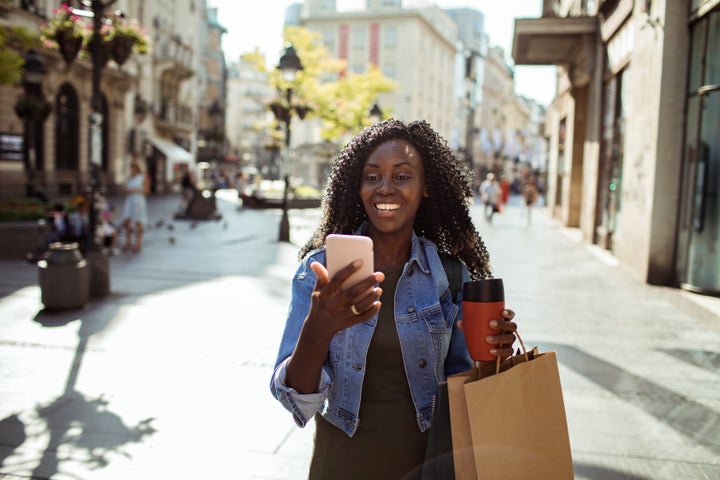 "Lenders want to know that you are reliable when it comes to repayments – so weirdly, having some sort of debt and being able to evidence regular repayments is better than having no debt at all," explains Holly Mackay, founder and CEO of financial website, Boring Money. "Research available credit cards but if you go down this path, you should set up a direct debit to pay them off every month or you could get black marks."

A credit card could be a helpful tool to start building your credit rating, which could help you get approved for a mortgage or loan. Using your credit card to make small, frequent purchases and paying off your balance in full each month could help to boost your score and can show lenders that you're a reliable person to lend money to.

Credit cards are also useful for any larger purchases you might be making – furniture, a car, a trip – anything between £100 and £30,000 will be covered Section 75 of the Consumer Credit Act, so if the item is faulty or the holiday is cancelled, you could turn to your credit card provider for support in getting a refund or replacement.

However, a credit card is a big commitment, and you should only think about getting one if you know that you can be disciplined with your spending.

Watson also advises getting your name on utility bills - be the responsible one in your flatshare who volunteers to take charge of bill paying. HouseMate* from NatWest, a new app launching in 2021 and currently in pilot, uses Open Banking to connect your bank account to the app, which could make it easier to split bills between you and your flatmates, build credit score and build tenancy trust. Private renters do not ordinarily have their rent payments communicated to credit bureaus. This means renters miss out on the opportunity to build their credit files, which can reduce access to financial products and the best rates. By using Housemate, the bank can verify transactions for rent payments then send that information to Experian who add it to an individual's credit file.
Make sure any breakups are financial splits, too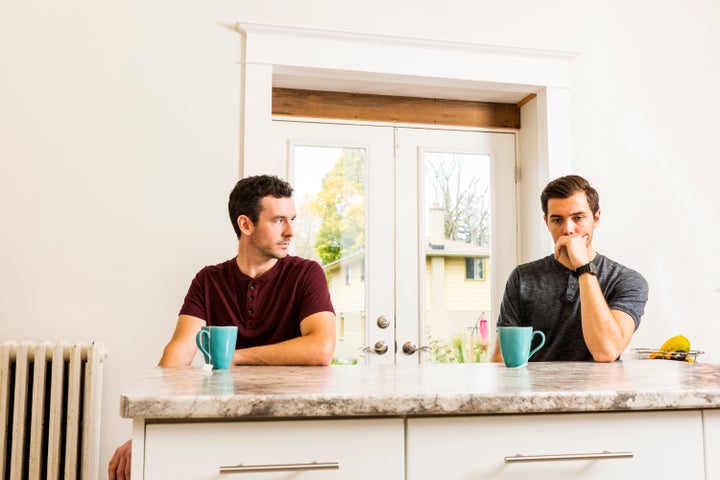 The last thing you'll be thinking about after a split is how it's going to impact your credit rating, but hear us out: if your ex has financial troubles down the line and you're still linked, it could have a knock-on effect on your life and financial affairs.

"If you have recently separated from someone, don't just delete the playlists and throw out their socks. Separate all and any joint accounts you may have had - close them. This way you are less likely to be financially penalised for their behaviour in the future," says Mackay.
An interest-free student account could help you save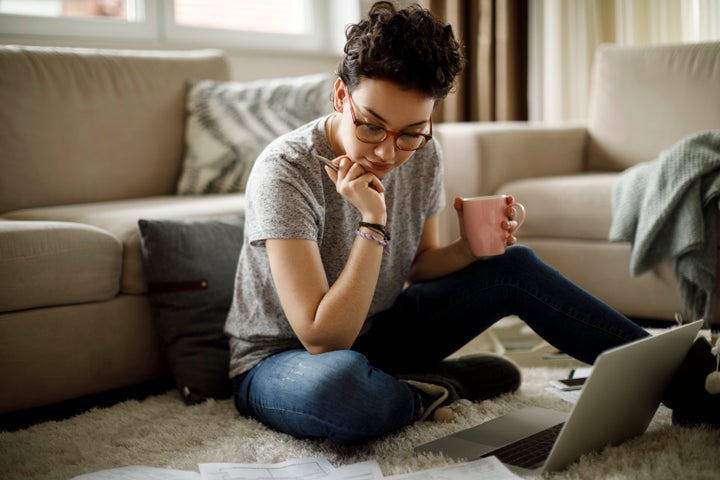 Mackay recommends that students look into opening up a student account with a 0% interest overdraft.

"This evidences that you can manage debt and repayments – but you don't get hit by hefty interest to pay," she notes.

If you open a student bank account with NatWest, you could get added benefits. Choose 1 from 3 great offers; Amazon Prime Student membership, National Express Coachcard or a tastecard like a year of Amazon Prime Student membership, as well as an interest-free overdraft up to £2000.***

Download the NatWest app** so you can check your credit score anytime, anywhere.

*Coming in 2021. Housemate is currently in testing and will be available on app stores in 2021. Housemate can help make payments easier using Open Banking – as a result Open Banking is available for selected UK banks and account types only. You need to be registered for your banks' online banking. App available to users aged 17+ with a UK bank account using iOS and Android compatible devices.

**App available to customers aged 11+ with compatible iOS and Android devices and a UK or international mobile number in specific countries. Savings Goals Tool only available with NatWest Instant Access savings accounts. Credit score available once opted in through the app, to customers aged 18+, with a UK address and is provided by TransUnion.

***To apply for a NatWest Student Account, you must be 17+ and live in the UK. Apply online only. You need to be full time undergraduate student (on at least a 2 year course at a UK University/College) or you need to be completing a full time postgraduate or nursing course lasting a year or more. You can apply within 6 months of your course start date. You need to be 18+ and have lived in the UK for 3+ years to apply for an Overdraft.
Related