The green first shoots of a proper referendum campaign have emerged as Boris Johnson was confronted by protesters dressed as a gorilla and a banana - and the gorilla was allegedly punched in the face.
The cheerleader-in-chief of Vote Leave was campaigning in Winchester when targeted by rival supporters of the Remain camp.
One was dressed as a gorilla, the other as a banana. It was a sign that with 28 days until polling day the EU referendum ground war has finally kicked off.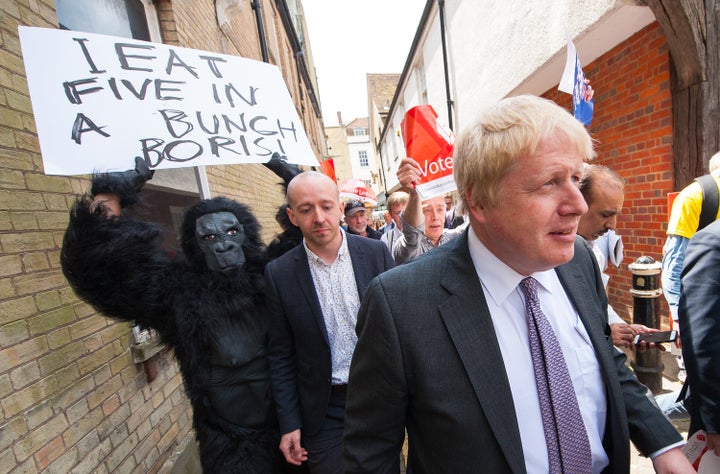 The tenor of the protest appears to stem from Johnson falclaiming last week the EU stops shops from selling bananas in bunches of more than two or three.
The Mirror reported that a teenager dressed as the gorilla was allegedly assaulted - though the ex-London mayor was reportedly not present.
A Hampshire Police spokeswoman told the newspaper: "An unknown man has elbowed the aggrieved in the ribs and punched him in the face and screamed in his face."
Referendum sparks have flown to date only within the confines of the House of Commons and carefully-orchestrated speeches, with political "battlebus" tours only having a modest impact.
But today the tension appeared to have been racheted up, with what appeared to be another teen in a banana suit, standing among fellow Remain activists, holding up a sign imploring: "Stop The Lies Boris."
The Tory MP was less than six yards away.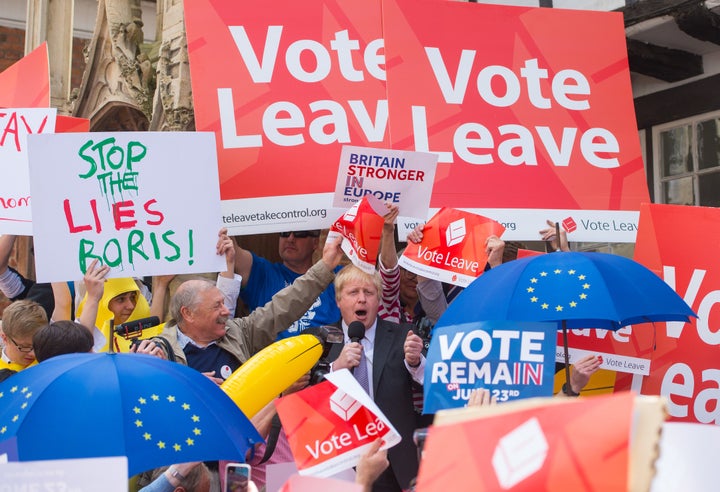 The good burghers of the Solent town appear to have been upset by Johnson's comments last week, when he said:
"If we take back control on June 23 we can also get rid of so much of the pointless rules and regulations that are holding back this country.

"This gentleman here mentions bananas. It is absurd that we are told that you cannot sell bananas in bunches of more than two or three bananas. You cannot sell bananas with abnormal curvature of the fingers.

"This is not a matter for an international supranational body to dictate to the British people."
Referendum watchers are likely to draw comparisons with the colourful scenes that marked the street-level Scottish independence referendum two years ago.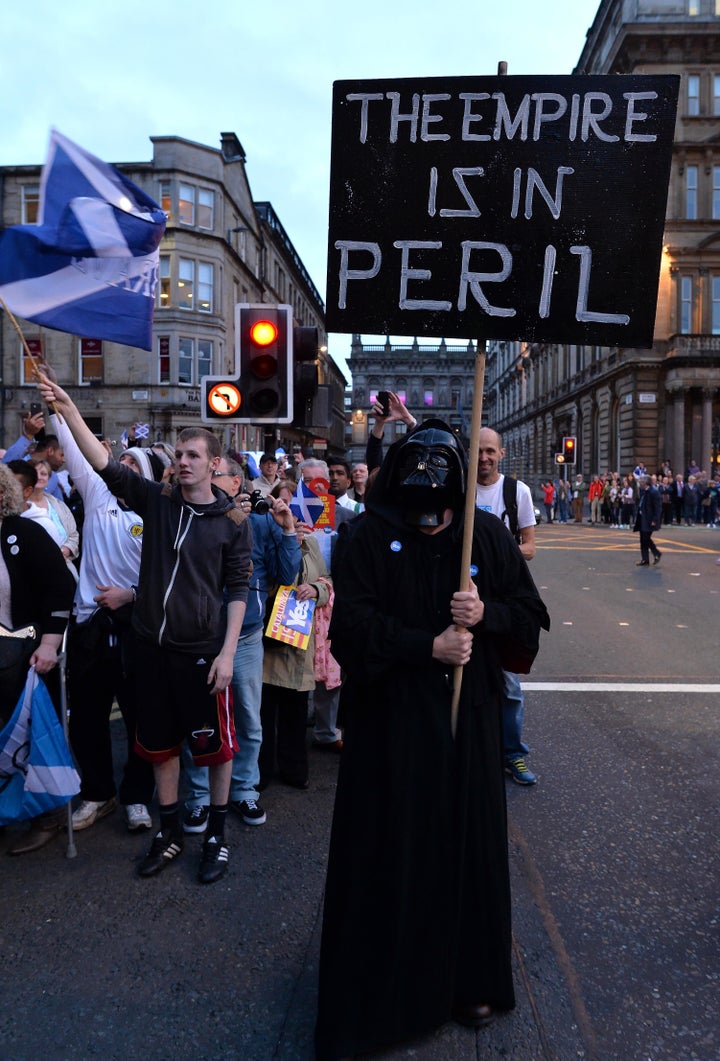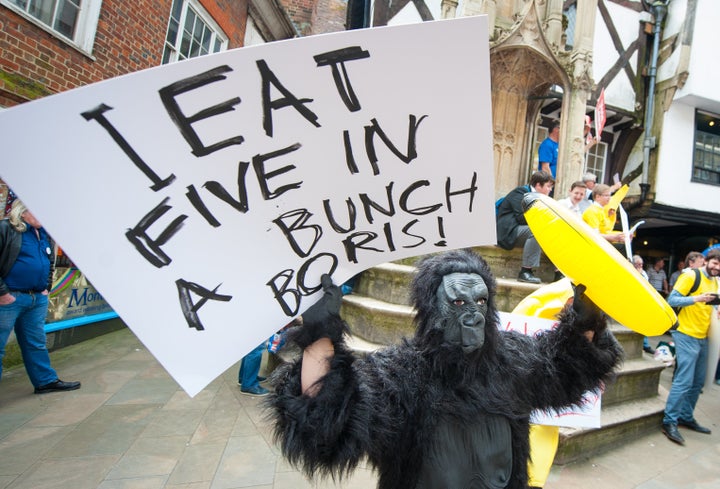 Popular in the Community