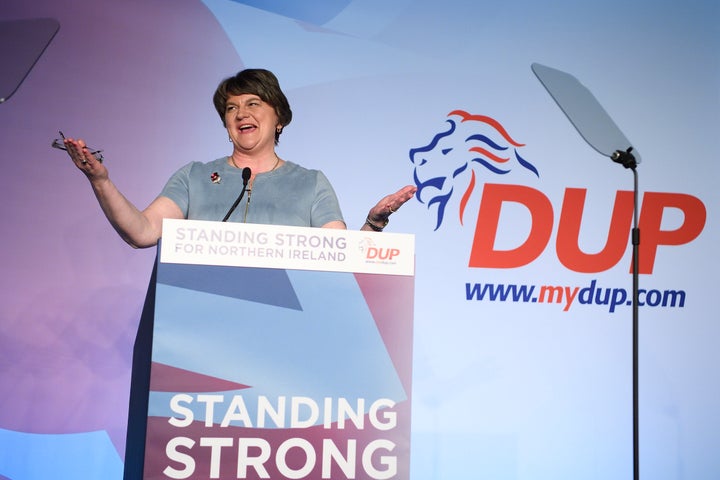 The DUP will continue to block Boris Johnson's Brexit deal until he gets further concessions from the EU, Arlene Foster has warned, saying the current agreement would take Northern Ireland in the "wrong direction".
Speaking to delegates at the party's conference on Saturday, DUP leader Foster said they would "not give support to the government when we believe they are fundamentally wrong".
"We will oppose them and we will use our votes to defeat them," she said.
"Let me say clearly from this platform today that we want to support a deal that works for the whole of the United Kingdom and which does not leave Northern Ireland behind."
The PM's current deal would be a blow for Northern Ireland's economy and would "weaken the foundations of this great United Kingdom", Foster continued.
"We have been clear and honest with the government throughout this process and we expect the same in return. The customs and consent arrangements must be revisited and a one-nation approach adopted."
Meanwhile, Foster used her speech to slam proposals for Stormont to give its consent for extending post-Brexit arrangements with a straight majority vote, instead of with the backing of a majority of unionists and a majority of nationalists.
"The one-sided approval mechanism for the Assembly takes no account of powersharing," she said.
"Indeed, it would lead to Sinn Fein, the SDLP and the Alliance Party ganging up to render unionist votes irrelevant. If you believe in the principles of powersharing then those principles must be enshrined in any deal."