Boris Johnson has confessed to having written an alternative pro-EU column for The Daily Telegraph at the same time as penning his piece backing 'Brexit'.

Many observers noted how his pro-Brexit stance contrasted with his previous comments, including telling fellow Tories he was "no Outer". They also noted that backing Leave would bode well for a future leadership bid.
On Newsnight last night, on the eve of polling day, Johnson confirmed a rumour that was swirled around Westminster that underlined his conflict.
"I'll tell you what the second article said. What it said was that, actually, irrespective of my objectives to the way the EU was going, in order to support my party and the Prime Minister it would be better to stay in. In the end that wasn't a good enough reason."
Reporter Michael Cockerell suggested that the 'In' column was a more convincing argument according to a source that had read it - something Johnson brushed off.
Even before Johnson's announcement at an impromptu press conference earlier this year, some made clear they thought he was not a true believer - including Tory MP Nicholas Soames, the grandson of Winston Churchill.
On more than one occasion, the Tory MP Johnson has said he supported staying In, and warned against the negative impacts of coming out.
Related
Before You Go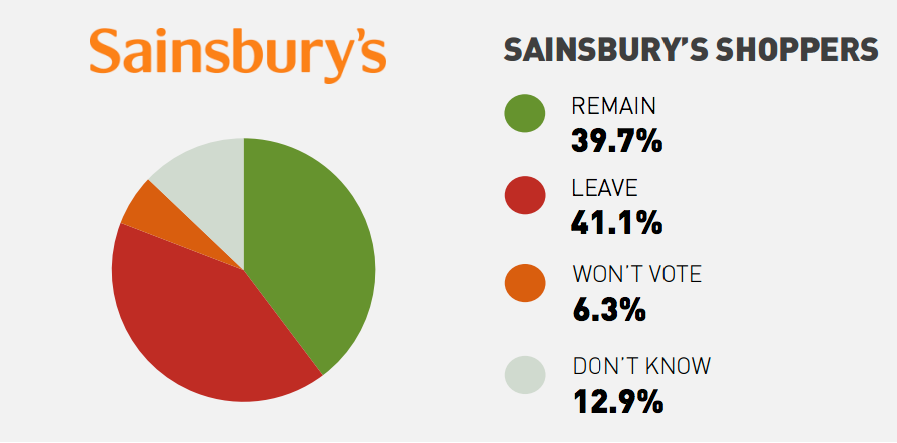 If you shop at these 5 supermarkets you're more likely to back Brexit