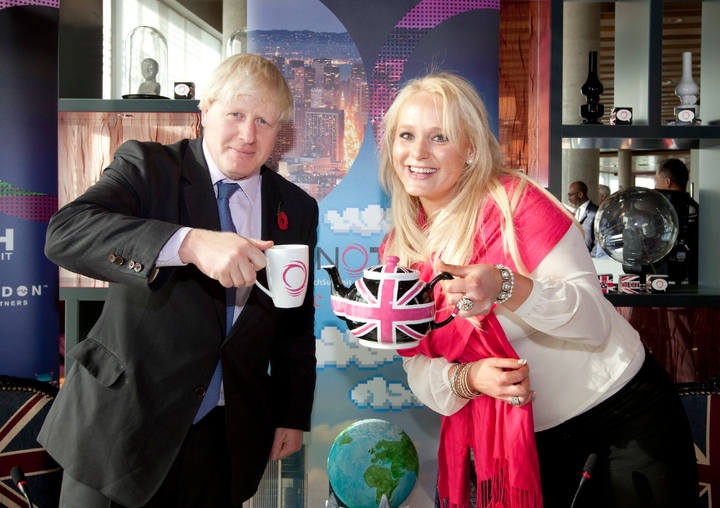 Boris Johnson has been referred to the police complaints body for England and Wales to assess whether he should face a criminal investigation over his links with businesswoman Jennifer Arcuri.
The referral regards reports that Jennifer Arcuri, an American who moved to London seven years ago, was given £126,000 in public money and was treated to privileged access to three foreign trade missions led by Johnson when he was Mayor of London.
The Independent Office for Police Conduct (IOPC) will now consider whether there are grounds to investigate Johnson for the criminal offence of misconduct in public office.
The Greater London Authority (GLA) said in a statement that the authority's monitoring officer had recorded a "conduct matter" against the prime minister over allegations the businesswoman Jennifer Arcuri received favourable treatment because of her friendship with him.
Johnson was accused in a newspaper investigation over the allocation of public money to the model turned technology entrepreneur.
He refused six times to comment directly on the allegations to journalists flying with him to the United Nations General Assembly in New York on Monday but, as the claims threatened to overshadow his talks, briefly expanded on his position later that day.
"Everything was done with complete propriety. Completely in the normal way," he said.
He added he was "very proud" of his time as mayor, citing his work "banging the drum" for the capital and the nation.
In a statement, the Greater London Authority (GLA) said on Friday: "A 'conduct matter' exists where there is information that indicates that a criminal offence may have been committed.
"It does not mean that this is proved in any way. The IOPC will now consider if it is necessary for the matter to be investigated."
The issue has been referred to the IOPC, which deals with complaints against police forces in England and Wales, because Johnson at the time held the post equivalent to a police and crime commissioner.
The Department for Digital, Culture, Media and Sport (DCMS) is also investigating the circumstances surrounding the grant.
Arcuri, 34, told the Sunday Times in a statement: "Any grants received by my companies and any trade mission I joined were purely in respect of my role as a legitimate businesswoman."
Johnson, who denies any wrongdoing, has previously said that he will co-operate with any investigation into his links with Arcuri by the London Assembly.