Coronavirus has changed everything. Make sense of it all with the Waugh Zone, our evening politics briefing. Sign up now.
A charity chief who went viral for his attack on Boris Johnson's "cowardly" criticism of care homes has hit out at Downing Street's "Trumpian" response and refusal to apologise.
Mark Adams, chief executive of Community Integrated Care (CIC), spoke out after No.10 tried to suggest the prime minister was not apportioning blame when he said "too many care homes didn't really follow the procedures in the way that they could have".
The charity boss, who oversees a workforce of 6,500 staff helping people with dementia and learning difficulties, blasted a string of government failures in the pandemic.
Its failed tracing app, money wasted on antibody tests and abortive attempts to get protective equipment from abroad were all proof of the shortcomings, as well as inadequate testing and care home guidance, he said.
And he warned that unless more funding and routine testing was made available, the UK would face more deaths in the likely second and subsequent waves of the pandemic.
The PM's spokesperson repeatedly refused to apologise for his remarks about care homes made on Monday, insisting instead that he was pointing out "nobody knew the correct procedures to put in place at the time, because the extent of asymptomatic transmission was not known".
Adams told HuffPost UK the PM's words were pretty clear, and it was no surprise that many in the care sector felt he was blaming them.
"Yesterday, he said it's become clear that some care providers failed because they failed to follow procedures. If you were saying that nobody knew the rules because they're asymptomatic, why would you say some have failed? And why would you say it's because they failed to follow procedures?
"The reality is, he dug himself into a hole, he went off piste and effectively got back to the office and everyone said 'you're going to have to bluff your way out of this'. And they are trying to do just that. It was either clumsy and cowardly or it was an insight as to what the prime minister truly thinks, and I'm not sure what's worse.
"But ultimately if they are thinking that blame sits with the care sector, when they have that whole litany of failure, then I think that you know you get your own house in order before you start throwing rocks."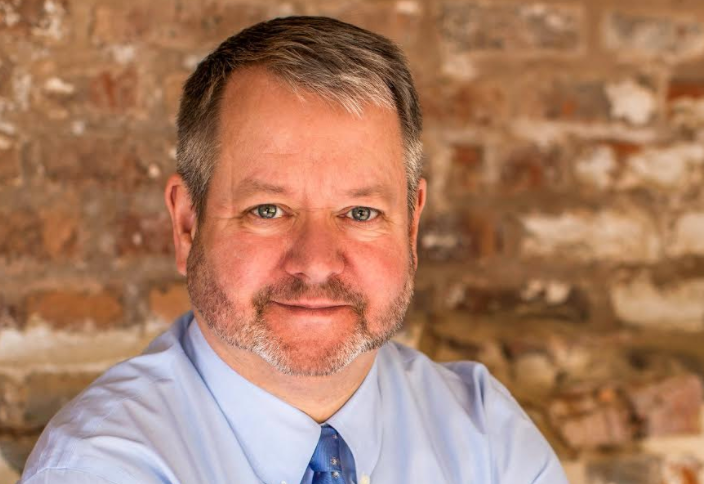 He added that the No.10 response echoed Donald Trump's denial of statements he himself had made, which were easily provable.
"I think we've had numerous examples of kind of Trumpian revisions of history. I mean it's normally been other ministers standing up at five o'clock patting themselves on the back for a job well done." he said.
"I mean, you know, people celebrating the hundred revisions to public health guidance, it is not great. People saying well we gave £3.2 billion to frontline social care but in reality, only a third of that has got through to frontline providers."
Johnson is sure to face fresh calls from Labour's Keir Starmer to make a public apology in prime minister's question time on Wednesday, and Adams said that he would at least gain some "respect" for doing so.
"The biggest issue here is we've had 1.6 million people that work in social care so often feeling like they're the Cinderella of the health and social care system, really feeling a very low level of self esteem, because people keep talking them down.
"And through this crisis they've suddenly been recognized for what they are incredibly important key workers, making brave decisions about the continuity of care for those in charge.
"And just as they're starting to feel that they can hold their head up high the prime minister potentially points the finger with an accusation about many deaths being attributed to them. So even if charitably the prime minister didn't intend to do this, I think the thing he should do is to say, if he was misinterpreted and in any way misconstrued, he gives a heartfelt apology."
But Adams said that that government action was more important than any expression of regret by Johnson.
"If they can get the funding sorted out, the testing sorted out, and help us on PPE, they can keep their apology. Obviously if they want to throw that in as well it would be great."
The care boss's remarks earlier on the BBC had gone viral on social media, but he said that the most gratifying reaction was from relatives who had got in touch to thank him for his passion. "This wasn't a vanity project. This was just something that needed to be said," he said, adding he considered himself to be "apolitical".
Adams said that although routine testing of care home staff and residents was finally underway, more frequent tests were needed. The government should also not just focus on the 450,000 people in care or nursing homes but the 850,000 people who receive care in sheltered housing or other support at home.
"There's been so many fundamental errors. On the one hand you watch Matt Hancock stand up and talk about a shiny new badge and talk about a ring of steel. And the reality is that the government was just concentrating on the NHS until the death toll got too high, and then they were playing catch up. And we've seen the consequences.
"What this crisis has shown us is that we have not got a system when it comes to social care. We have a patchwork quilt stitched together, which just about survived in the good times. And as soon as you have a crisis it rips apart."