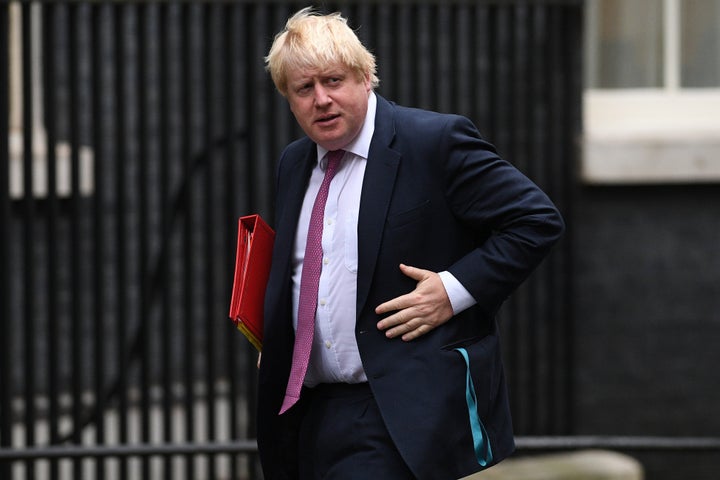 Boris Johnson has defended a pro-Remain column he drafted days before he publicly backed Leave, telling MPs it was in fact a "powerful case" for Brexit.
"One of the most powerful cases that could possibly have been made for Leave was to be found in that article I wrote for Remain", he said.
"Everybody who has read it has told me they emerged from it with a profound sense of obligation to leave the European Union."
In an article drafted in February, and now published by the Sunday Times, Johnson said Britain remaining in the EU would be a "boon for the world and for Europe".
Johnson has since said the piece was "semi-parodic" and that he was merely trying to make the "alternative case".
Johnson said last week that the UK could get a better trade deal than the single market membership, which he insisted had become an "increasingly useless" term.
But in his draft pro-Remain column he described the single market as "a market on our doorstep, ready for further exploitation by British firms".
"The membership fee seems rather small for all that access. Why are we so determined to turn our back on it?"
He also warned Brexit could lead to an economic shock, and the break-up of the UK.
"There are some big questions that the 'out' side need to answer. Almost everyone expects there to be some sort of economic shock as a result of a Brexit," he wrote
"There is the worry about Scotland, and the possibility that an English-only 'leave' vote could lead to the break-up of the union.
"There is the Putin factor: we don't want to do anything to encourage more shirtless swaggering from the Russian leader, not in the Middle East, not anywhere."
Johnson was challenged about the column by shadow Foreign Secretary Emily Thornberry during a foreign office debate in the Commons, in which he also tried out his Italian.
Related