Boris Johnson has come under renewed pressure over the plight of British mother Nazanin Zaghari-Ratcliffe after it emerged Iranian state TV framed his 'false' comment about her as a "confession".
The news report has prompted further calls for the foreign secretary to apologise and correct his comments, despite clarifying them with his Iranian counterpart earlier this week. The situation has also reignited calls for him to resign.
Johnson told a select committee last week that Nazanin Zaghari-Ratcliffe was training journalists - rather than being on holiday with her 22-month-old daughter Gabriella - when she was arrested and jailed in Iran 18 months ago.
The remark led to the 37-year-old making an unscheduled court appearance on Saturday where Johnson's comment was used as evidence against her on a fresh charge of propaganda against the regime.
On Tuesday Johnson stated that he "could have been clearer" and phoned his Iranian counterpart, Mohammad Javad Zarif, in attempt to clarify that his comments did not, as the Iranian Judiciary High Council for Human Rights suggested, "shed new light" on the case.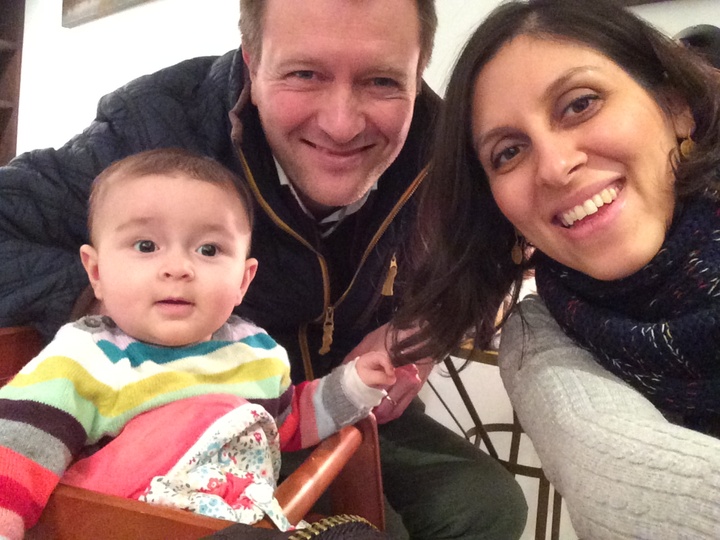 Johnson explained that he was trying to make the point that he disagreed with the Iranian view that training journalists was a crime, rather than suggesting that Zaghari-Ratcliffe had in fact done so: "The UK government has no doubt that she was on holiday in Iran when she was arrested," he told parliament.
On Wednesday evening a news bulletin aired on Iranian television referring to Johnson's earlier comments as evidence that Zaghari-Ratcliffe was conducting illegal affairs in Iran.
The programme, according to the Free Nazanin Campaign (FNC), used "the Foreign Secretary's words last week to discredit Nazanin and negate the efforts to release her", adding: "Assurances given this week do not look sufficient."
The Iranian judiciary's news website also carried a news article with the headline: "Spy or human rights activist". It said Johnson's remarks exposed the truth about Zaghari-Ratcliffe's time in Iran: "The Sun of truth will never remain hidden behind the cloud of lies," it stated.
Iran's state television channel, IRGC, featured an item on the case titled "Confession" in which they showed Johnson speaking in the commons and suggested "one sentence from him negated 18 months of campaigners attempts" to free her.
It also reiterated an IRGC statement from June last year that Zaghari-Ratcliff was in fact "one of the main network leaders of enemy organisations, directed and supported by media and spy services of foreign governments".
Part of the transcript of the five minute feature reads:

Just this one sentence from the Foreign Secretary was enough to deal a blow to all the attempts of the British media and authorities in the past few months [to exonerate Nazanin].

A crisis that has been created for the UK Foreign Secretary; certain individuals want him to resign; Mr Johnson said that when Nazanin was arrested last year she was busy training Iranian journalists. The gaffe that Boris Johnson made was one that the UK Government could not find any kind of cover for.

The unintended admission of Boris Johnson that Iranian journalists were being trained by Nazanin Zaghari Ratcliffe was a gaffe that the British Government could not find a cover for and the matter dragged on to the point of calls for his resignation.
The FNC said Zaghari-Ratcliffe's family had watched the reports with "growing horror" and "remain in a state of shock and disbelief".
"Following the news Nazanin's mother was too distressed to complete cooking the family meal, and was unable to speak to anyone for a number of hours. Gabriella, always alert to the mood, refused to eat what was put before her," a statement from the FNC reads.
Nazanin's family have sent the clip of the news report to the Iranian authorities asking for the British Embassy to issue a public statement in Farsi clarifying the facts.
Other Iranian media outlets covered the story in a similar way, with the IRINN posting a report headlined, 'Detention and trial of female spy in Iran', which said Johnson had "unwittingly confirmed" Tehran's claims Zaghari-Ratcliffe was doing the UK's bidding.
IRINN said that Johnson's original remarks and his subsequent apology and attempt at clarification showed that: ″Zaghari-Ratcliffe came to Iran on a British mission", adding: "Denying this fact will not reduce her crime."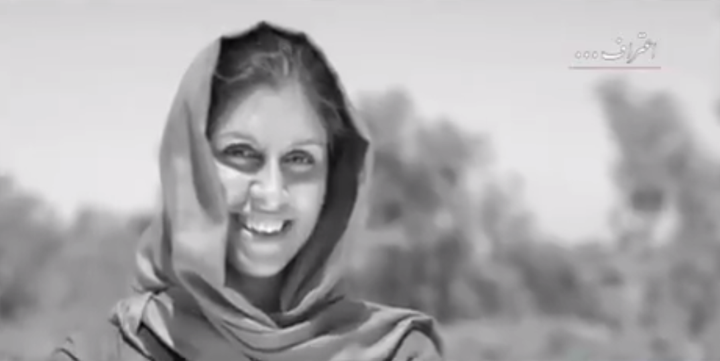 Labour MP Tulip Siddiq, who has been campaigning for Zaghari-Ratcliffe's release said on Twitter that Boris' "assurances" had clearly been "ignored" and further stated that his mistakes were not "funny".
Stella Creasy called the situation "sickening" and blamed Johnson for creating a "life and death" situation for Zaghari-Ratcliffe.
The Labour MP lambasted Prime Minister Theresa May for not making Johnson apologise for his error, but added: "A decent man would without asking."
There were also several calls for Johnson to resign.
Ratcliffe refused to be drawn into the row over whether Johnson should resign, instead challenging him to help reunite his family for Christmas.
"It's also not in Nazanin's interests to have the Foreign Secretary battling for his job. For me, the most important thing is that he's focused on bringing Nazanin home.
"And that all of his efforts and all of the efforts of the government, are focussed on exactly that: Doing what they can do, to pressure Iran, to release her."
Meanwhile, it has been reported that Johnson has agreed to meet with Ratcliffe in the "next few weeks".
Ratcliffe has indicated that he wants to travel to Iran with the foreign secretary to visit his wife in prison for the first time, but was unsure if his request would be accepted by the Foreign Office.
Earlier he complained that he had not been able to meet the foreign secretary since the ordeal began.
Ratcliffe earlier this week explained to HuffPost UK that his wife now faces a charge of propaganda against the regime and is being tried on "exactly the same evidence" that was used in her trail in August 2016.
He said the latest charge against his wife would make her a "repeat offender" and did not make sense. Zaghari-Ratcliffe was initially arrested in April 2016 as she was about to board a plane back to the UK from Iran. Her daughter is now living with her grandparents in the country.
"This is as illegal under Iranian law as it is in the UK. However, she is now threatened that her additional sentence will be doubled, since a repeat trial means she is now classed as a 'repeat offender'," Ratcliffe explained.
He added that the Iranian judiciary is "making it up as it goes along... but it is not trying to pretend a proper legal process is happening. It is political."
Appearing before the Foreign Affairs Committee last week, Johnson said: "When I look at what Nazanin Zaghari-Ratcliffe was doing, she was simply teaching people journalism, as I understand it.
"(Neither) Nazanin Zaghari-Ratcliffe nor her family has been informed about what crime she has actually committed. And that I find extraordinary, incredible."