Coronavirus has changed everything. Make sense of it all with the Waugh Zone, our evening politics briefing. Sign up now.
Boris Johnson has warned that the some of public may have to endure the "captivity" of a 14-day self-isolation under a new test-and-trace system for Covid-19.
The prime minister revealed to MPs that NHS England's long-awaited new programme will go live from Thursday at 9am, declaring that it would be an essential condition ending the national lockdown.
Johnson also signalled what appeared to be the main defence he will use in any public inquiry into UK coronavirus deaths, effectively blaming previous Labour and Tory governments for not getting a proper test-and-trace capacity in place for a pandemic.
How does it work?
Under the new NHS Test and Trace system, individuals will be one phone call away from being told to self-isolate for up to a fortnight if a new army of 25,000 tracers identify them as having had "close contact" with others who have tested positive for the virus.
"Close contact" is defined as being within two metres of someone for more than 15 minutes without any protection such as a plastic screen or protective equipment.
NHS contact tracers or local public health teams will ask anyone who tests postiive for Covid-19 to share details of the people they have been in close contact with and places they have visited.
The "detective" team then emails or texts those close contacts, telling them they must stay home for 14 days even if they have no symptoms, to avoid unknowingly spreading the virus.
From Thursday, those who believe they have symptoms can book a test at nhs.uk/coronavirus or by calling a new national helpline number, 119.
The scheme will be voluntary at first, but health secretary Matt Hancock is holding in reserve powers to force the public to comply if there is a danger of fresh outbreaks of the pandemic.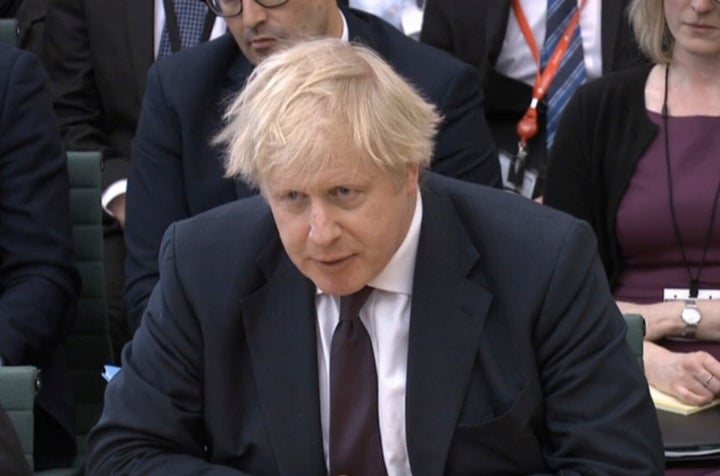 Hancock confirmed for the first time that the new system would allow England to "move away from a national lockdown" within "coming weeks" and instead have a network of local lockdowns instead.
He even raised the prospect of it paving the way for people to do things "like seeing friends and family, booking a holiday or getting a haircut".
"In the coming weeks, we will gradually and very carefully move away from a lockdown that is national in scope, blanket in application, and we will start moving towards a system that is much more targeted in scope and focuses local action on tackling local flare-ups."
'It is a huge imposition'
Appearing before the Commons liaison committee, where he again defended his chief aide Dominic Cummings for breaching self-isolation rules, Johnson admitted the extra restriction would be difficult for some people.
"People will say this is a grave imposition. It is a huge imposition but it will be on a very small minority of the population," he said.
"But I would just say to people it is worth it because that is the tool other countries have used to unlock the prison to make sure we can go forward.
"That captivity for a tiny minority for only a short time will allow us gradually to release 66m people from the current situation."
Johnson added that if people are asymptomatic they will have to stay at home for 14 days. Those with symptoms will be allowed a test to see if they actually have the virus and then face a shorter period of self-quarantine of just seven days.
"This is a pretty big change. People will say: 'Hang on a mo, you are telling me if someone from NHS Test and Trace contacts me and says I'm a contact of somebody who has coronavirus, I've got to self-isolate for 14 days?' I'm afraid the answer to that is yes.
"If you are contacted by an NHS tracer and you've been told you have been for more than 15 minutes less than two metres away from someone who has tested positive for coronavirus, then you should self-isolate.
"If people don't, we will consider bringing in financial sanctions, fines."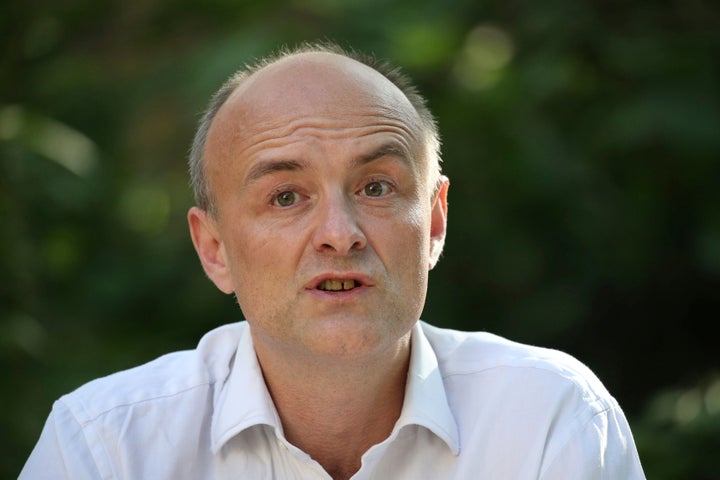 He added that the government would be "relying on people's public spiritedness". "We are relying very much on the common sense of the public to recognise the extreme seriousness of this. This is our way out," he said.
What about Cummings?
Labour's Meg Hillier asked Johnson why his "Stay At Home" messaging was "so unclear" that only his chief aide did the right thing while the public did not understand the restrictions.
The PM replied: "No, Meg, I think the message during lockdown was very clear and people who had the virus, including my adviser, isolated for 14 days, people stayed at home."
Former TalkTalk phone company boss Baroness Harding, who is leading the NHS Test and Trace scheme, refused to be drawn on the issue of Cummings' conduct.
"I'm not going to get drawn into any individual. This is about how 60m of us behave, not about one person. I have great faith in the overall good nature of the great British public."
Why are we only launching this now?
Pressed by former health secretary Jeremy Hunt on why the UK was only now getting a proper test-and-trace system in place, Johnson appeared to follow Donald Trump's tactic of blaming his predecessor for record number of deaths.
"To be absolutely blunt, we didn't have the enzymes, we didn't have the test kits, we just didn't have the volume, nor did we have enough experienced trackers ready to mount the kind of operation they did in some other East Asian countries, for instance.
"And I think the brutal reality is this country didn't learn the lessons of Sars [Severe Acute Respiratory Syndrome] or Mers [Middle Eastern Respiratory Syndrome] and we didn't have a test operation ready to go on the scale that we needed."
The Sars outbreak occured in 2002 to 2004 while Tony Blair was PM, while Mers took off in 2013 to 2014, when David Cameron was in No.10.
NHS Test and Trace is seen by Downing Street as a key prerequisite for ending the nationwide lockdown that has existed since March 23. It will allow instead a series of local lockdowns in areas where outbreaks flare up.
Countries like South Korea managed to keep their coronavirus deaths to very low numbers by implementing a successful mass programme of testing and then tracing and isolating everyone in contact with those who contract the virus.
Johnson will formally review the lockdown on Thursday and assess whether scientific evidence supports his plan to ease restrictions from June 1, including the first reopening of primary schools.
No.10 said it remains confident of hitting the PM's 200,000 "ambition" for testing capacity by Monday. Capacity saw a big jump to 154,120 in the 24 hours up to 9am on Tuesday.
Will it work?
The test-and-trace system will aim to get its test results within 24 hours for every case, allowing for speedy contact to then be made with those who have been in close contact.
The separate NHSX app, which is meant to supplement the system by allowing the public to use their smartphones to identify people near them with the virus, will not be ready in time for the launch on Thursday.
But local councils have complained in recent weeks about being not fully included in the plans, particularly given their environmental health officers' experience in tracking and tracing in the past.
Local Public Health England officials are expected to decide how far to impose quarantines if there are outbreak in individual schools or workplaces.
NHS Providers chief Chris Hopson said he feared that the local infrastructure needed for the national scheme was "simply not going to be in place".
"In our view, it is really not helpful to argue that there will be world-class test and trace facilities on June 1 when local authorities only got to start working on the plans five days ago," Hopson said.
Government officials counter that £300m extra funding has been made available to town halls to help staff the programme.
Hopson told BBC Radio 4's World at One programme that NHS chief executives "are really nervous" about the way the PM's aide Dominic Cummings had affected public support for the social distancing.
"Over the last four days [...] those guidelines, the credibility of those guidelines, the trust and confidence in them, seems to have been significantly dented," he said, pointing to a YouGov poll showing 70% of the public would think twice about cooperating with new restrictions.