Pub landlords may be able to demand proof of a Covid vaccine from punters, Boris Johnson has suggested.
The prime minister said it may be left "up to individual publicans" whether they ask customers for proof they have had a jab before entrance.
Pubs will be able to reopen more fully in a later stage of the plan, but not before May 17 and only provided they follow social distancing guideline in place at the time.
Now, speaking to MPs on the Commons' liaison committee, the prime minister has suggested vaccine passports could play a role in the reopening of hospitality.
Asked if such a Covid certificate could be required for pubs, Johnson said the "basic concept of a vaccine certification should not be totally alien to us", and added: "I think that that's the kind of thing – it may be up to individual publicans, it may be up to the landlord."
He told the committee the public had been "thinking very deeply" about such issues.
"My impression is that there is a huge wisdom in the public's feeling about this," he said.
"People, human beings, instinctively recognise when something is dangerous and nasty to them, and they can see that Covid is collectively a threat and they want us as their government, and me as the prime minister to take all the actions I can to protect them."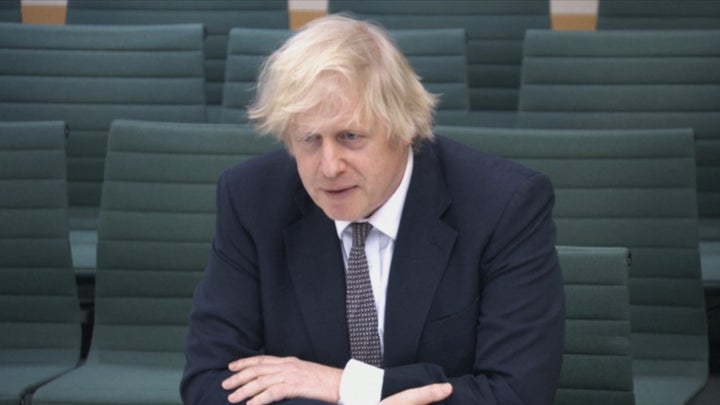 Hospitality leaders have stressed repeatedly that Covid curbs have been tough for the sector, with thousands of jobs lost and pubs closed.
Johnson is under pressure not to stick to the dates in his unlock plan. Some of his Tory backbenchers believe, with case numbers and deaths falling, that ministers should reopen parts of the economy sooner.
Amid reports that the virus is resurgent on mainland Europe, Johnson also indicated tougher curbs could be placed on movement from France due to concerns about importing new variants.
Under questioning from home affairs committee chairwoman Yvette Cooper, Mr Johnson said there were currently exemptions for hauliers "the people involved in bringing in, for instance, medicines or food to the UK" and then quickly return to France.
"There is an issue about whether we decide to apply more stringent measures to them, with the delays that that would entail and the knock-on effects that would entail.
"We are certainly looking at that but people should be under no illusions that it would have consequences."