Boris Johnson has heaped praise on his Turkish-built washing machine after the country's prime minister warned that the Foreign Secretary needed to make amends after penning a rude poem about its head of state.
Johnson used his first official visit to the nation to enthuse about the "beautiful, very well-functioning Turkish washing machine" he has in London.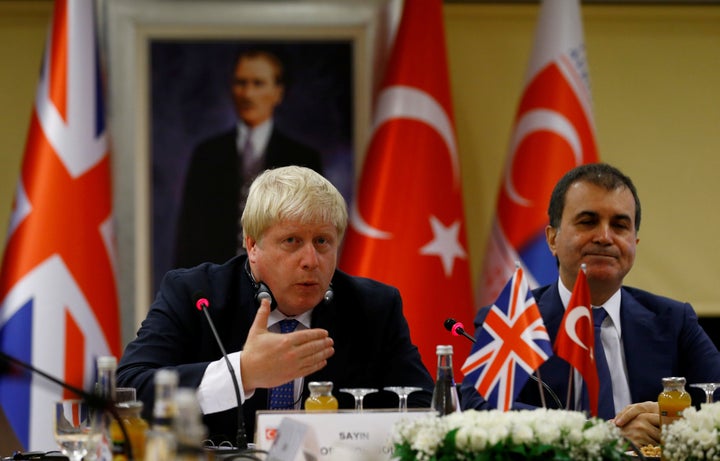 Johnson hit on the novel "washing machine diplomacy" agenda as he talked up the trade links between the UK and Turkey.
"We are lucky in the United Kingdom to be one of the biggest recipients of Turkish goods. I am certainly the proud possessor of a beautiful, very well-functioning Turkish washing machine, like so many other people in my country," Johnson said at a joint press conference with Turkish EU affairs minister, Omer Celik.
Johnson, who has Turkish ancestry and is meeting president Erdogan on Tuesday, was awarded a £1,000 prize by the Spectator in May for winning the magazine's competition to write the most offensive poem possible about the key regional power broker.
The limerick read: "There was a young fellow from Ankara. Who was a terrific wankerer. Till he sowed his wild oats. With the help of a goat. But he didn't even stop to thankera."
After Prime Minister Theresa May surprised the diplomatic world by appointing Johnson Foreign Secretary in July, Turkish prime minister Binali Yildirim said he needed to "make it up" with the Turks.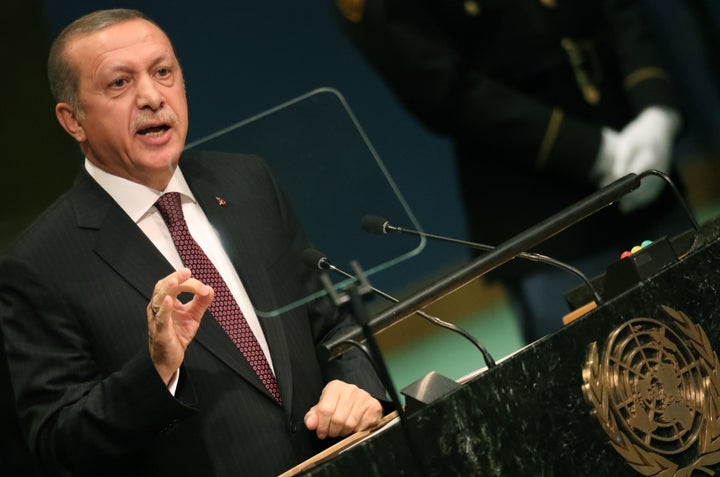 "May God help him and reform him. And I hope he won't make any more mistakes and tries to make it up with the Turks," Yildirim told the BBC.
Asked at a joint press conference with Turkish foreign minister Mevlut Cavusoglu whether the offensive poem had been raised during his visit, Johnson said: "That has not come up at all."
Johnson said he wanted to forge a "jumbo" trade deal with Turkey after Britain exits the EU.
Johnson said: "What I hope for is a jumbo free trade deal between the United Kingdom and Turkey. We are leaving the EU, but we are not leaving Europe."
Earlier this week residents in Kalfat, in the heart of Anatolia, pledged to sacrifice a sheep in honour of "our Boris", the Middle East Eye reported.
The Eye reported that Kalfat, in Cankiri province, was the ancestral homeland of Johnson's paternal great-grandfather, Ali Kemal, and that residents of the village take immense pride in the political achievements of someone they consider one of their own.