A mum's quick reactions saved her toddler from falling nine feet into a flooded sewage drain when a manhole collapsed under him.
Jesse Sealey, two, only avoided dropping down the nine-foot hole because he stuck out his arm and caught hold of the edge.
His mum Kirsty Sealey, 28, from Essex, frantically grabbed him and pulled him out.
Jesse was sick and suffered cuts and bruises. He was taken to hospital for a precautionary tetanus jab.
"He could have died, it was absolutely horrifying," Sealey said.
"It was so lucky that I was right behind him but I had to fish him out then I laid him down to try and get the water off him and he started throwing up."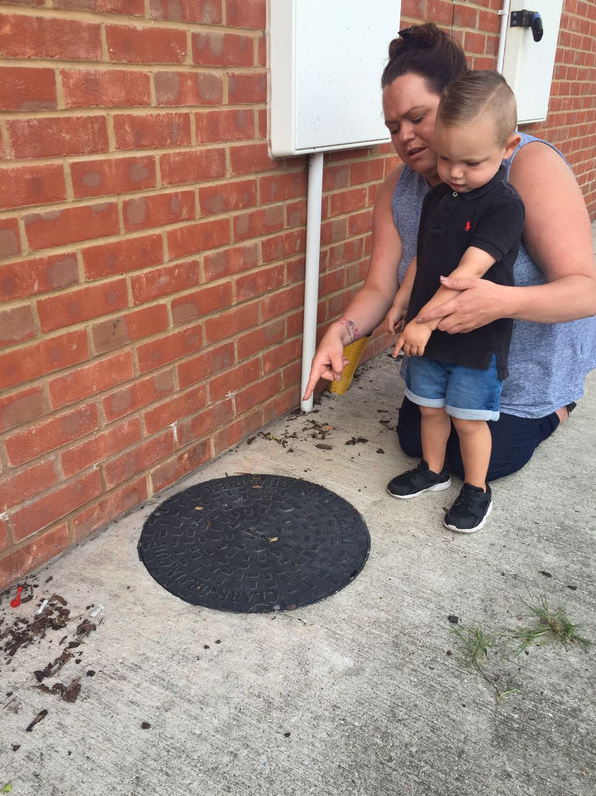 Sealey explained she was walking home from local shops with Jesse and her daughter Tala, five, when the cover gave way.
She believed the edges around it had eroded during recent flooding.
"It just collapsed," she explained. "There is a nine foot drop down underneath it.
"It was terrifying, really horrible. It really upset him and scared him and me.
"Anyone could have fallen down that shaft if they had stepped on it, or someone could have broken their leg or become seriously injured if it had collapsed on them.
"He was very, very lucky. It was disgraceful how it was left.
"Now when we go out together and he sees the manhole he points at it and doesn't like it, I basically have to drag him past is as he is scared."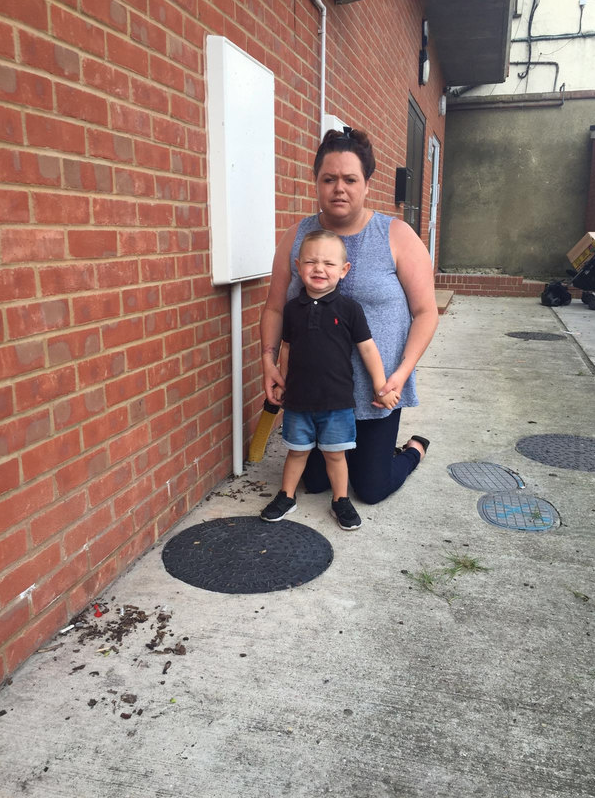 The mother reported the fault to Anglian Water, who have since fixed the cover, but she said it should never have been able to happen.
"They should be checking the manhole covers regularly," she added, "Especially when it has rained heavily.
"I would never forgive myself if it happened to someone else.
"It is disgraceful that this was able to happen."
An Anglian Water spokesman said: "Our teams attended Futherwick Road following reports of a damaged manhole cover.
"The cover was secured as quickly as possible and we are currently investigating the incident thoroughly."