A five-year-old boy has a condition that causes his skin to grow at ten times the normal rate, leaving him at risk of a life-threatening infection.
Evan Fasciano, from Connecticut, was born with Harlequin Ichthyosis, a genetic disorder, which causes babies to be born with very hard, thick skin covering most of their bodies.
Evan has to have two baths a day so his mum, De De Fasciano, 33, can scrub off the excess skin.
"We're very strict with Evan's skin management, so we try to keep him scale-free, and because of that his scales tend to be very thin so they're easier to get off," Mrs Fasciano said.
"If we didn't bathe him twice a day then the scales would get much thicker, much faster and it would be harder to get off."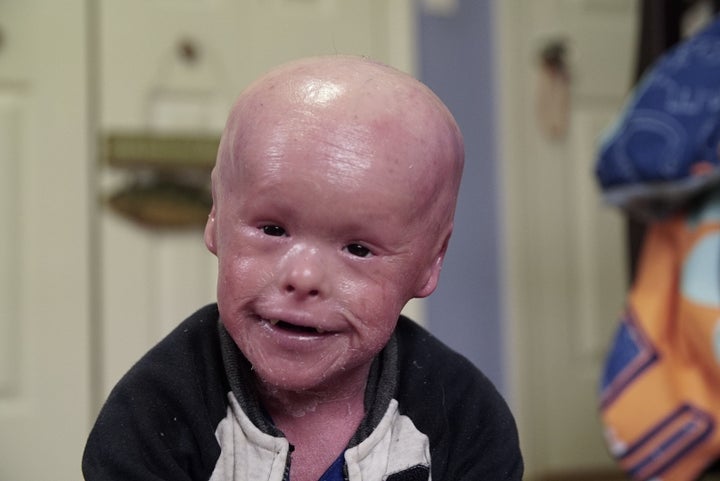 Delivered nine weeks early by emergency caesarean, Evan wasn't able to leave hospital for a couple of months because of the severity of his condition.
Mrs Fasciano and her husband Joe Fasciano first learned of Evan's diagnosis just two days before he was born.
"When Evan was first born he didn't look like a baby you would picture," she said.
"Obviously, his skin was very thick and he didn't actually open his eyes for the first couple of weeks.
"He spent two months in newborn ICU."
Doctors warned the parents that currently there is no cure for Harlequin Ichthyosis and many babies born with the condition don't survive.
Mr Fasciano added: "We both knew he was going to be a strong little guy and that he would make it through anything."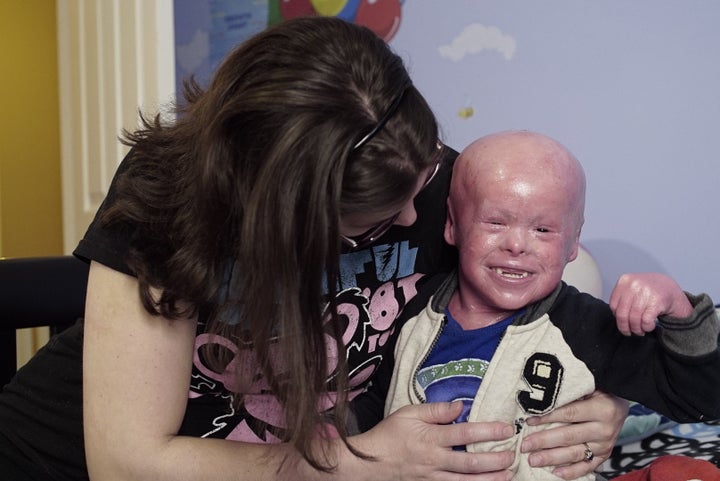 Every day after bath time, Mr and Mrs Fasciano cover Evan in two kinds of cream to moisturise and protect his skin from getting too dry.
"He needs to be coated with a moisturising treatment to keep his skin moist and protect it from cracking or ripping," she said. "He's usually very giggly and happy when he gets Aquaphor [a cream for dry, cracked skin]."
Evan's skin's fast growth rate means his body burns calories at a much quicker rate than normal.
Because his skin dries out so quickly, Evan is also constantly at risk of dehydration, suffering from seizures and sunstroke.
"Overheating is a very scary health complication," Mrs Fasciano said. "He can't sweat so he can overheat very easily.
"We're constantly pushing fluids and food as much as we can just to keep him up on the calorie intake."
The skin around Evan's eyes is so tight, it can be difficult to close his eyes without careful attention.
"He rarely complains about anything," added his mum. "I don't know if I could say the same if I was in his position."
Evan also has issues with his motor skills, meaning he has to be strapped into a special walking frame to move around.
His younger brother, 19-month-old Cenzo, doesn't suffer from the same condition and recently learned to walk.
"When his little brother started walking he said 'good job'," Mrs Fasciano said.
"He was very proud of him and never seemed to be jealous."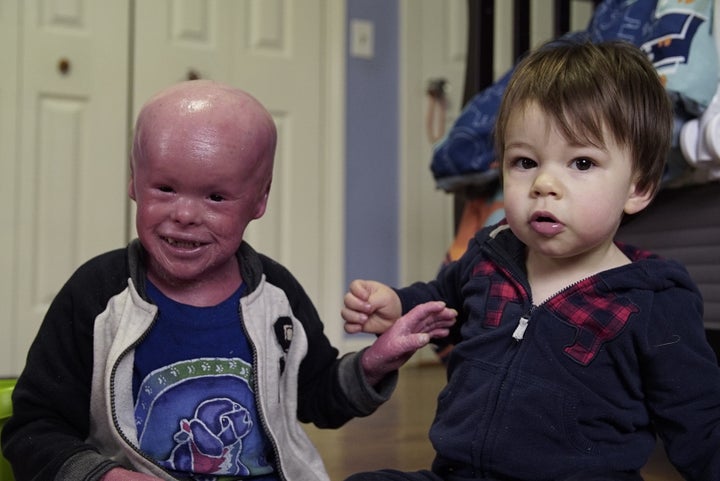 Mrs Faciano describes Evan as a "lively, happy child", who is "incredibly popular" at school.
The mum has gone into Evan's class to teach the other children about his condition and Evan is always at the front of the class to help her out.
"He is pretty much known as the rock star in his school," Mrs Fasciano said.
"Everybody waves to him. He doesn't put his hand down when he is walking in the hallway because he just has to wave and say hello to everybody, so we've been very fortunate."
Mr Fasciano said Evan is sometimes the subject of hurtful looks and comments from strangers in public.
"Sure people stare at Evan," he explained.
"People that don't know him will do a double take so we're encouraging him to make sure that he says hello to everyone who does.
"There have been incidents when people have made bad comments and you do your best to stay positive.
"I want Evan to be somebody that people can look up to; somebody that they can say: 'Wow he's got a lot of challenges, his appearance isn't the same but he can teach people a lot of things'."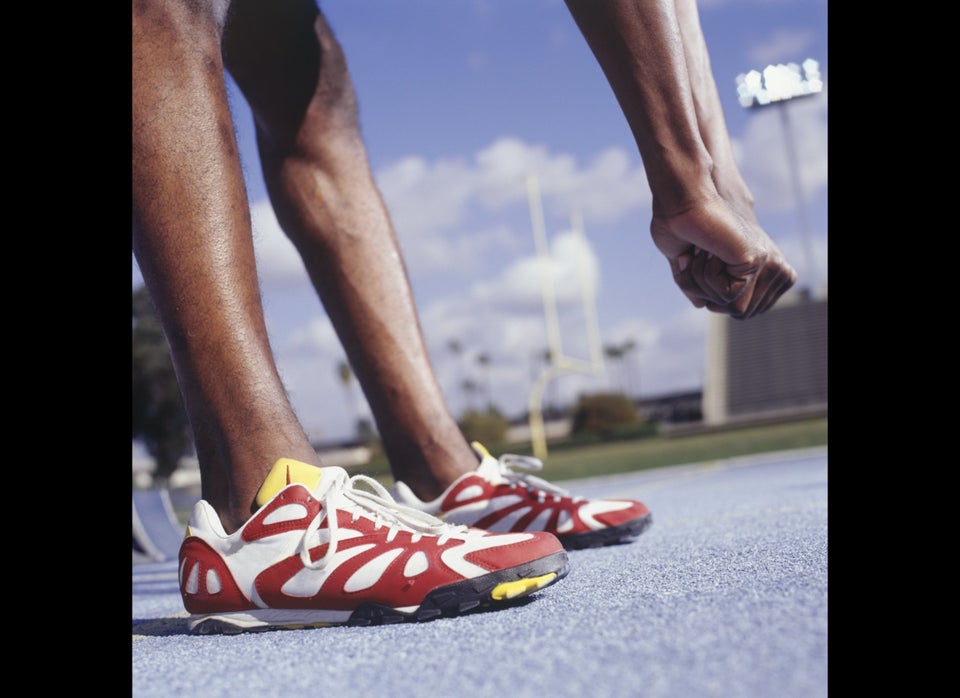 21 Rare Diseases