A mother who developed breast cancer during pregnancy posed for a powerful photoshoot to raise awareness of the strength exhibited by mums-to-be with the condition.
When Kimi Maxwell, from Australia, was pregnant with her second child in 2013, she was diagnosed with breast cancer and underwent a double mastectomy.
Maxwell decided to pose topless for a photoshoot with photographer Nikki Fisher Holmes to celebrate surviving cancer.
Holmes has shared the photos, three years on, to highlight Maxwell's brave journey.
"Kimi bravely battled breast cancer whilst also being pregnant. She did the shoot and bared all to raise awareness."
Holmes, who now runs a business creating memorial portraits, said she is donating money from each sale to breast cancer research in the month of November.
"Kimi's goal was to raise awareness and she certainly succeeded in that with the photos being shared around the world, I was really proud of her and honoured to play a part in that."
Maxwell has now almost finished having reconstructive surgery and is in remission.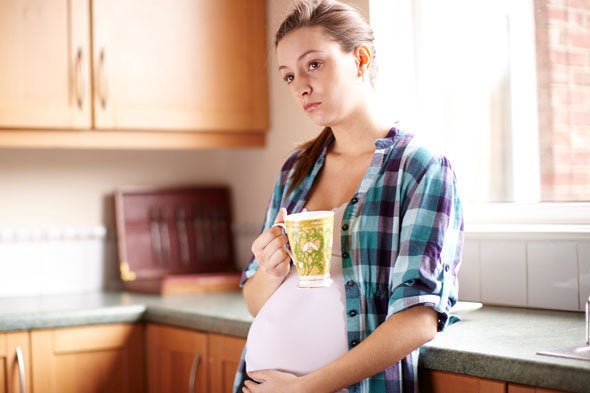 Pregnancy worries and words of comfort