Brexit took a major step forward tonight in the House of Commons as MPs voted overwhelmingly to kickstart the process to leave the European Union.
MPs voted in favour of the EU (Notification of Withdrawal) Bill in the Commons at third reading by 494 to 122, a government majority of 372.
When passed after it goes through the House of Lords, the legislation will give Theresa May the authority to trigger Article 50 and begin the Brexit negotiations with Brussels.
Labour MPs, the majority of whom campaigned for a Remain vote in the referendum, have agonised over the Brexit votes in parliament.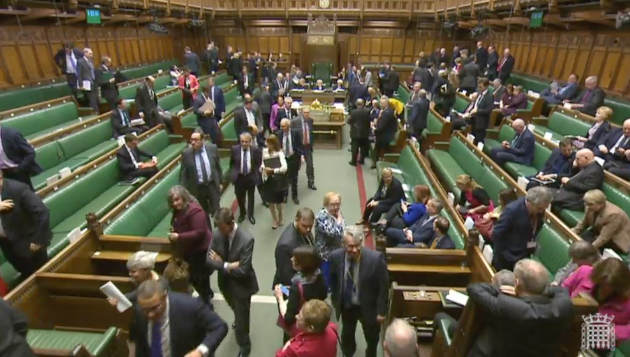 Lewis's resignation brings to four the total of shadow cabinet ministers who have quit over Brexit following Jo Stevens, Rachael Maskell and Dawn Butler last week, who have not yet been replaced.
Lewis said he was quitting ahead of the vote, saying:
"When I became the MP for Norwich South, I promised my constituents I would be 'Norwich's voice in Westminster, not Westminster's voice in Norwich'. I therefore cannot, in all good conscience, vote for something I believe will ultimately harm the city I have the honour to represent, love and call home.

"It is therefore with a heavy heart that I have decided to resign from the shadow cabinet.

"It has been a privilege to work with Jeremy Corbyn and be part of the shadow cabinet. I will continue to support our party and our leader from the back benches to the very best of my ability."