1) Who Among Us Hasn't Put Off Making That Big Decision Until The Last Minute?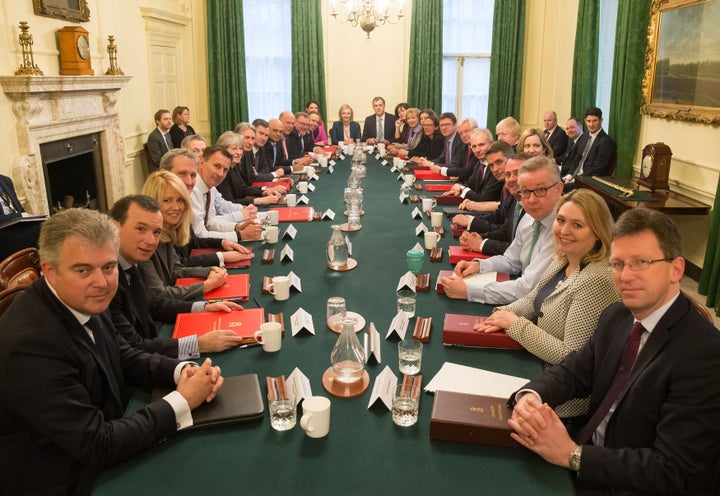 After arguments about the customs union, a customs union, a customs arrangement or a customs partnership, Theresa May gathered her Cabinet wise-heads into Downing Street this week for a chat about what the UK wants from Brexit.
Of the eleven members of the committee, seven campaigned for Remain in the 2016 EU referendum: Northern Ireland Secretary Karen Bradley; Business Secretary Greg Clark; Defence Secretary Gavin Williamson; Cabinet Office Minister David Lidington; Chancellor Philip Hammond; Home Secretary Amber Rudd; and Prime Minister Theresa May.
The four members who backed Leave are International Trade Secretary Liam Fox; Foreign Secretary Boris Johnson; Brexit Secretary David Davis; and Environment Secretary Michael Gove.
The first meeting on Wednesday focused on Northern Ireland and immigration, but far from leading to a breakout of unity which Rudd had promised at the weekend, differences were entrenched.
Thursday's meeting was still going on as this Briefing was put together, but given the lack of movement from the two camps on Wednesday it would be a huge surprise if peace breaks out and a coherent and unified Brexit position is arrived at.
One man who is hoping to heal divisions is Boris Johnson.
The Foreign Secretary is due to give a speech on Brexit on Valentine's Day. One Government insider who claims to have seen the speech told me it will "set pulses racing."
They added: "It's trying to address why so many Remainers' hearts are scarred by leaving."
No word on what the backdrop for the speech will be, but that bus went down so well before…
2) Taking Back Control Sure Does Seem Like Giving A Lot Away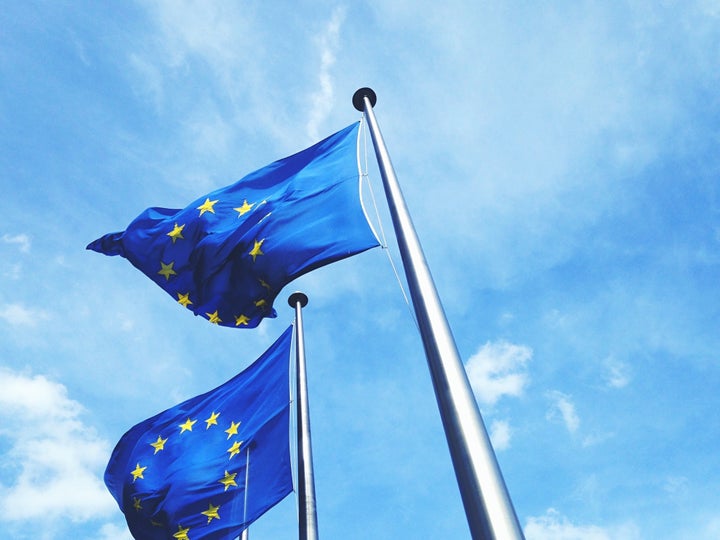 If there is one thing Brussels is good at, it's winding up Britain's eurosceptics.
As thirty or so members of the Tory European Research Committee gathered in Committee Room 11 on Tuesday evening, The Guardian and other outlets were reporting on an EU plan to dish out snap punishments to the UK during the transition period.
According to a leaked report, the EU wants to avoid the lengthy process of dragging the UK in front of the European Court of Justice if Brussels feels it has broken the rules of agreement.
Punishments that could be doled out by the EU include penalising trade tariffs, the introduction of lengthy customs checks at borders and even the grounding of European-bound flights from Britain in an instant.
The five-page draft document, which was circulated among diplomats from the EU27 on Tuesday, also aims to restrict the UK's global activities during the transition period. It argues that anything the UK does which undermines the EU in institutions in which both are members – such as the G7 or United Nations – should be banned.
After ERG leader Jacob Rees-Mogg emerged from the group's meeting on Tuesday, he delivered his verdict on the plan.
"I don't want us to accept the ECJ in the implementation/transition period anyway, but if we do, they must as well.
"To say: 'We can have extraordinary powers to do what we like, when we like it' seems to be against the rule of law and therefore against the EU's own Charter of Fundamental Rights."
Another row is brewing for Theresa May over the transition period.
3) Places Left Exposed To Economic Shifts Likely To Be Left Exposed by An Economic Shift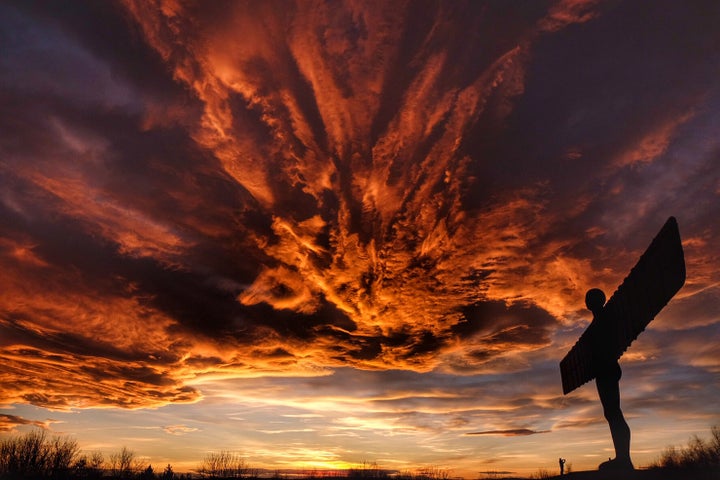 A "no deal' Brexit will hold back the North East of England's economy by 16%, the Government's own analysis reveals as it lays bare how the north, Midlands and Northern Ireland would be worst affected by quitting the EU.
Sky News and the BBC both published details this week from the controversial leaked Brexit impact assessment, and it makes grim reading for every region and country that makes up the UK.
The report sets out how much more slowly the economy of each area would grow outside the EU.
The North East, which overwhelmingly voted Leave in the referendum, would suffer the most harm, according to the forecast.
Over 15 years, economic growth would be lower by 3% if the UK stayed in the single market, down 11% if the country got a free trade agreement with the EU, and 16% worse off under 'no deal' World Trade Organisation terms.
The GDP of the West Midlands would be hit by 13%, and both the North West and Northern Ireland by 12%, under 'no deal'. By contrast, London would only be affected by 3.5% under the worst-case scenario.
Meanwhile, Sky News also obtained official estimates of the potential impact of non-tariff barriers – such as extra red tape, customs checks and rules of origin regulations – on various economic sectors.
The motor industry faces cost increases of between 5% and 13%, while the retail and wholesale industry could see costs rise by between 7% and 20%.
The economically important financial services sector stands to suffer a 5% to 10% cost increase, but construction faces no extra costs.
4) The Government Needs To Spend Even More Time And Energy On Brexit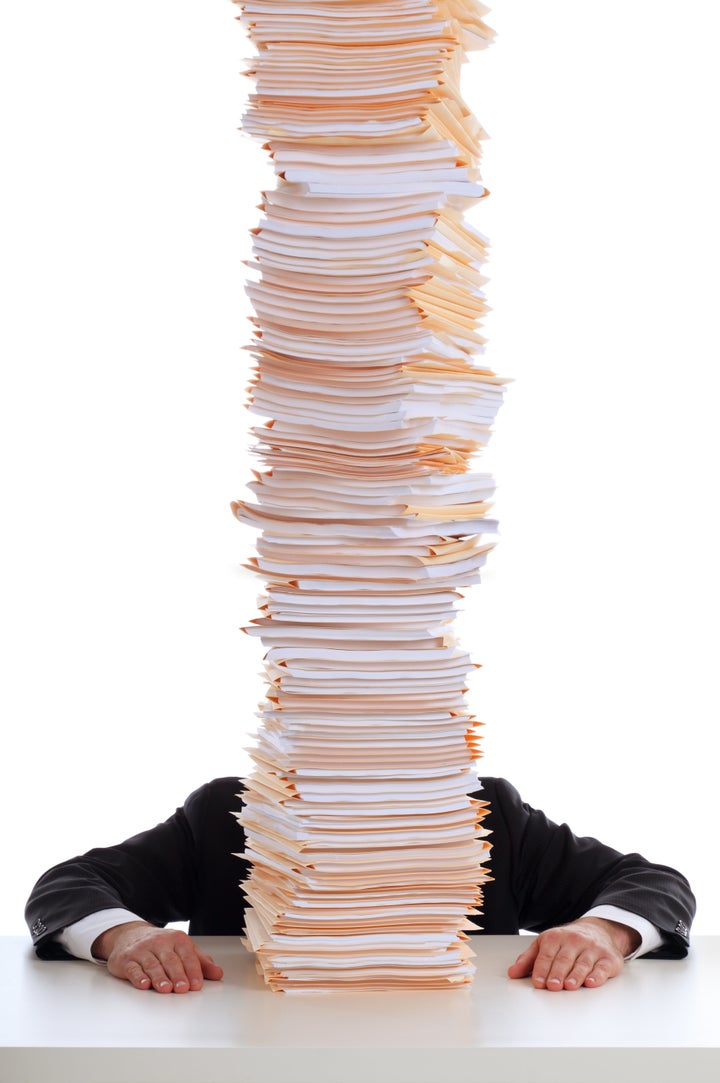 Whitehall departments must cut back on other projects and prioritise EU withdrawal as a matter of urgency, the Public Accounts Committee said, adding: "(The) real world will not wait for the Government to get its house in order."
The committee's deputy chairman, Leave-backing Tory MP Sir Geoffrey Clifton-Brown, went on to warn Brexit was "a byzantinely complicated task with the potential to become a damaging and unmanageable muddle".
With barely a year to go before Brexit day in March 2019, the committee said departments lack "the technical, project or senior leadership capacity for Brexit alongside all their other planned activity".
Urgent action is needed to recruit staff, streamline decision-making and cut back on other commitments, MPs added.
David Davis's Department for Exiting the EU (DExEU) has identified 313 separate "workstreams" and has focused on ensuring plans to deal with them are "up to scratch", the report said.
But DExEU's top civil servant, permanent secretary Philip Rycroft, told the committee in December that there was "a long road to go" to turn some of the plans into reality.
By way of comparison, the equivalent American body, the United States International Trade Commission, has 360 employees and 377 work for the Directorate-General for Trade at the European Commission.
The claim that more Government time and energy needs to be poured into Brexit will dismay many Tory backbenchers. One MP I spoke to this week was banging a table in frustration as he set out where the Government needs to be focusing its attention - with housing and transport getting plenty of mentions.
5) The Remainers Remain The Same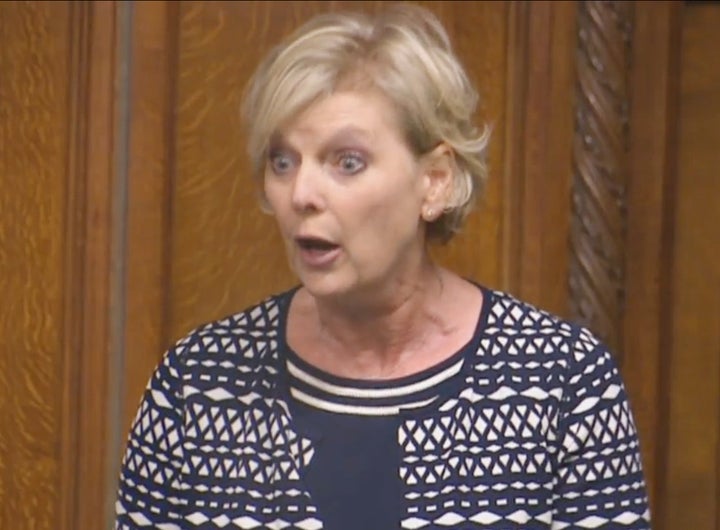 And what of the Remainers?
Tory MP Anna Soubry generated headlines this week when she said Jacob Rees-Mogg and other hardline Brexiteers should be "slung" out of the party.
She added: "Something is going to have to give because if it doesn't not only will we get Jacob Rees Mogg as our prime minister we will get a devastating hard Brexit which will cause huge damage to our economy for generations to come. And I am not prepared to sit by any longer and put up with this nonsense."
Chuka Umunna, the leading Labour remainer, announced last week numerous anti-Brexit groups have got together under an umbrella organisation known as the "Grassroots Coordination Group."
Not the most catchy name.
Adam Payne from Business Insider has written a good profile of the group and its plans, but it takes no more than a quick glance to see that some of those involved are the same as those involved in the lackluster Stronger In campaign – notably former adviser to Nick Clegg, James McGrory.
Having served as Chief Campaign Spokesman for Stronger In, McGrory is now Executive Director of Open Britain.
In January 2017 he acknowledged some of the failings of the official Remain campaign, saying: "At times it was like bringing a spoon to a knife fight, and in politics that's never a good place to be."
Yet some in the Remain camp feel like lessons have not yet been learned.
One former Stronger In staffer told me: "It does seem strange that the people who were unable to keep us in the EU believe they are now the best people to lead the campaign to reverse Brexit. All of us who lost have had a period of self-reflection – I wonder if those at top of the tree have."
Don't Get Angry, Get Blogging…
At HuffPost we love a good blog, and here are the finest Brexit-penned entries from this week. Have a read, and if any of them provoke an urge in you to speak your brain, send a blog to ukblogteam@huffingtonpost.com and you could find yourself in this very newsletter.
Steven Woolfe on how remainers are speaking with 'one voice' - and leavers must do the same
David Goodhart on why Brexit must bring an end to free movement
Lord McNally on the "dysfunctional, leaderless" government steering us to a bleak Brexit
Victor Seidler on why the Brexit vote was a "scream of protest" against the rich's hijacking of democracy
What do you want to know about Brexit?
Here at HuffPost UK we are striving to make sure we report on the issues you care about - and Brexit is no different. That's why we've created a special Facebook group for you to take part in. We'll use the group to get discussions going, answer your questions and make sure you're getting the best Brexit news from HuffPost UK and beyond. Membership is limited to 500 people, and you'll need to answer a few simple questions when you sign up. Join the group by clicking here.