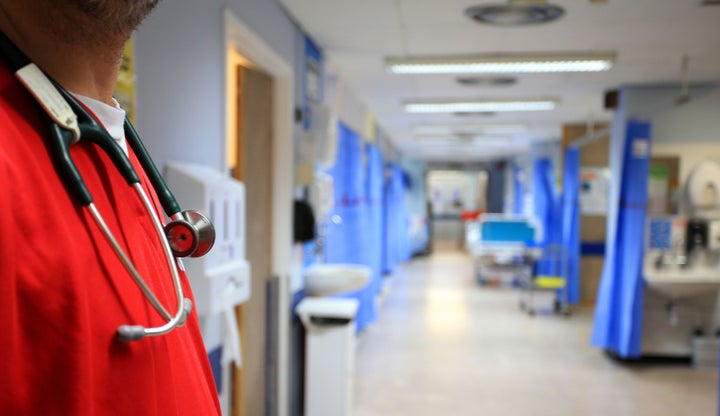 Brexit chaos in the Commons is leaving NHS bosses unable to make plans for after the UK leaves the EU, it has emerged.
An investigation by the British Medical Journal (BMJ) revealed that many NHS trusts were struggling to predict how medicines, staffing and supply chains would be affected by Brexit, with the UK's future relationship with the European Union still up in the air.
Theresa May – who delayed Parliament's key vote on her Brexit deal last week over fears she would be defeated – revealed on Monday that MPs would not be able to cast their vote until mid-January, just 10 weeks before the UK is set to leave the EU.
Saffron Cordery, deputy chief executive of NHS providers, said that uncertainty over Brexit had "just exacerbated an already difficult situation".
"Trusts have planned as far as they can, but so much of this is reliant on central government action."
The probe found that while most trusts had drawn up a list of contracts that could be affected by a no-deal Brexit – as requested by the government in October – many had been unable to move beyond "basic scenario" planning.
Barts Health – England's largest NHS trust – rated its plans "high risk" due to a lack of "specific plans and contingencies" for Brexit, while NHS Orkney told researchers it was "difficult to make decisions based on information, as nothing was tangible at the moment".
Meanwhile, Freedom of Information requests sent by the BMJ revealed that of the 161 trusts in England that responded, just 9% had set up a committee to oversee Brexit preparations.
Of the 21 health boards in Scotland, Wales and Northern Ireland that responded, 14 were found to have set up such a body.
The study comes in the same week that Health Secretary Matt Hancock stepped up planning for a no-deal Brexit, telling BBC's Newsnight that he had "become the largest buyer of fridges in the world" for storing medicines in case the UK crashed out of the EU.
But Martin McKee, a professor of public health at the London School of Hygiene and Tropical Medicine, described the BMJ's finding as "extremely concerning", saying it was clear that any form of Brexit would have "profound implications" for the NHS.
"It is inconceivable that the NHS will be prepared for anything other than a situation that, in effect, continues the current arrangements by the end of March 2019," he said.
A spokesperson for the Department of Health and Social Care said: "As the Secretary of State has made clear, the Department has already set in motion contingency plans to minimise any disruption to the health and social care system as we exit the EU.
"We are working closely with NHS Trusts, relevant companies and their supply chains so patients can continue to access healthcare services and medical supplies in the same way they do now.
"We will shortly issue operational guidance to all frontline staff in the NHS and health and care stakeholders in England which sets out clear expectations of preparations they need to take in case of a no-deal."