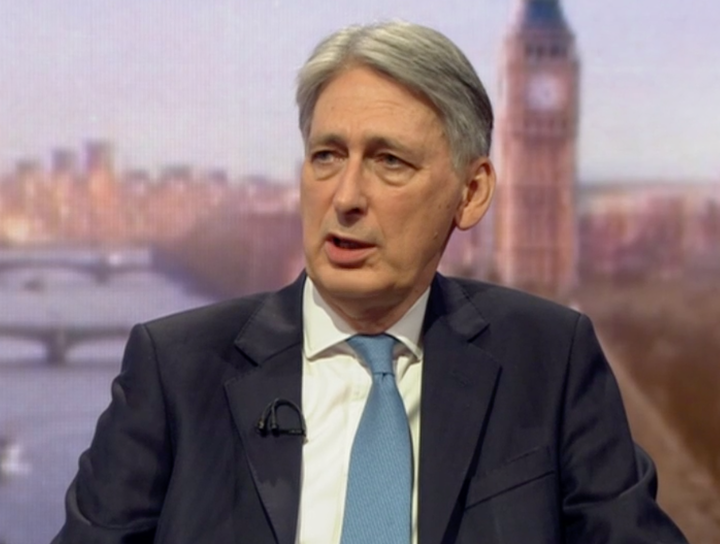 The government will cancel a planned vote on Theresa May's Brexit deal this week if it thinks it will lose.
Chancellor Philip Hammond said on Sunday a third meaningful vote in the Commons would only go ahead if ministers were "confident" it would pass.
Jeremy Corbyn said if the prime minister's deal was rejected again then he would try and force a general election by tabling a vote of no confidence in the government.
The Labour leader also indicated he could back an amendment calling for a referendum on a Brexit deal.
But he suggested he could vote in favour of Brexit in any public vote if there was a "good deal" on the table.
Theresa May warned today that if MPs did not back her deal before Thursday's European Council summit "we will not leave the EU for many months, if ever".
Last week MPs rejected her deal for the second time and then voted to delay Brexit. To extend the Article 50 process, the EU has to agree.
There are signs some Tory MPs who previously voted against the PM's deal are now prepared to back it.
Esther McVey, the former work and pensions secretary who quit government in protest at the agreement, has said she will now support it.
But the DUP, which props up May's government, has yet to be convinced to come onboard. As have many Tory rebels.
Speaking to the BBC's Andrew Marr Show this morning, Hammond said a vote would "not definitely" happen this week.
"We will only bring the deal back if we are confident that enough of our colleagues and the DUP are prepared to support is so that we can get it through Parliament," he said. "We are not just going to keep presenting it if we haven't moved the dial.
This was echoed by Liam Fox, the international trade secretary, who told Sky News it would be "difficult to justify having a vote if you knew we were going to lose it".