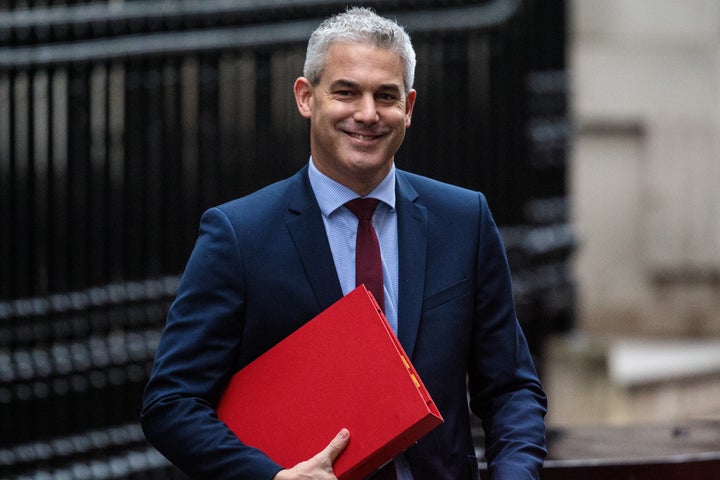 The key Commons vote on Theresa May's Brexit deal will go ahead on Tuesday as planned, Brexit Secretary Stephen Barclay has said, following rumours it could be delayed while the Prime Minister makes a last-ditch attempt to renegotiate with Brussels.
The Sunday Times reported the meaningful vote could be pushed back in order to give May time to "handbag" the EU into a better deal and convince Tory MPs to lend her their support
The current proposal is expected to be defeated in Parliament by a large margin.
But speaking on the BBC's The Andrew Marr Show, Barclay said the vote would take place on schedule.
"The vote is going ahead because it's a good deal and it's the only deal," he said, adding that MPs should allow "the perfect to be the enemy of the good".
Responding to calls for May to go back to Brussels to renegotiate, the former health minister - who was appointed as Brexit secretary last month - warned that it might not be a "one-way street".
"The French, the Spanish and others will turn round, if we seek to reopen the negotiation, and ask for more," Barclay said.
Barclay's statement about Tuesday's vote was echoed by Brexit minister Kwasi Kwarteng, who went one step further and suggested victory could be on the cards for the PM.
"My understanding is that we will have a vote on Tuesday and that we are looking to win that vote," he told Sky's Sophy Ridge on Sunday.
The pair's comments come ahead of a key week for May's deal and her political career, with MPs from all sides of the House planning to vote down her proposal for leaving the EU.
But Barclay said May would "absolutely" remain as Tory leader if her deal suffers a heavy defeat.
"The prime minister is fighting for us and will continue in post."