"Finally, we are seeing a South Asian woman in an attractive, desirable role, which traditionally we never have been seen as."
Kaneeka Kapur runs an Instagram account that celebrates South Asian voices and felt "really emotional" when she saw Netflix's latest picture release of the upcoming second season of Bridgerton.
"I was confronted with my experiences growing up, being pushed into the undesirable niche of being a South Asian woman in British society."
Even though the announcement of a new season came earlier this year, seeing images of the Sharma family has given Kaneeka "really high hopes".
Simone Ashley from Sex Education will play Kate Sharma, a main love interest of Anthony Bridgerton.
Recently, Netflix revealed Bridgerton is its most-watched original show, with over 80 million accounts tuning in for the first season.
"I love that they have a South Asian last name. And for a lot of people that is their last name, popularised and presented and celebrated as beautiful.""
So there's no wonder that representation in a show so popular can have a really big impact.
"What we watch on TV, what we watch in movies, directly influences how we see ourselves and how we see other people."
Kaneeka thinks it will be a "fine line" to get right.
"I would like for it [ethnicity] to be addressed and that they're not going to have the same privileges as the white families," she says.
"There is so much conflict in today's society about being South Asian in a white society, even if we are in those jobs and in the same economic band as our white counterparts, we're not seen as the same socially."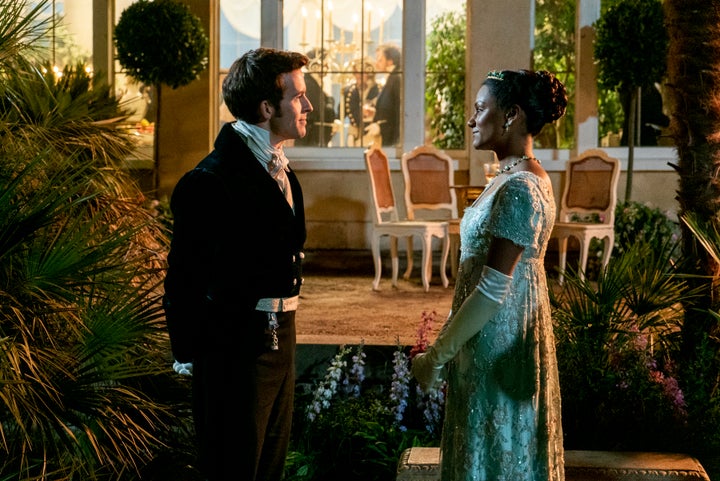 But Kaneeka doesn't want to see a "fixation" on race and ethnicity because this could mean audiences focusing too much on the differences between characters and their backgrounds.
"In normal life we don't think about how South Asian we are, every single moment every single day. We just live our lives."
From lead character Maitreyi Ramakrishnan in Never Have I Ever to Annie Jacob as an LGBTQ+ character in the film He's All That, Kaneeka is pleased to see more storylines involving South Asians that move away from the stereotypical ones we've seen before.
"We are the largest non-white ethnic group in the UK and for us to not be represented in mainstream media is just not realistic of what British society even looks like," she says.
"This is what young South Asian women need to see, that we actually can be in a place where we're wanted for various reasons."