The weather this year has been nothing if not up and down. First we battled blistering snow storms well into March. Then we sweltered through the summer-long heatwave.
Even the autumn has been unseasonably warm with temperatures clinging on to the early twenties. But as we approach pumpkin season we asked experts to tell us their top tips for cutting back on energy use this winter.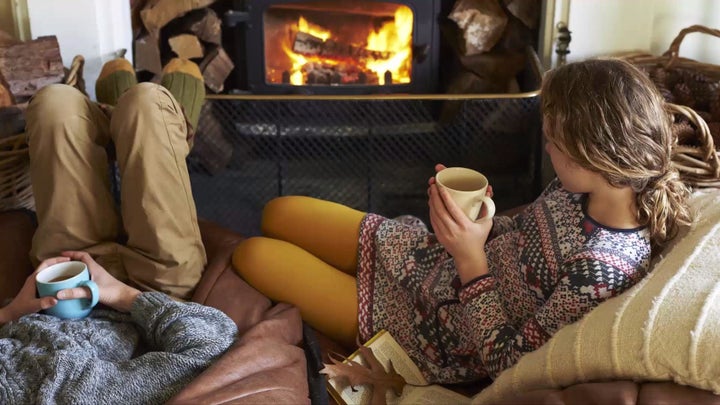 Heating
First things first: is your house insulated as best it can be? Or are you basically heating up the outside by letting warm air escape?
Steve Nowottny, news editor at MoneySavingExpert, told HuffPost UK there's "a lot of low tech stuff" you can do as the nights draw in to make sure you're saving pennies – such as making sure you have draft stoppers on doors and proper curtains to keep the cold out.
Lots of people could potentially save money by switching, he adds. Energy customers should regularly check their tariffs, find out whether they can switch, and whether doing so would save a lot of money.
Green energy suppliers are becoming more competitive, he adds, with good examples including Bulb and Outfox the Market. A recent survey by comparison site USwitch found that of the 10 cheapest energy deals on the market, 50 per cent were currently from green energy such as wind turbines and solar panels.
"The premium you used to have to pay [for renewable energy providers] is less than it used to be," Nowottny said. And with that extra bit of extra cash in your pocket you could always try investing in some energy-saving tech.
"Smart thermostats can certainly help you keep track of your energy and control it from your phone to make sure the heating isn't on when you're not in the house. What we haven't got a clear answer on is whether it's worth the money – you'll have to pay maybe £150-250 to get one and get it installed [but] they will help you reduce your energy use."
Water
Hubbub, an environment charity, urges more customers to take advantage of free water-saving devices from their water suppliers.
These include 'save a flush' toilet devices – which reduce the amount of water flushed away and could save 5,000 litres of water and £13 per year per household, according to the charity – and tap aerators – which save water by mixing water with air and could knock £36 off an annual water bill.
Another handy device is a four-minute water timer, designed to cut the time you spend in the shower and shave up to £15 from your annual metered water bill.
"Lots of us are great at remembering to save water while it's scorching hot, but these gadgets help do the job all year round," Trewin Restorick, CEO of Hubbub, says. "At a time when our weather is increasingly extreme and unpredictable it will really help take the pressure off water supplies if more people fit these, and for anyone on a water meter it can also help reduce your water and energy bills."
Lighting
According to research from homeware and furniture retailer Utility Design, Brits could be wasting £280 a year simply by leaving the lights on, so make sure you switch them off to save energy and money.
An energy saving bulb could also save you money over the long-term.
Switching from an average halogen lamp to an energy efficient LED (light emitting diode) will also save around £100 over the LED's lifetime, and pay-back its cost within a year in energy savings, the EU claims.