A new app to help victims of domestic violence record evidence of their abusive relationships and seek professional help has launched in the UK.
The app, called Bright Sky, encourages people experiencing domestic abuse to log private journal entries in the form of text, photos and videos, which are then sent to a designated email address. This information can be sent to the authorities at a later date.
The app also uses GPS to find help points nearby and offers advice for people in an abusive relationship, or for people who are concerned about someone else.
"This app is a huge step forward to bringing about much-needed assistance to those who have experienced the trauma of an abusive relationship," says Patrick Ryan, CEO at charity Hestia, who developed the app.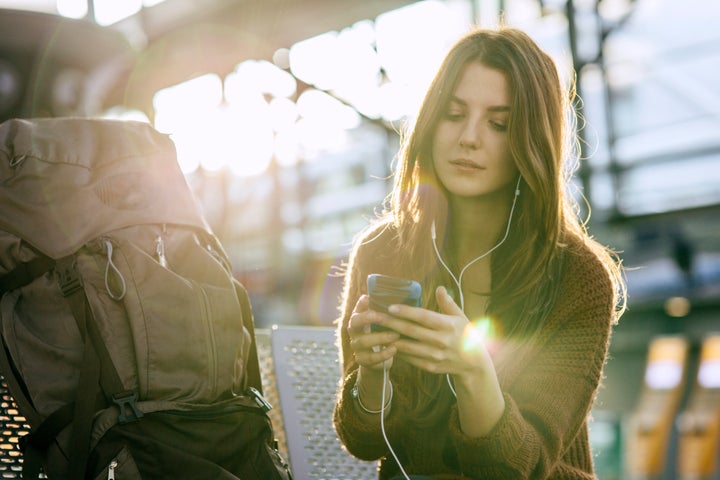 The app offers users two options: "get help for myself" and "get help for someone else".
In the "get help for myself" section, users can answer questions which help them decide whether they are at risk.
There is also a journal section where people can record abuse and send it to a designated email address, an option to find help nearby using the map feature, and a section where users can read up on general advice and information.
For safety purposes, every page on the app has a quick 999 button for emergency use.
Before downloading the app, users are urged to consider who can access it.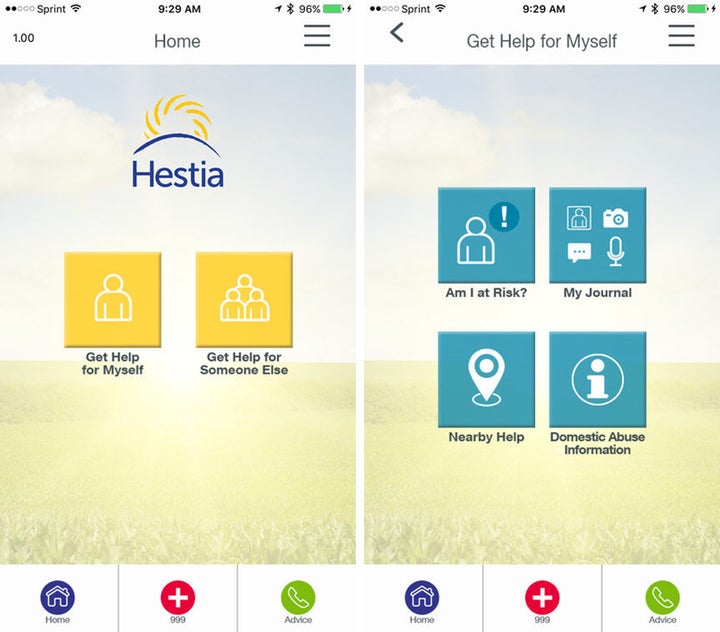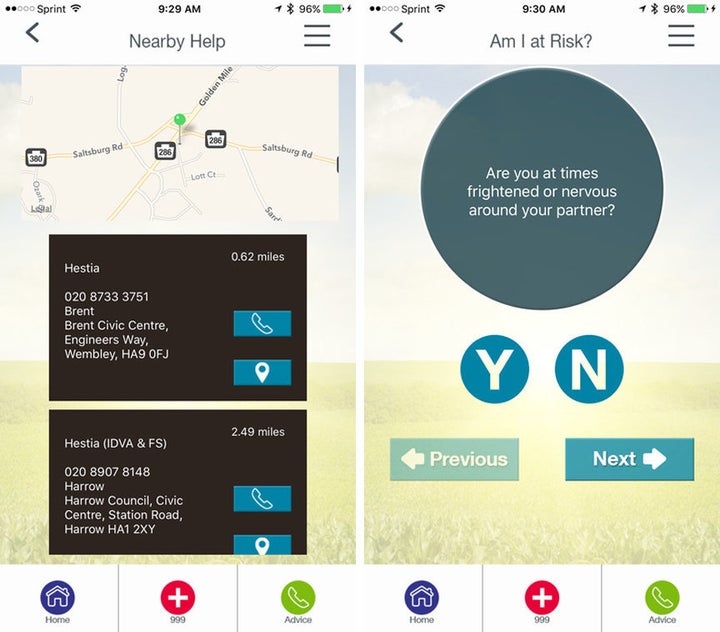 Caitlin Roper, campaigner for women's rights group Collective Shout, says the app represents a "significant step forward for victims of domestic abuse".
"It's particularly helpful in allowing women to record experiences of violence so they can document the abuse," she tells The Huffington Post UK.
But there's also a risk that an abusive person could see the app and the situation could become even more dangerous for a victim.
"Abusers are becoming increasingly savvy at using technology to control and monitor their victim's movements as it is," she explains.
"If abusive men catch their partners with this app or using it to document abuse it could pose a significant danger to victims."
She says that while the app is a "helpful tool" for people who are abused by their partners, more needs to be done to help change attitudes towards women.
"This is just one piece of the puzzle," she says. "We need an entire cultural shift in regards to male violence against women, particularly in terms of the hostility and scrutiny women who come forward face.
"Women need to be believed and supported through this process and it must come from every level."
Related