But when it comes to Brits mayhem, one ceremony stands out head and shoulders above the others – and that just happens to be the first one of the new millennium.
In the year 2000, the awards show really brought it, making headlines for amazing performances, some awkward on-stage exchanges and yes, even a stage invasion.
On the 20th anniversary of the occasion, we're taking a look back at the big night, and what made it one of the most iconic Brit Awards there has ever been...
Let's start with the red carpet, where looks included this...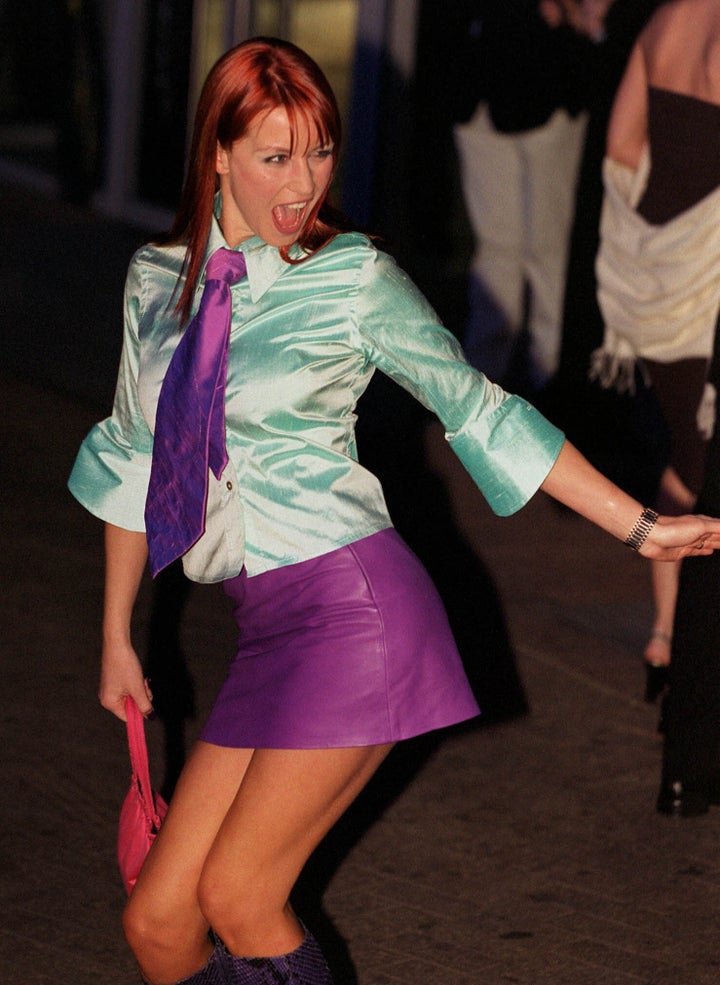 This...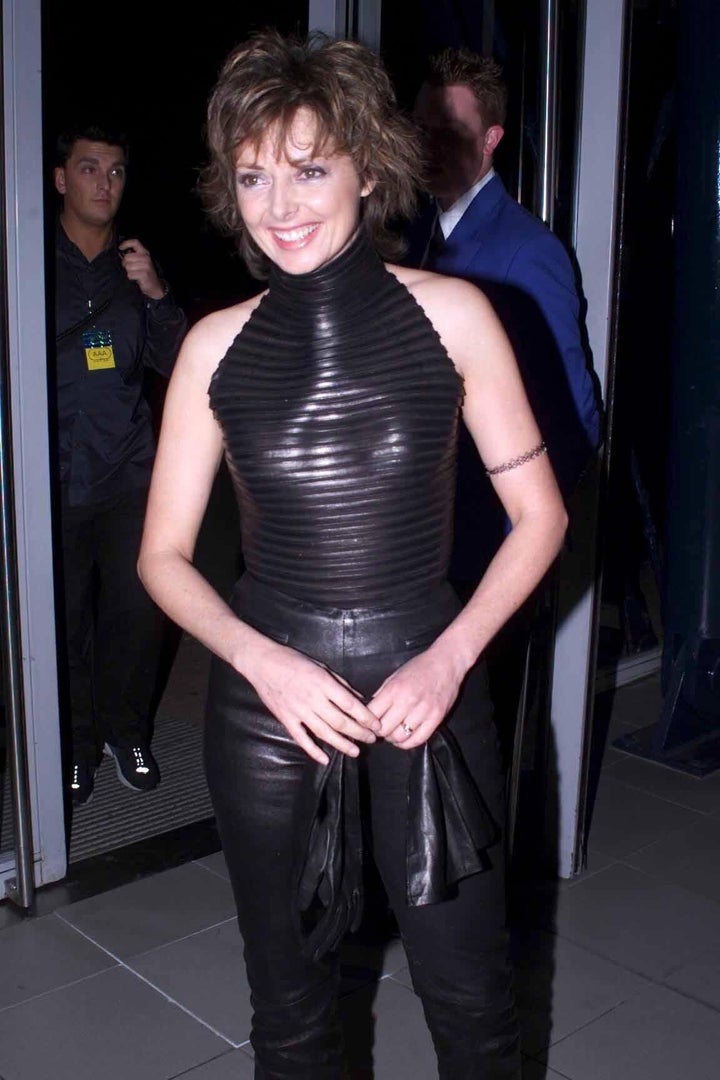 And indeed this...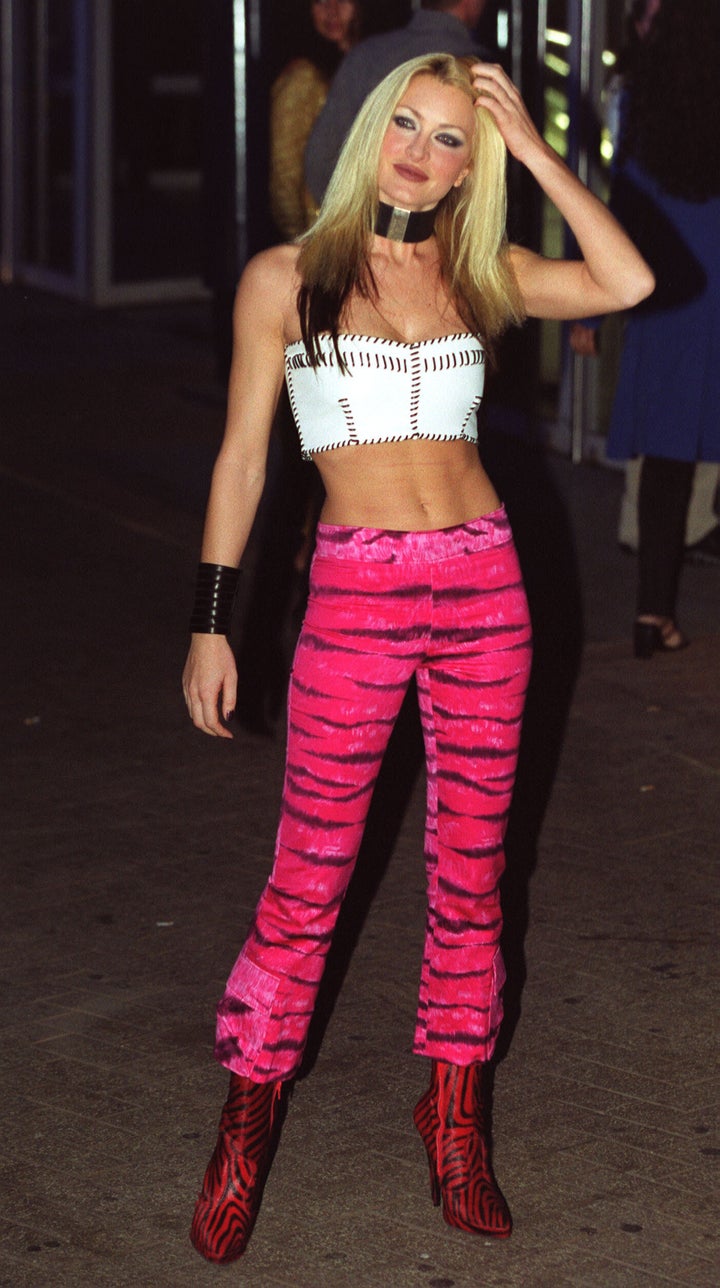 Our favourite outfit on the night was probably Kylie Minogue's, just a few months before she'd return to the top of the charts with Spinning Around
And while we'd love to say Norman Cook and Zoe Ball were the hottest couple on the red carpet...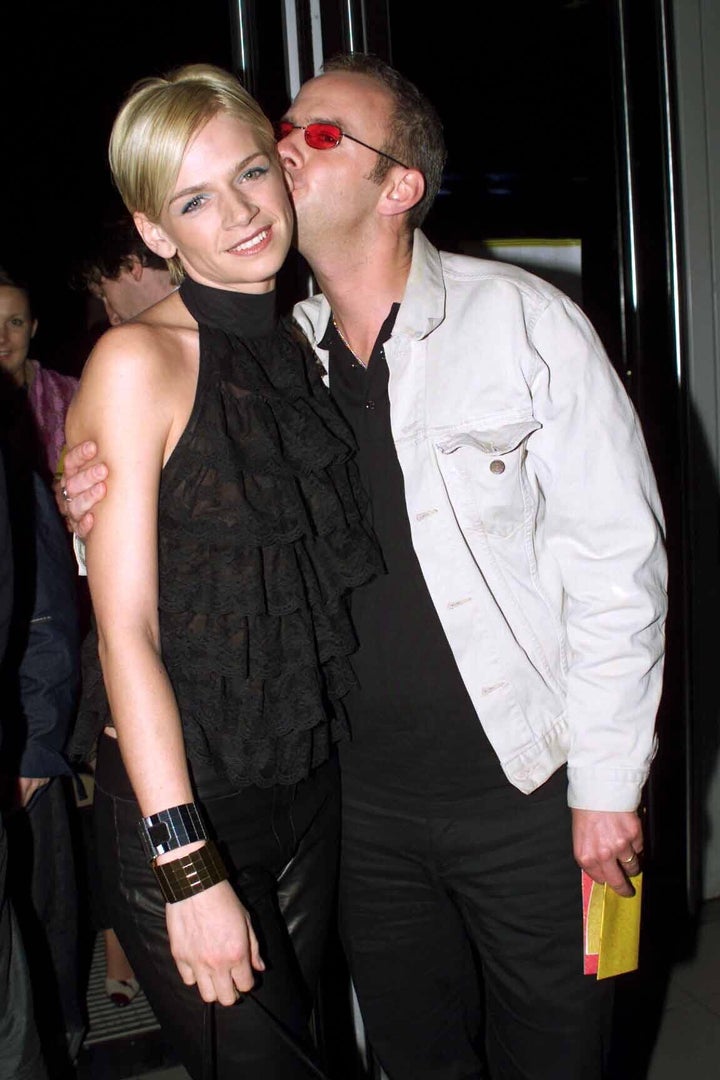 ...That honour realistically has to go to these two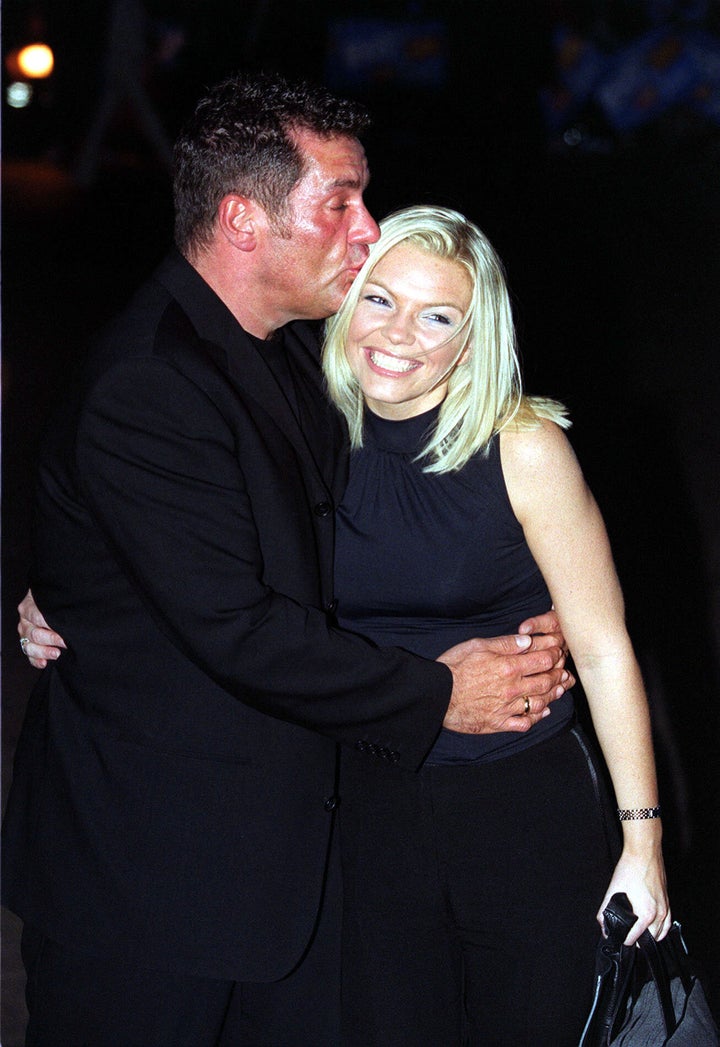 The whole night was hosted by Davina McCall, again just a few months before she'd begin the biggest presenting gig of her career, hosting Big Brother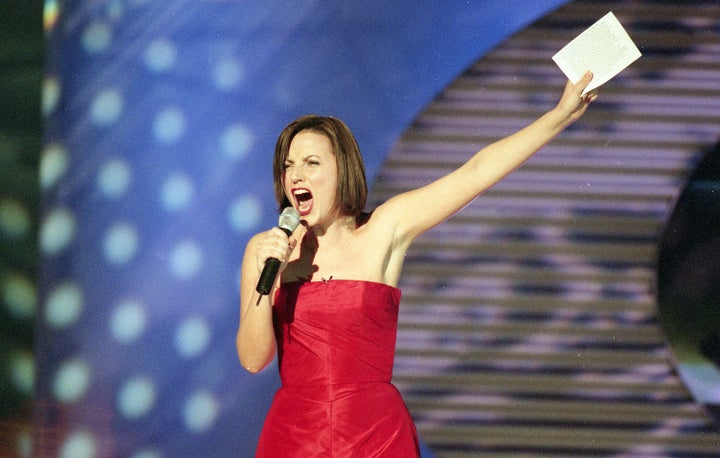 The night opened with this live collaboration between Five (or should that be 5ive?) and Queen
Ricky Martin also took to the stage as he celebrated a huge year (see if you can clock Carmit from the Pussycat Dolls as one of his backing dancers, too)
But the biggest performance of the night came from a certain Mrs Horner (née Halliwell)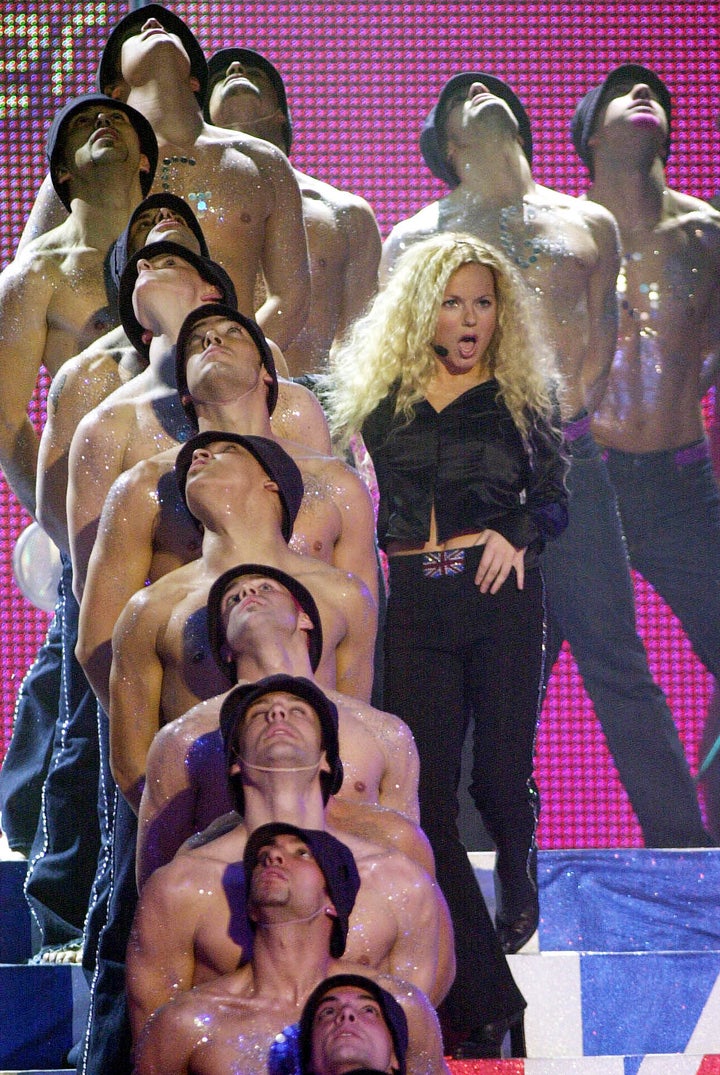 She made headlines when she emerged from between a giant pair of inflatable legs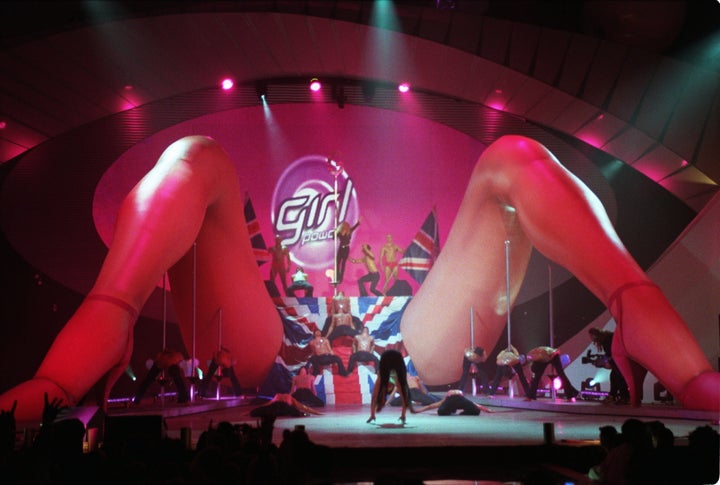 Meanwhile, her old Spice Girls bandmates ended up winning the Outstanding Contribution To Music title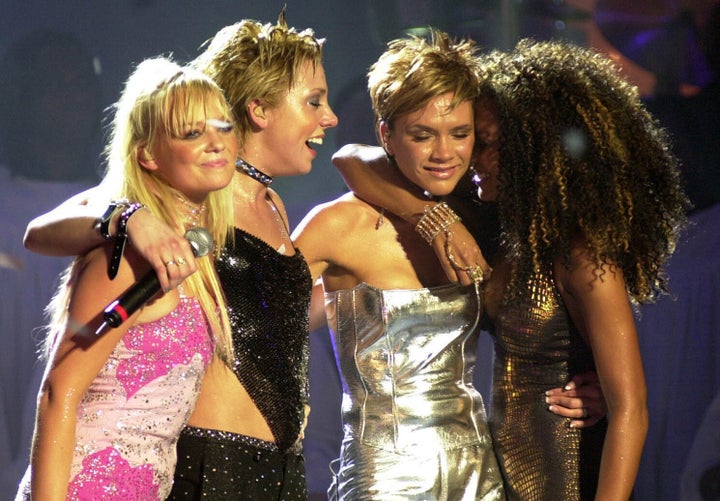 They marked the occasion with a special performance of their hits
(How unfortunate that Geri ended up stealing all of the headlines)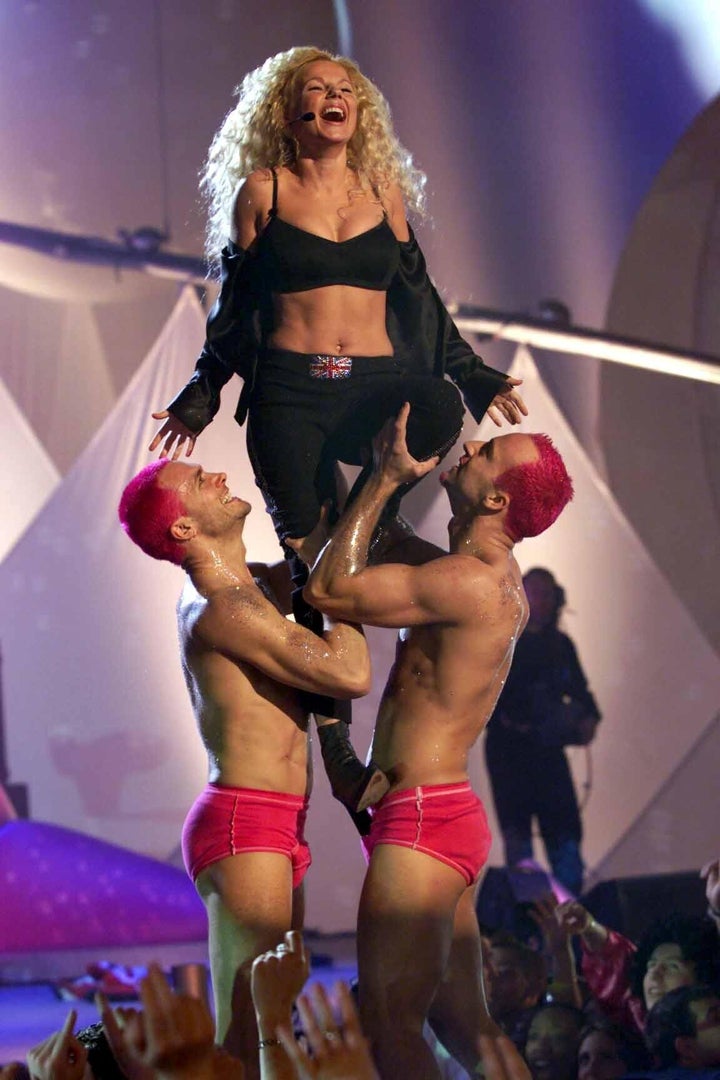 Among the big winners on the night was Robbie Williams, who won Best British Single and Best British Video for She's The One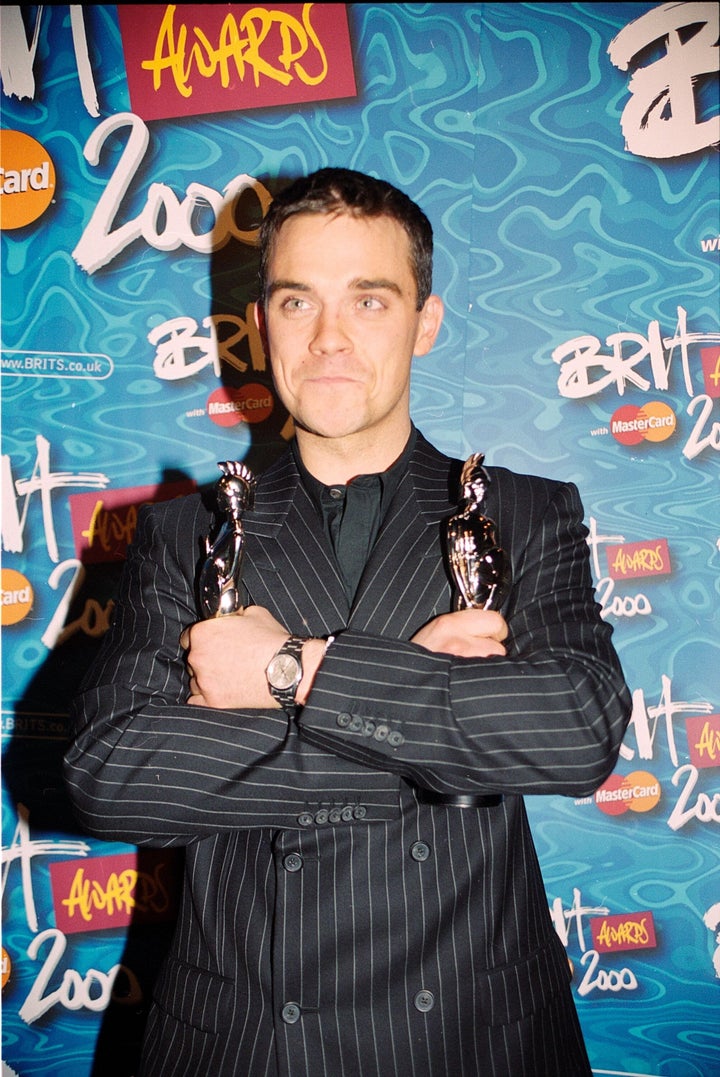 His acceptance speech also saw him taking a pop at Liam Gallagher, which provided a huge talking point
But that wasn't the only kerfuffle on stage, with Ronnie Wood getting into a scrap with stage invader Brandon Block, after his mates somehow convinced him that he'd won an award (we think alcohol might have been involved, but we can't be sure)
Travis and Macy Gray were the other big winners of the night, each scooping two awards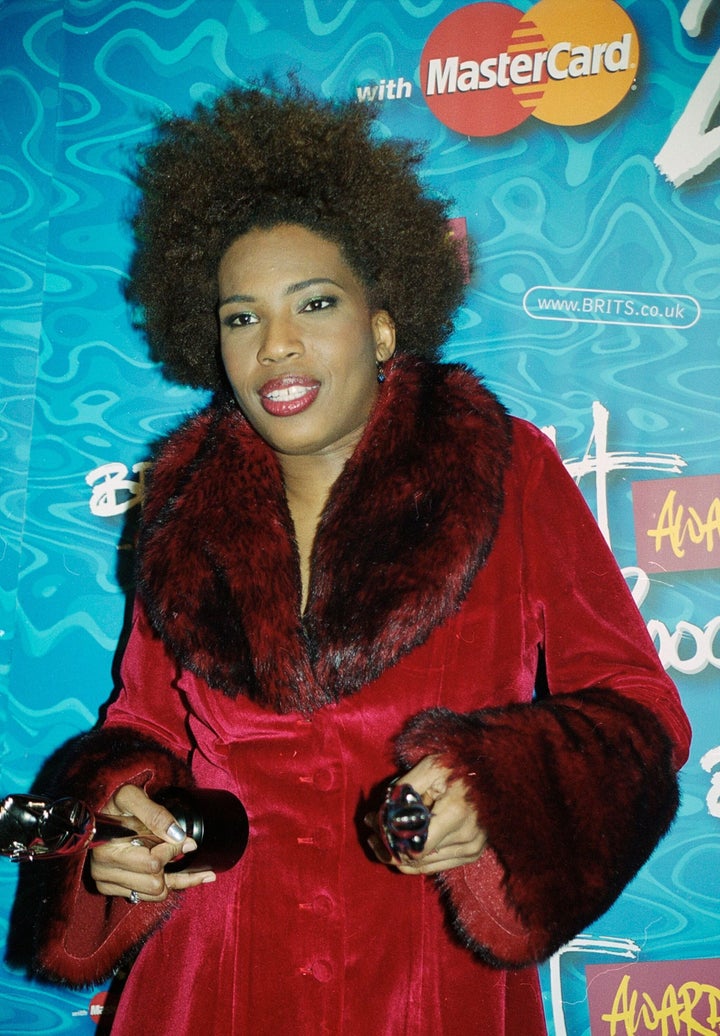 Elsewhere, Tom Jones was awarded Best British Male, beating Sting, David Bowie, Van Morrison and Ian Brown
While Best British Female went to Beth Orton (remember her?) over Gabrielle, Melanie C, Geri Halliwell and Beverley Knight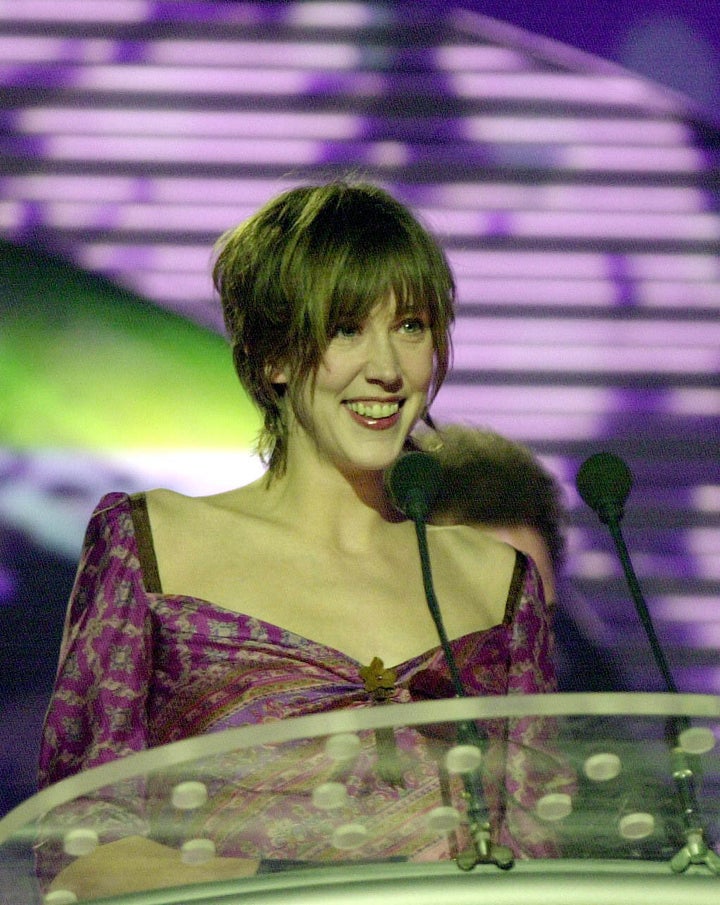 Other winners included Steps for British Live Act…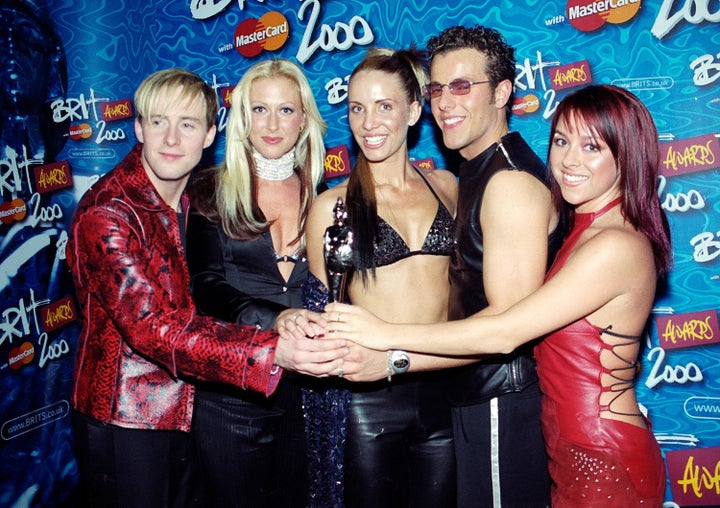 ...and Five for Best British Pop Act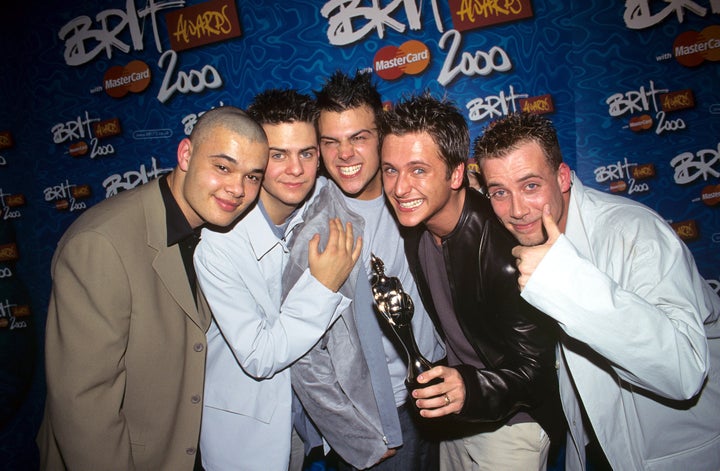 Oh, and Will Smith performed, wearing this, of all things...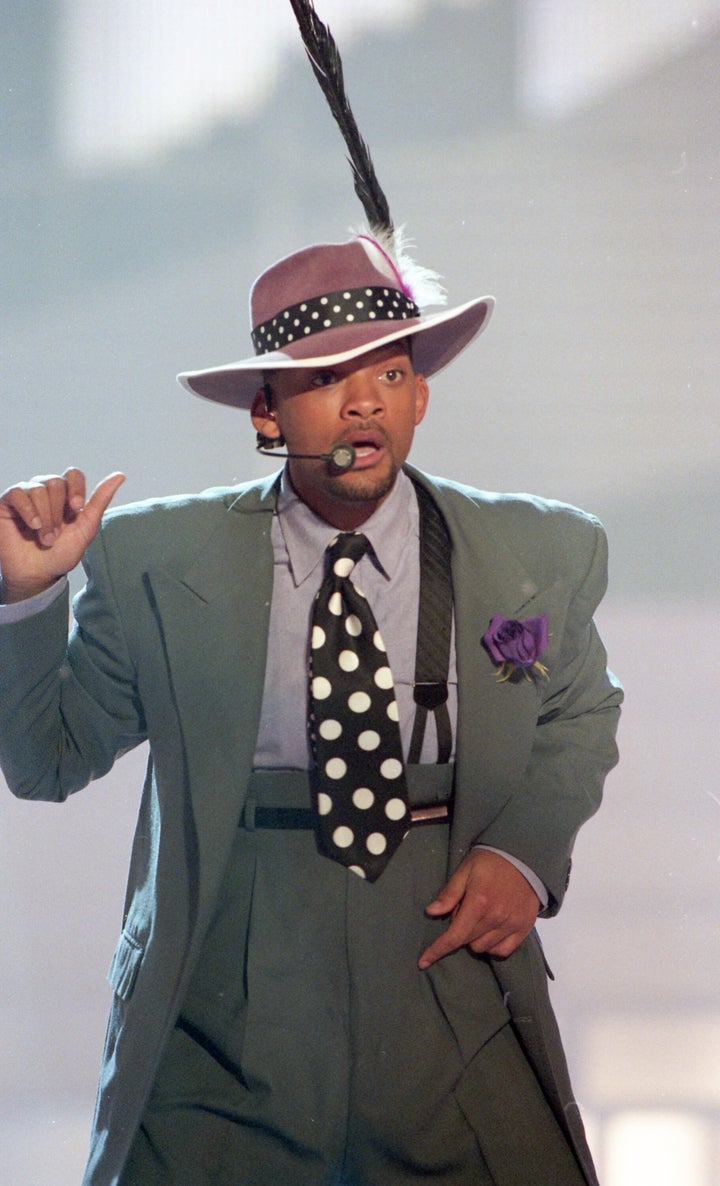 ...which somehow then transitioned into this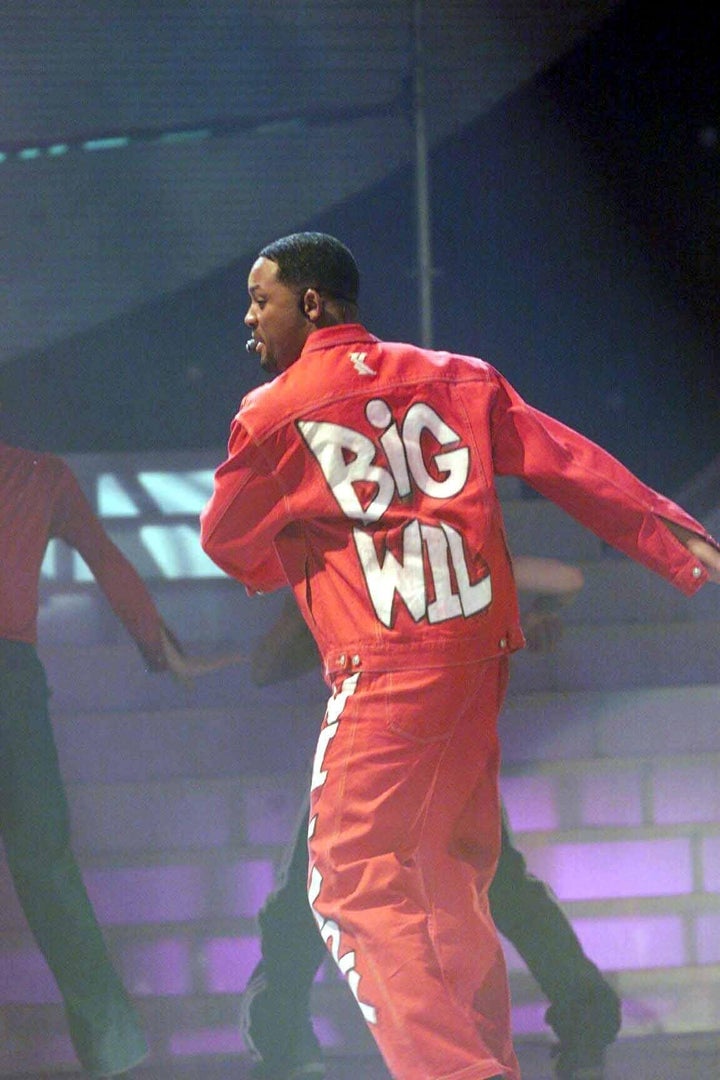 And if you want to know just how "turn of the millennium" the presenters on the night were, here's the SM:tv team making a Wonky Donkey joke…
...and Ali G presenting an award to Macy Gray
Before we go, shall we just have another watch of that Geri performance?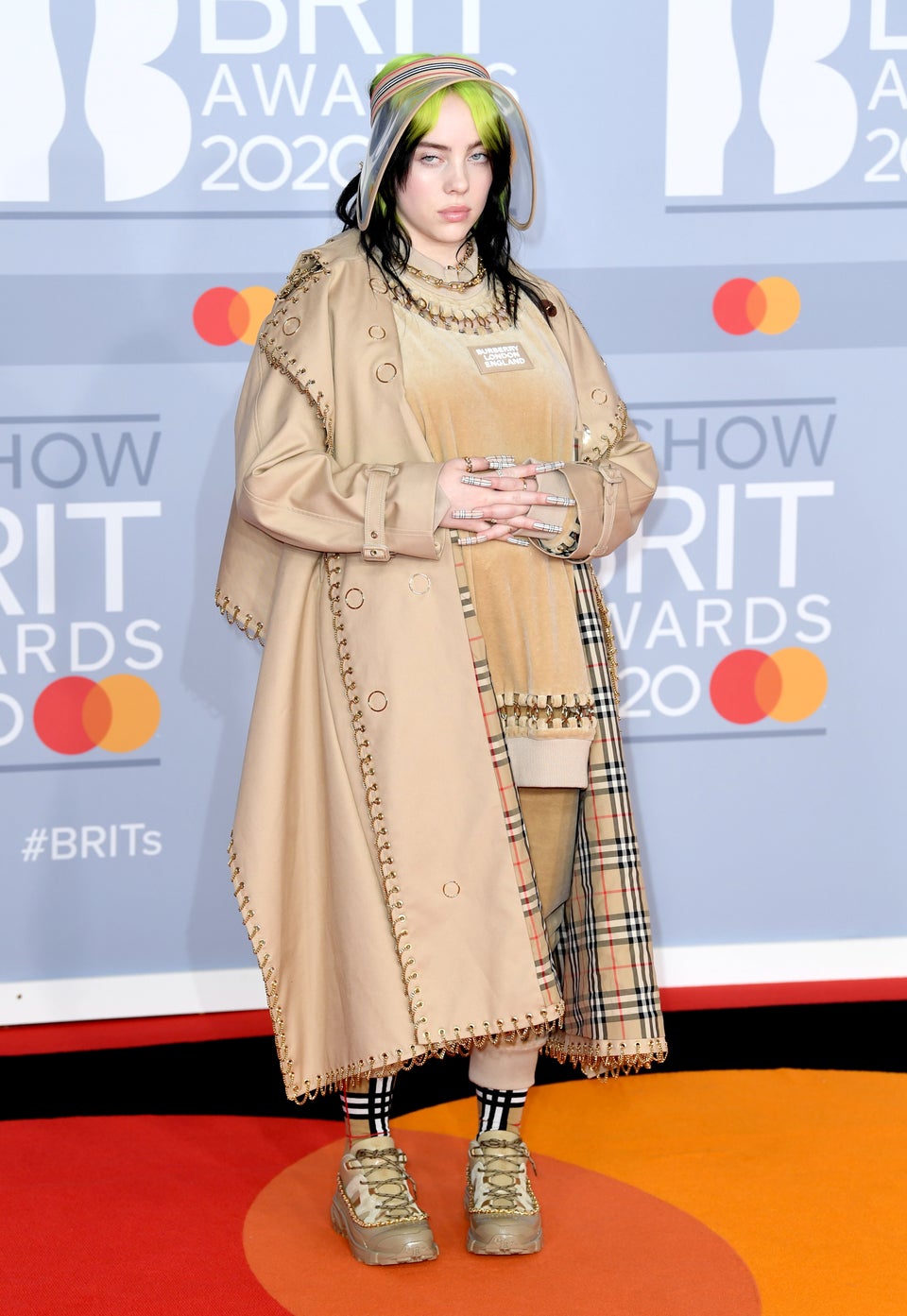 Brit Awards 2020 Red Carpet