Sam Waley-Cohen today appealed against his ban, which was issued by the governing body of British horseracing on Sunday after he finished in fifth place rather than third in the hunter chase at Carlisle.
Waley-Cohen said after the race that he slowed down because he was worried about the welfare of his horse, Long Run. Long Run was retired after the race.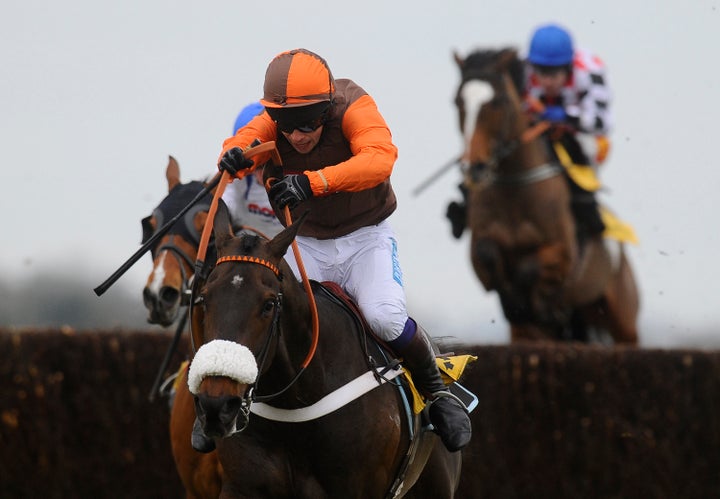 The BHA's decision has been criticised by animal protection group, Animal Aid, and many people on social media.
Animal Aid lambasted the governing body for its attitude towards the welfare of the horses.
Fiona Pereira, the group's campaign manager, told the Huffington Post UK: "Despite the British Horseracing Authority's rhetoric that race horse welfare is a priority, its own rules do nothing to prevent jockeys from pushing their horses to their absolute limit.
"Waley-Cohen's seven day punishment, is, ironically, far greater than the majority of penalties doled out by the regulator for breaches of the whipping rules.
"This exemplifies the true attitude of the racing industry towards the horses on whom they depend: the beating of horses is deemed a lesser evil than jockeys supposedly not trying hard enough in a race."
Waley-Cohen said after the race that he had the horse's welfare in mind when he slowed his pace.
"He (Long Run) stopped to nothing and was very tired, so I just wanted to nurse him home and keep him in one piece," Waley-Cohen said.
"It is a difficult balance for the stewards. You have to have the horse's welfare in your mind as well as riding for all your worth.
"When it's a 50-50 call, I think you lean on the side of the welfare of the horse."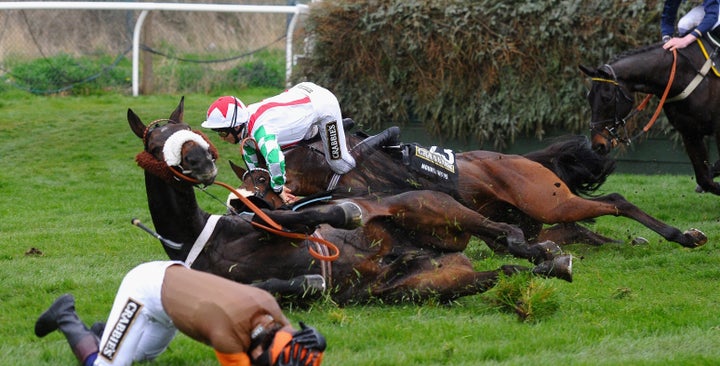 Two years ago at the Grand National, Waley-Cohen and Long Run were involved in a fall during the steeple chase.
The BHA's decision has been slammed by people on social media, with many siding with the amateur jockey.
The BHA said that it was limited in what it could say as an appeal has been launched by Waley-Cohen.
The BHA did send the Huffington Post UK the formal notice given by the Stewards at the racecourse on the day.
It read: "The Stewards held an enquiry to consider why Mr S Waley-Cohen, the rider of Long Run, placed fifth, had appeared to stop riding after the final fence on the run to the line.
"Having heard his evidence and viewed recordings of the race and received a report from the Veterinary Officer who confirmed that a post-race examination during routine testing of the gelding failed to reveal any abnormalities, they found him in breach of Rule (B)59.4 and guilty of failing to take all reasonable and permissible measures to obtain the best possible placing in that he failed to ride out on a horse that could have finished third.
"They suspended him for seven days on dates to be notified by the British Horseracing Authority."