A British Muslim has blamed "scaremongering" around the EU referendum for fuelling anti-immigrant sentiment after he was subjected to a tirade of Islamophobic abuse at a London supermarket.
Zubair Munsif filmed an elderly man hurling abuse at him at a Morrison's branch in Walthamstow on Saturday after he stopped to greet another Muslim man.
Munsif explained in a Facebook post: "As I walked into the supermarket I could hear someone shout from behind me.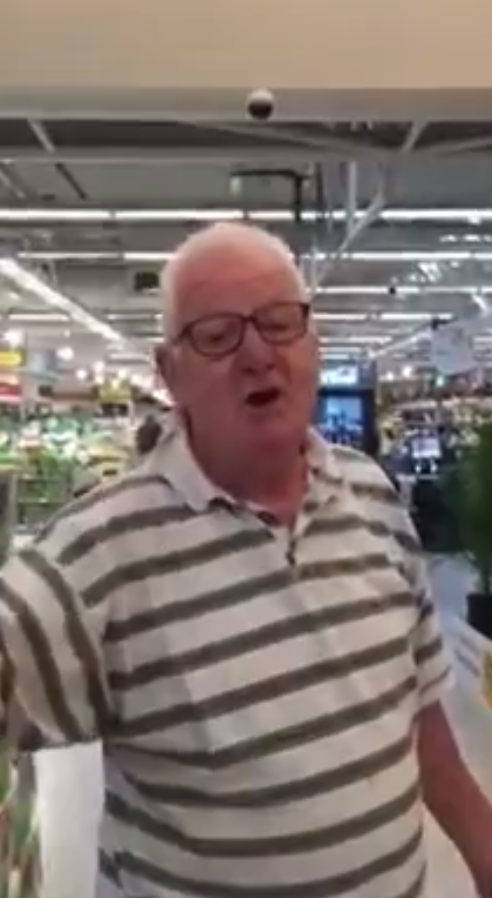 "On instinct I turned around and saw another elderly man walk towards me asking 'are you Muslim?' To which I replied 'Yes' in a rather surprised tone.
"To which he said 'go back to where you came from. I hate Muslims'."
In footage that has been viewed more than 270,000 times online, the man can later be heard saying that Munsif should "sod off".
He also says: "I dislike all Muslims. I'd like to see all Muslims in England sod off... we didn't have any terrorists until yous (sic) lot was here."
When confronted about his comments the man concedes they are "not nice", but then tries to justify them by saying, "Muslims are not nice... you might be nice, but you're unusual."
Munsif, who considers himself a "proud Welsh Londoner", said it was "clear to see" where the anti-Muslim, anti-immigration, feeling is "stemming from".
In his Facebook post Munsif explains: "In a few weeks we'll (sic) vote on whether the UK will remain in the UK.
"The media and politicians are scaremongering and the only argument that is being heard is of immigrants coming here and taking jobs, housing and the like.
"Muslims and migrants end up being demonised, and the referendum becomes a pointless immigration debate instead."
A Morrisons spokesman told the Evening Standard that when staff were shown the footage they ejected the man from the store.
The spokesman added to the newspaper that the man had been given a permanent ban from the shop and that police had since viewed their CCTV.