There are certain songs that are so omnipresent, so ingrained in our memories, so synonymous with popular culture, that their technical brilliance is, sadly, often overlooked.
Within her back catalogue, Britney Spears has plenty of these. When was the last time you really appreciated those strings in Toxic? The many layers there are to Womanizer? Or just how ingenious that iconic "It's Britney, bitch" at the opening of Gimme More really is?
But the song that's most cemented in our collective consciousness, impressively, is also her debut ...Baby One More Time.
As a first single ...Baby One More Time is an absolute triumph, and I struggle to think of any other artist who's made such a huge impact with their first musical offering and, crucially, then been able to sustain a successful pop career afterwards.
The main reason for this is that it's a song you can't help but pay attention to, meaning the same was true for Britney from the moment she stepped into the public arena.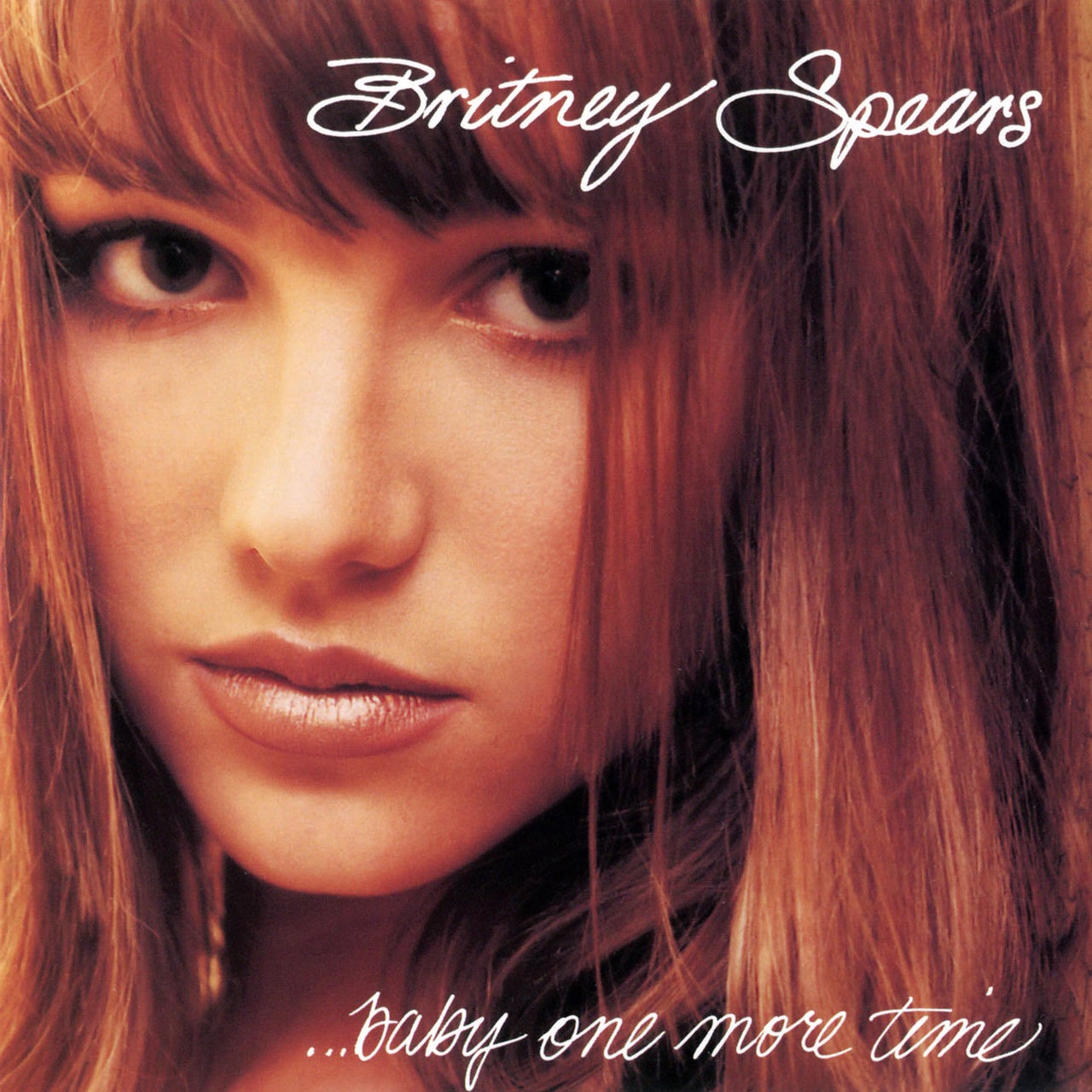 ...Baby One More Time is arresting right from the off, and a huge part of that is its three-note piano intro, simultaneously indicative of the decade it was released in, and completely unlike anything released in the nine years that preceded it: half house music, half eerily reminiscent of the theme from Jaws.
These three new notes are repeated all the way through the sparse intro, leaving the listener so expectant of it coming up again that it's almost a relief that it does. And then... things really get going.
The lyrics to ...Baby One More Time are, it must be said, some of the strangest a teen star has ever launched themselves with. That aforementioned "baby, baby" crops up all the way through the verses, tunnelling deeper into your ear each time.
Purists who bang on about "real music" will probably tell you this is vapid, or it's pointless, or those "baby, baby" repetitions are only there to fill in space, but think of any huge pop song of the last 20 years (Umbrella, Bad Romance, Can't Get You Out Of My Head) and they're all reliant on repeated, and often nonsensical, sections, but they all work really effectively.
And besides, how can you write off the lyrics to ...Baby One More Time when they're so expressive and dramatic? Again, we've been singing along without paying them much attention for two decades now, but if you really pick them apart, you realise quite how desperate and tortured the subject of the song really is.
"Oh baby, baby, the reason I breathe is you," Britney sings on the second verse. "Oh pretty baby, there's nothing that I wouldn't do."
Intense stuff, and that's without even taking into consideration that chorus, with its "my loneliness is killing me" (a line she later revisited on her hit Stronger, another Max Martin and Rami co-production), "when I'm not with you I lose my mind" and the song's pleading hook "give me a sign, hit me baby one more time", a line the still-teenage Britney was quick to dismiss as being an allusion to domestic violence, but rather a desperate plea to a lover she wanted to win back.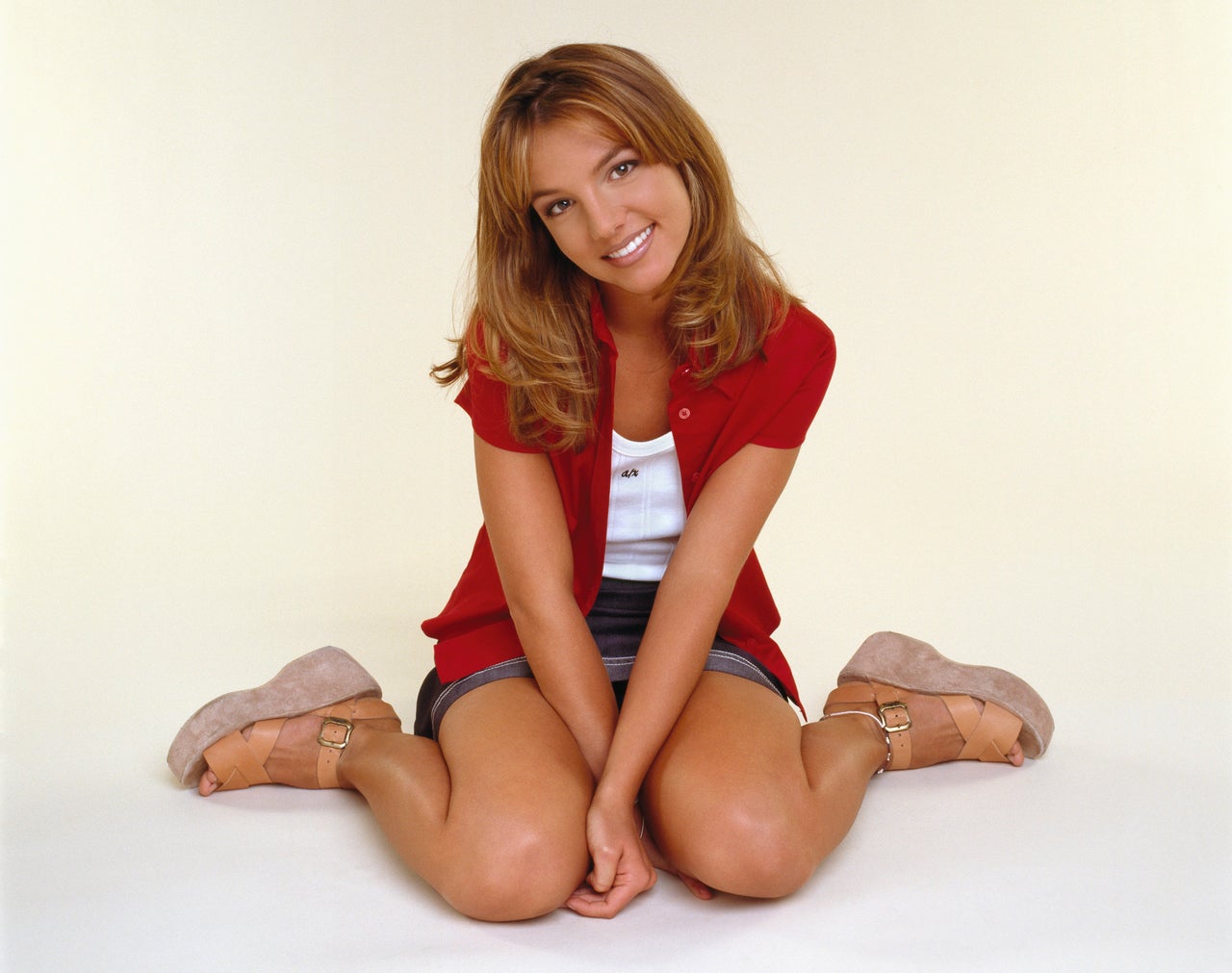 By 1998, if you were going to make a splash with your debut single, you'd better have a music video to match it, and it's almost impossible to separate ...Baby One More Time from its accompanying music video, which saw a pig-tailed Britney dancing around the school formerly known as Rydell High, dozing off in a lesson and leading a full dance routine in a basketball gym.
Immediately, ...Baby One More Time sparked huge amounts of conversation, with commentators arguing over whether the clip was hyper-sexualised, a theme that would perpetually dog the early years of Britney's career, from the winked "I'm not that innocent" in Oops!... I Did It Again to the more mature cuts on her third and fourth albums, Britney and In The Zone.
Whether or not it was intentional, this controversy would work wonders for Britney's profile, and with her younger fans mostly unaware there was even a debate going on (most of them, don't forget, were of school uniform-wearing age themselves), the conversation pushed Britney right into the forefront of pop culture, where she's remained, for better and for worse, ever since.
All that over pigtails and a grey cardi, eh?
The ...Baby One More Time video closes in the same way as it opens, with a bored Britney still sitting in class, watching the clock, but before the screen fades to black, her mouth curls into a knowing smirk, a moment that lets her natural charisma shine through.
And this is exactly what it comes down to, because the true star of ...Baby One More Time is not producer and songwriter Max Martin, it's not the piano sample, it's not the "baby, baby" hooks or even the schoolgirl outfit, it's Britney herself.
It's become something of a pop music joke quite how many people passed on ...Baby One More Time before it ended up in Britney's hands because they didn't think it'd be a hit - but when they heard it, or recorded it, it was still missing its most vital ingredient, the presence of Britney Spears.
In the same way that only Kylie could make Can't Get You Out Of My Head work, and no one could sell Umbrella like Rihanna, ...Baby One More Time was meant for Britney, who delivers the song like no one else, even someone with a "technically" better vocal range or performance style.
...Baby One More Time is a song that was meant to be recorded by someone with true star power, something that can't be learned or bought, and on her best day, that's something Britney Spears has in spades. It was a perfect union, and that is why we're still talking about, singing along to and enjoying ...Baby One More Time more than 20 years after its release.
This article was first published in 2018 to mark ...Baby One More Time's 20th anniversary.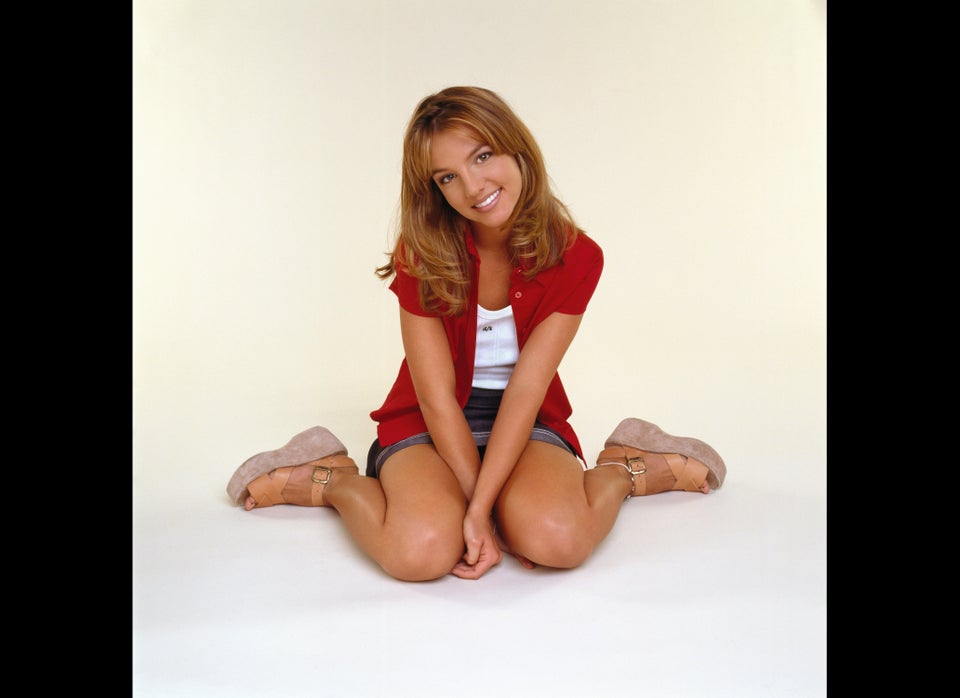 Britney Spears Through The Years