Considering it was billed as "the biggest reunion in pop", it wasn't TOO disappointing when brothers Luke and Matt Goss appeared in London today, to announce they would be reuniting... for one night only, at London's O2 in August 2017, 26 years after their last gig together.
It may not have been quite ABBA or the Beatles on stage, but there was a frisson of nostalgic excitement in the room, when the twins appeared, their identical faces looking impressively fresh-faced, considering it's been nearly three decades since we last saw them together.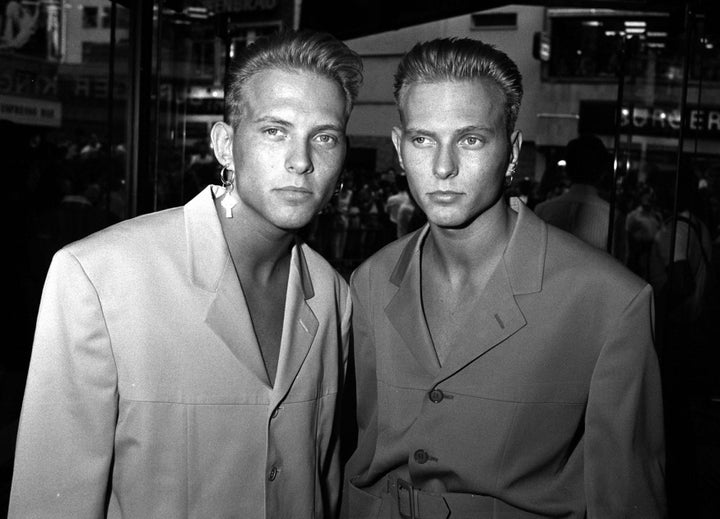 Back in the late 1980s, Bros were a proper phenomenon, their music scoring an impressive 11 top 40 singles, three hit albums, and a string of number ones, including the timeless 'When Will I Be Famous'.
The brothers, will play London's 02 Arena on 19 August 2017, with tickets to go on sale on Friday at 11am.
Luke said he was more nervous than Matt, because his brother has been a seasoned performer at Las Vegas over the past few years, while he has been concentrating on film-making. "It's a good nervousness," he said.
Matt said he wasn't nervous at all. "I've played so many shows, but I can't wait to get on stage. To be on stage with my brother... "
Matt and Luke Goss have not played together since 77,000 packed into Wembley Stadium on 19 August 1989 for what would end up being their farewell concert.
The brothers made it clear this morning that their former bandmate Craig Logan will not be joining them for the reunion.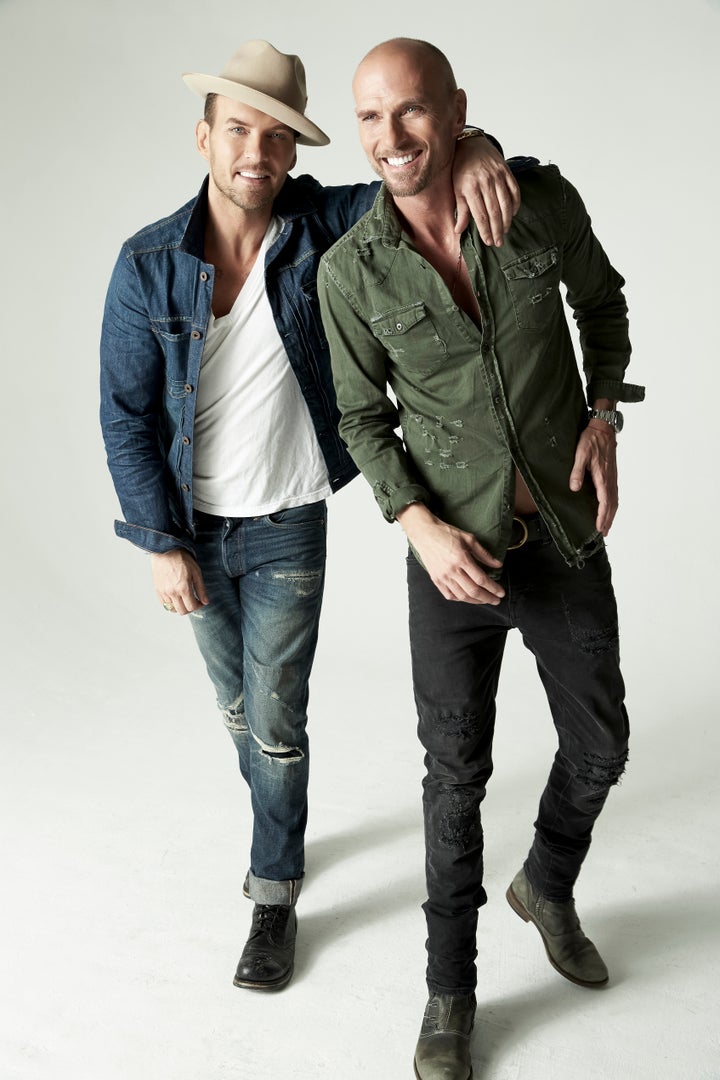 Craig was in the band for their first hit album 'Push' but left in 1989.
Luke said: "He's more than welcome, Craig chose to leave, he now has a successful career in the record business as an executive, he made a decision to no longer be a part of that. Some of our greatest achievements came later with the two of us.
"I'm very comfortable to say that Matt and I are Bros, literally."
Matt agreed: "The most memorable moments for me in Bros so far is Wembley Stadium and without question our final global tour.
"Both of these experiences were just with Luke and myself. As the lead singer of the band, my musical connection has always been with Luke. BROS is Matt and Luke."
"Bros has been part of my life for 30 years," Luke Goss said. "I'm deeply proud of it. Our biggest show was at Wembley Stadium, BROS Into Summer, it was just Matt and I so I feel comfortable saying with great pride that Matt and I are Bros."
As for the reunion itself, Luke revealed: "I've always wanted it to happen in my heart, but it had to happen at the right time. For me, this is a dream come true, but it's something I wanted to do at the right level. It has to stand up today.
"I'm like a big kid right now, I'm pinching myself."
Matt explained why they had originally gone their separate ways:
"I think people forget we were born on the same day, we went to school together, most people have siblings and they're separate, they live their own lives.
"Me and my brother, we were sick of each other, we had to find our own way, we went in different directions, and we established ourselves, it's safe to say.
"Then, one day we met for a beer, and we said, 'I think it's time.' It was as simple as that."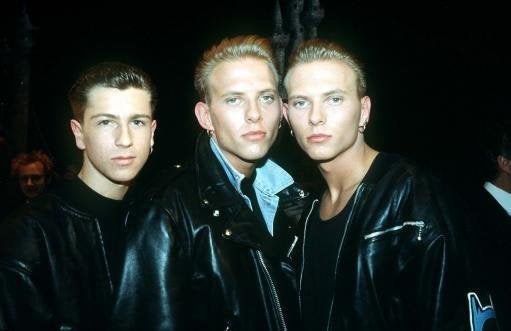 Bros In Vintage Pics